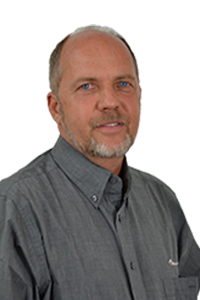 I am the founder and owner of Equipter. I am passionate about what we do here at Equipter and about bettering the world around us. I handle a lot of the general oversight of the business and am the visionary that continues to push the company forward in new directions.
I established Equipter back in 2003 when my sons and I came up with the concept for the Equipter RB4000. The idea for the business came from the need for a better method of replacing residential roofs, and I was glad to have my sons alongside me in the process. We work hard to make great products that will help others be more successful in their industries.
It is important to me that I keep my business centered around faith, family, and genuine hard work. I grew up in an Amish home in Lancaster County, PA; and even though my wife and I left the Amish community in 1987, faith is still a large part of who I am. My wife and I regularly attend church, have been on numerous missions trips to Africa, and hope to help future generations become moral citizens who will in-turn benefit their generation.
Overall I understand the value of getting your hands dirty and putting in a lot of effort to see great results, and I am glad to be working with people who share that same mindset.