What is the Equipter RB4000?
The Equipter RB4000 is a roofing trailer able to lift, tow, dump, and raise. You can simply hook up the Equipter RB4000 to your truck and conveniently tow it to the job site. On-site you can drive the RB4000 where ever you want it. With its tight turning ability, you can get the RB4000 into any 6 ft. space and access those hard to get to areas.
The raisable feature allows you to completely be in control of your debris, no matter your industry. When the container becomes full, simply drive the RB4000 to where you wish to unload it, and simply use the hydraulic trailer to empty the debris in the truck or trailer. All you've got to do is tow it, drive it, raise it, and dump it. If you're looking to increase profits, employee production, and customer satisfaction, the RB4000 is right for you.
Benefits of the Equipter RB4000.
What are the benefits of the Equipter RB4000 you might ask? The Equipter RB4000 enables you to manage construction and roofing debris swiftly and efficiently. No matter the weather, you'll have an employee that never complains or calls in sick.
Whether it's containing your debris for commercial or residential roofing, demolition, remodeling, landscape, or general construction, the RB4000 has got you covered. No matter your industry, the Equipter RB4000 is sure to boost production, increase referrals, and heighten your customer satisfaction.
Equipter RB4000 Features
Prepare to save time, use less labor, impress customers, and make more profit with the RB4000.
Check out its features and what it can do: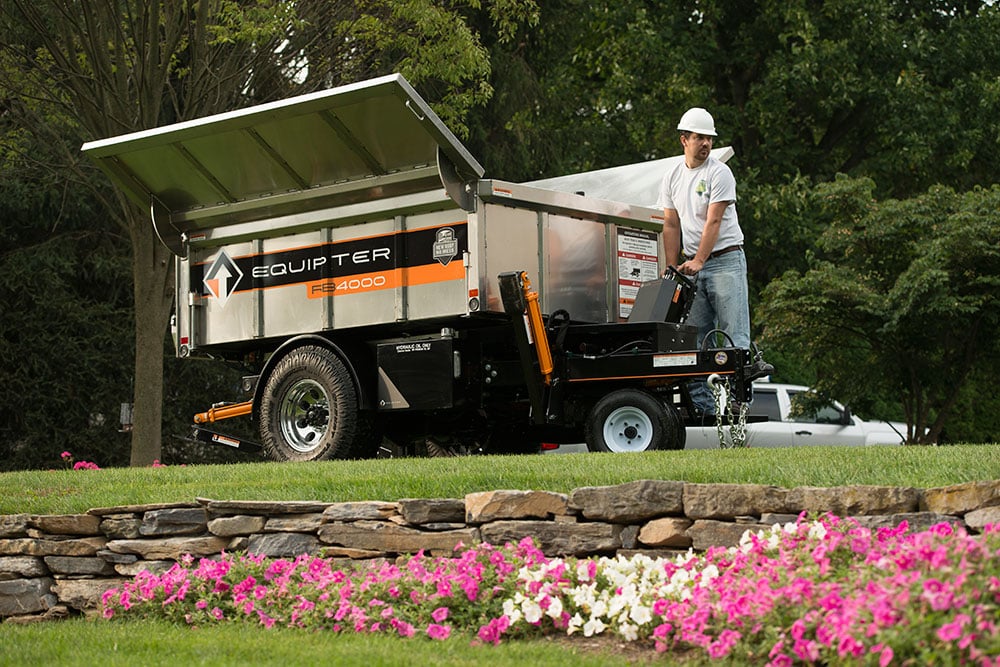 Self-Propelled
You can move the RB4000 around jobsites all day as it runs on its own self-contained power source.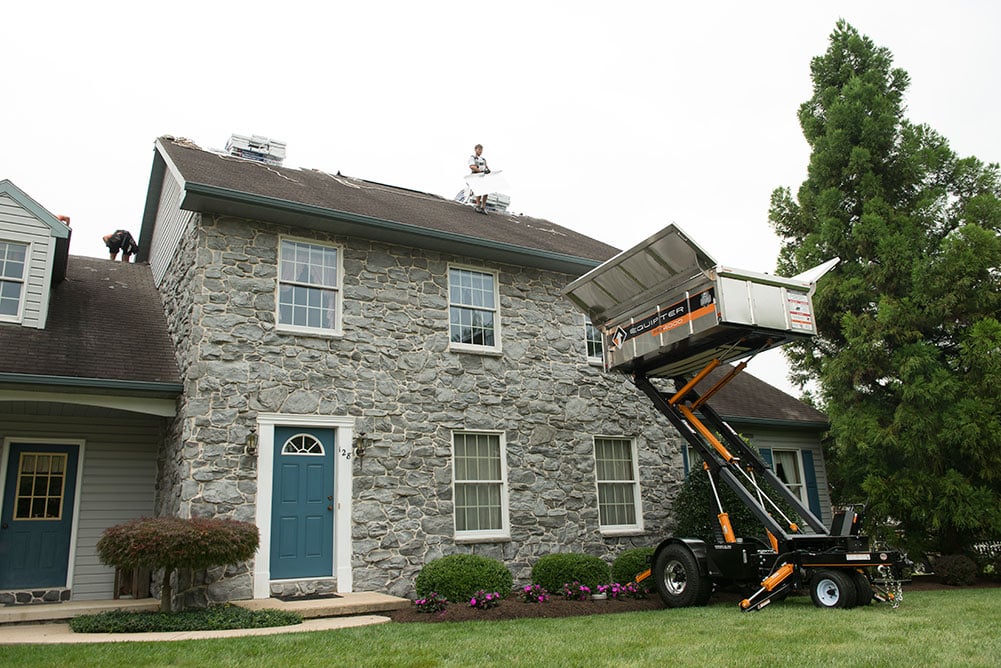 12-Foot Lift
It lets you take the container to where you need it for removing debris or lifting materials to your crew. It also makes it simple to dump debris into a larger container or truck.
4-Foot Roll-Back
You can position the container over shrubs, flowerbeds, and other features on your customers' properties. It makes your work easier, while making customers happy.
Dump-Able
Able to hold nearly 4 cubic yards of material, the RB4000's dump container lets you easily dump debris from any position into any larger container or truck under 12' high.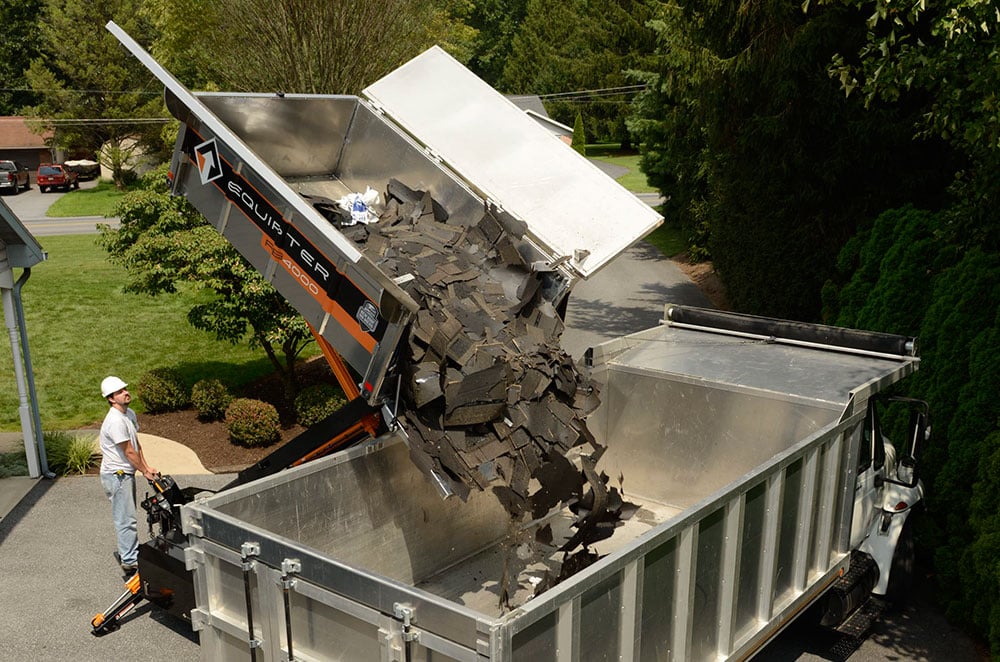 Powered Tailgate
Make dumping a breeze with the RB4000's hydraulic tailgate. Dump from any position, up high or down low.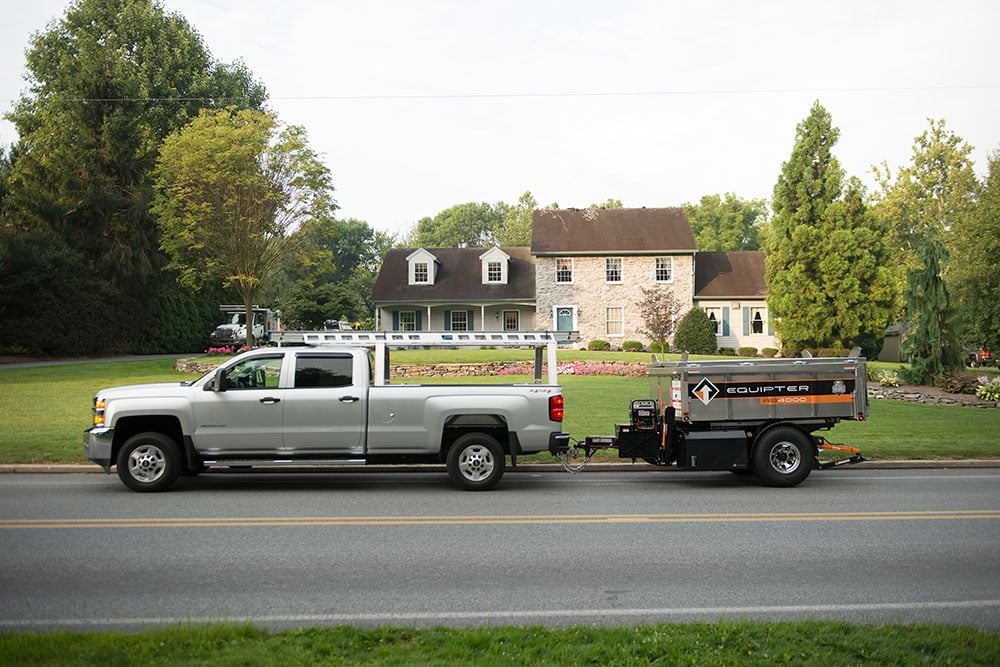 Made To Tow
Its front wheels lift and its drive axle automatically disengages so you can hook it up and haul it to your jobsite. If your vehicle can tow 7,500 pounds, you can tow the RB4000.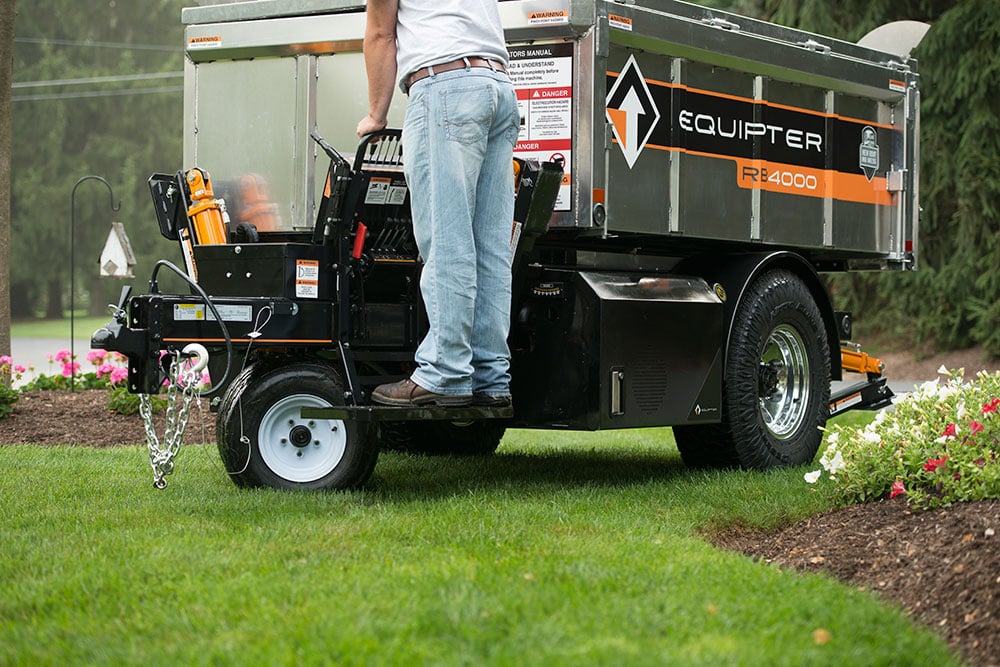 Compact Design
Compact 6-foot wide design and precise turning raduis enables it to fit into tight spots that other trucks and trailers can't.
Large Container
With a capacity of 4 cubic yards, it can hold enough debris to get the job done faster, but not so much as to make the load too heavy to manage.
Wide Catch Area
With a 10.5 ft. catch area you can, effectively catch shingles, nails, siding, and whatever else you tear off and throw away. No mess!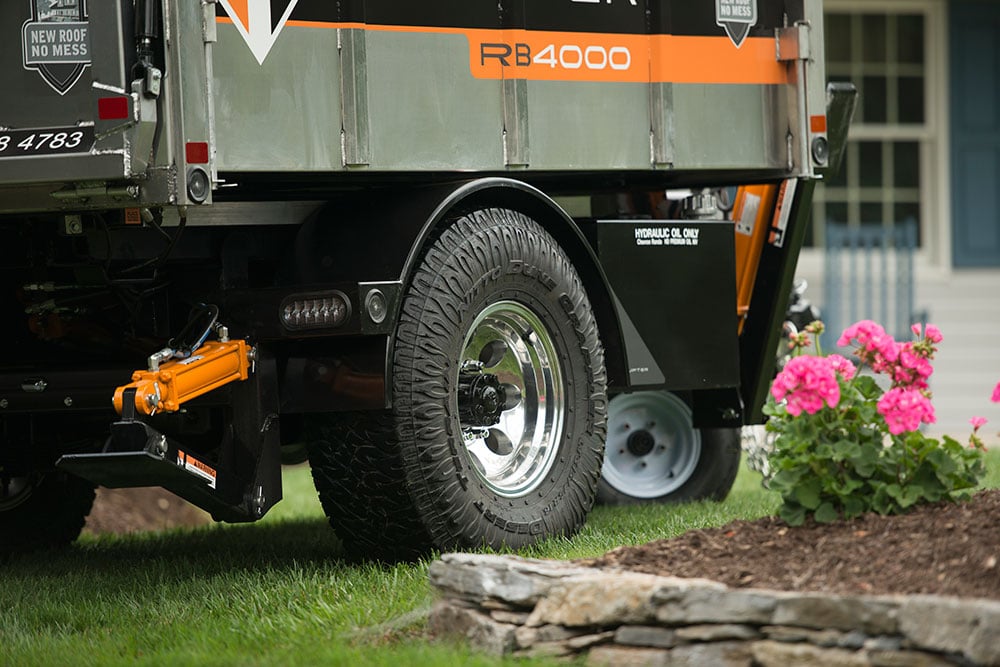 Wide Tires
The Equipter RB4000 minimizes tracks on lawns and landscapes. Customers will appreciate that you respect their properties!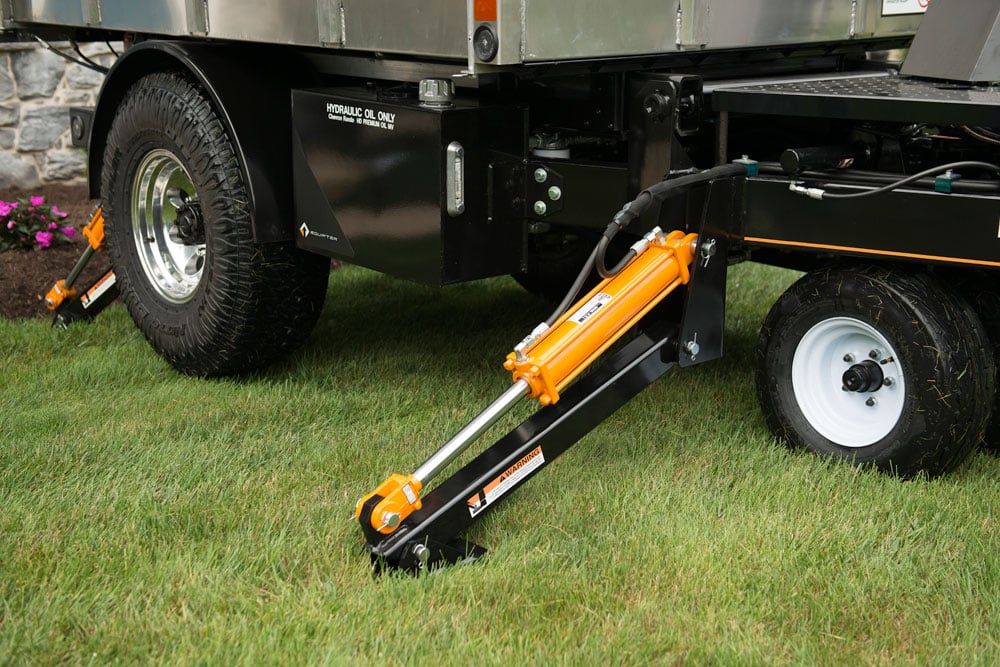 4 Stabilizers
Independently operated stabilizers let you level the Equipter to lift its container even when set up on un-level ground.
Aluminum Container
The RB4000's container is made of lightweight aluminum that's durable and rust-proof.