Roofing labor isn't for the faint of heart. Long days spent in the sun tearing roofs off, discarding debris, and installing new shingles many feet in the air is a scary task. Any tool to make a roofer's life a little (or a lot) easier is always in high demand and the Equipter 4000 is no exception.

We sat down and spoke with Akron, Ohio Roofing Contractor Craig Roofing to discuss some of the benefits that the Equipter 4000 provides for them on the job site. We've summarized their response into 3 main benefits they experience every day while installing new roofs using the Equipter.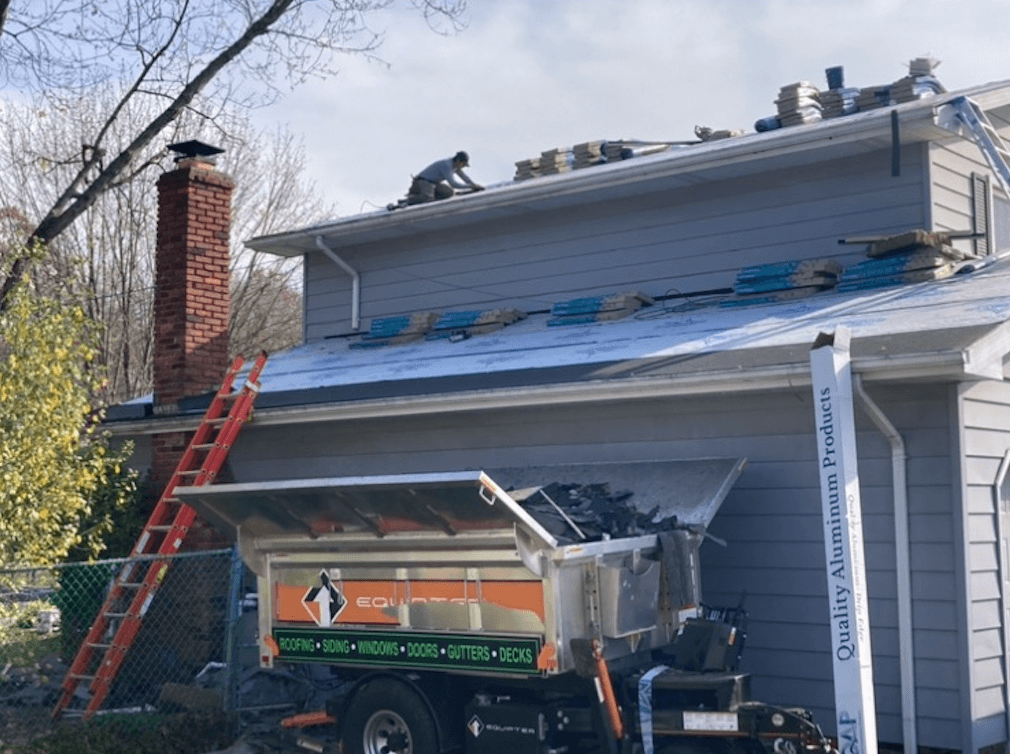 Improves Job Efficiency

Using an Equipter 4000 on a roofing job significantly increases the speed and efficiency of their work. This is because the Equipter is used to lift and transport materials up to the roof, eliminating the need for manual labor and reducing the amount of time spent on the job. The ability to work faster and more efficiently is both a benefit for roofing companies as well as homeowners because the company often provides more affordable pricing.

Improves Worker Safety

There's no doubt about it, the Equipter 4000 improves safety on every roofing job. By using the Equipter to carry and transport materials, workers can avoid the need to climb ladders with roofing materials and be in full control, reducing the risk of accidents and injuries. Additionally, by discarding old shingles, nails and wood into the Equipter, roofers on the ground level can work stress free knowing flying objects aren't falling from the roof.

Reduces Property Damage

Using an Equipter 4000 also helps reduce damage to homeowner's surrounding property including garden beds, landscaping, decks and other valuables in the area. By using the Equipter to lift and discard materials, workers can avoid the need to carry and discard roofing materials throughout the property. This is a huge advantage and selling point for roofing contractors when first discussing the scope of work with customers by providing peace of mind their home and yard will be protected at all times.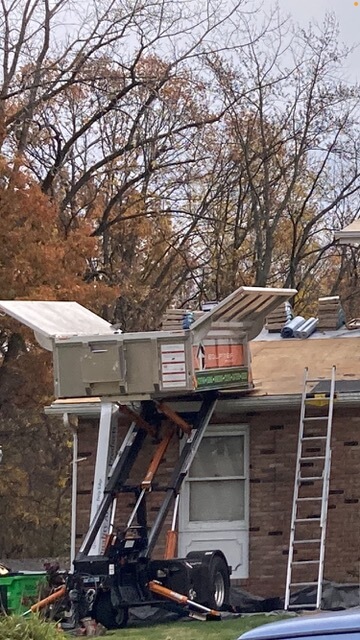 To learn how the Equipter 4000 can benefit your crew on the job site, contact us today.