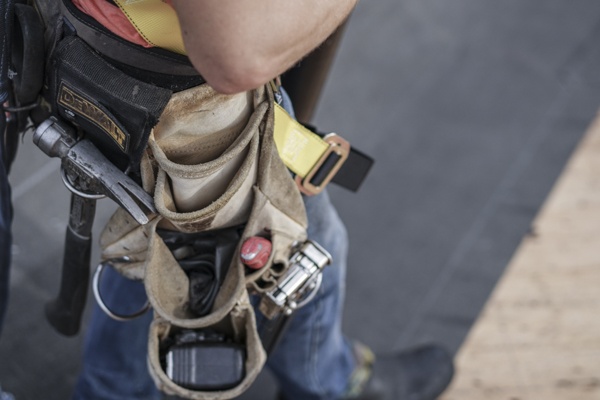 Every roofing company needs three things to achieve success: solid leadership, good employees, and dependable tools. In fact, the right tool can boost productivity and pay for itself many times over. When you're working on that roof, the best tools are as important as your own hands.
Make sure you have these top five roofing tools for getting the job done right:
1. Estwing 16-Ounce Hammer
This hammer lasts virtually forever. Plus, the weight is perfect: roofing tools like this one are heavy enough to get the job done and light enough to use with ease repeatedly, so roofers can work more efficiently.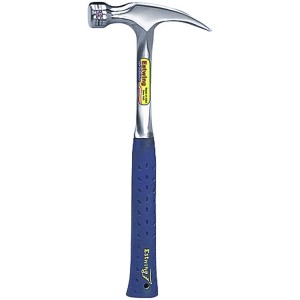 2. Bostitch or Hitachi Roofing Nailer
Both of these roofing nailer brands offer outstanding durability and reliable performance. We've found Bostitch and Hitachi nail guns hold up under rigorous conditions and can handle tosses, drops, and heavy day-to-day use.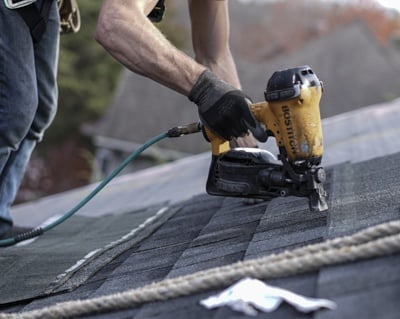 3. Equipter RB4000
This revolutionary piece of roofing equipment does more than make your job easier. All its features and benefits bring homeowners a greater satisfaction with the entire roofing process, which lands you more referrals and lets you get roofs replaced more quickly. The concept of the RB4000 was developed by the owner and CEO of a family-owned residential roofing replacement business, because they couldn't find a dump trailer or other roofing equipment that handled material and debris efficiently. Here are just a few features that are included to help roofers work smarter, not harder:
12' hydraulic lift for raising and lowering material & debris

High-quality wide tires that keep customers' lawns intact
Self-propelled, gas-powered trailer for easy on-site mobility
Lift-and-roll-back feature to safely lift and position container over landscaping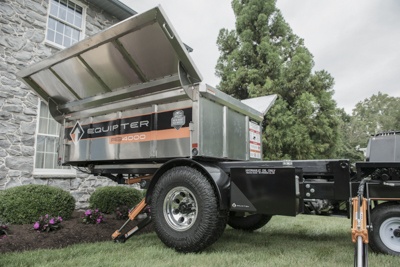 4. Fiberglass-Handled Tear Off Bar
With all the different brands of tear off bars, finding the "right" one usually comes down to personal preference. A shingle roofing tear off bar with a fiberglass handle is often ideal because it's so lightweight. Some models offer a hollow fiberglass handle, but tear off bars with a solid fiberglass core are great at providing the extra strength for getting multiple layers of shingles off.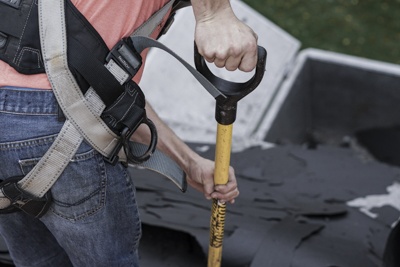 5. Magnetic Nail Sweeper
This is a must-have roofing tool for any roof replacement or repair company. Unless you have an eagle's eye and lots of time to spare, it's nearly impossible to find every nail that's fallen to the ground on the job site. A magnetic nail sweeper helps keep the site safer for roofers by reducing the risk for puncture injuries. But there's another business bonus to investing in roofing tools like this one: it keeps customers happy. No homeowner wants their child or pet punctured by a stray nail in the lawn after the job's done. And no customer wants to puncture a tire as they pull into the driveway.
What are your go-to tools for roofing that make your projects more efficient or your customers happier? Let your fellow roofers know by posting your favorite roofing tools on the Equipter Facebook Page.