Plus 5 Must-Haves for Your Site
To stay competitive in 2021, contractors must get on board with digital marketing. The foundation of a successful digital marketing strategy is a construction company's website. Yet more than two thirds of small businesses don't have their own site (Clutch).
And, even if a small business does have a website, if it's not well designed it could be doing more harm than good. According to a study by Blue Corona, 75% of people have judged a company's credibility based on its website's design.
That's why we're sharing 8 reasons contractors today should prioritize their business's website design, along with the top 5 must-haves for a great construction website.
#1. Customers Expect It
Thanks to a worldwide pandemic, people are spending more time than ever online. Potential customers expect the businesses they trust to be online too.
Every aspect of your business sends a message to potential customers. And without a professional website you're sending messages like, "We're behind the times."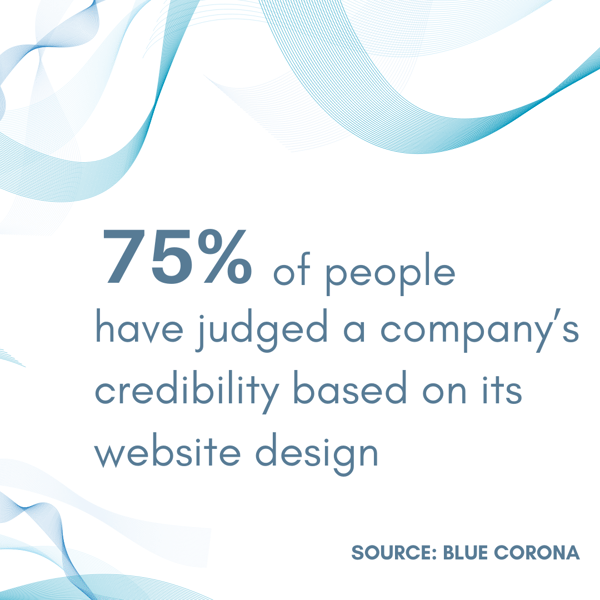 There are several reasons a small business may not have its own website. Cost, technical difficulty, and lack of time to devote to it are the most common. All of these obstacles are easily overcome by hiring a reputable digital marketing agency.
Opting out of building a professional website may keep money in your pocket in the short term but how many potential leads are you missing out on? If potential customers lose trust in your company because it doesn't have a website, that's money out of your pocket, even if it's not reflected in your bookkeeping.
By hiring an agency to build a well-designed construction website for your company, you're not only making a wise investment in the growth of your company, you also free yourself up to focus on what you do best–running your business.
#2. Customers Can Find You More Easily
Word-of-mouth referrals are an important part of any construction business. But that doesn't mean a professional website is unnecessary. When contact information is incomplete or accidentally lost, customers may turn to the internet to track your company down.
That's why a well-designed website that has been optimized for search is a vital part of your business's growth. Search engine optimization (or SEO) is a constantly evolving strategy that helps your website rank higher on the results pages of search engines like Google.
A digital marketing agency, with writers and designers experienced in SEO, can ensure your construction website is optimized for maximum visibility. That way, existing customers, as well as new leads, can find you easily.
#3. Customers May Prefer Different Methods of Contact
A key function of a construction website is to provide an alternative method of contact for your business. It's important to make it as easy as possible for potential customers to get in touch with your company.
Customers who are in a hurry, or are simply uncomfortable on the phone, may prefer to reach out via email. A quick contact form on a clean website that's easy to navigate will allow them to reach out to you on their terms.
#4. Customers Want to Get to Know Your Company
Trust and authenticity are two things you'll often hear marketers going on about because they hold incredible value with today's consumers. A great website is key to building this with your customers.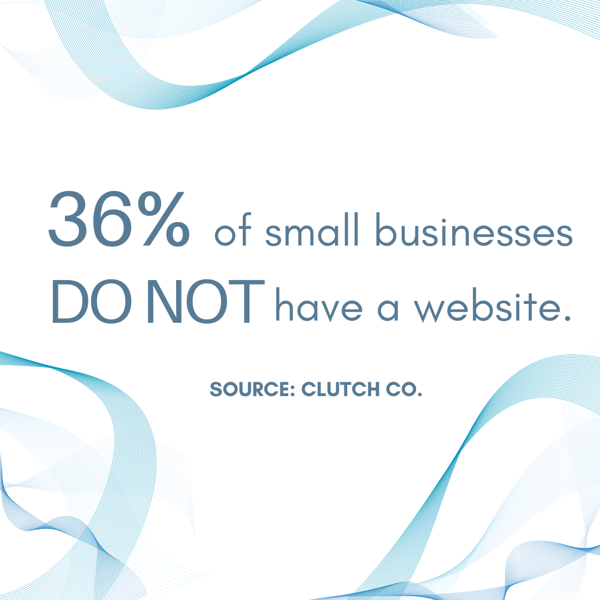 Potential customers should be able to visit your website and learn about your company's background, qualifications, values, and methods. It can also be an opportunity for them to read reviews, watch videos, or see pictures of your work.
All of this information, along with subtle messages conveyed via branding, helps you earn their trust and convert them from potential customers to existing ones.
#5. Customers Need More from Their Homes Right Now
Beginning in March, widespread lockdowns and stay-at-home orders across the U.S. completely reshaped our daily routines. With people spending more time at home than ever before, residential remodeling skyrocketed.
Limitations on public gatherings and worries about community spread meant customers needed their homes to meet needs previously met outside of it. Home offices, gyms, and pools all saw record increases in demand.
#6. Customers May Be Concerned About Exposure Risks
Customers who are concerned about COVID-19 but wish to hire a contractor will likely value a business that has a great grasp of technology. Using virtual means of communication wherever possible, like for your sales presentation, can help potential customers feel more comfortable and secure, building trust and improving your conversion rate.
#7. Customers are Jumping on Historically Low Interest Rates
Along with the economic turmoil of 2020 came record-low interest rates. According to Freddie Mac, the average interest rate for a 30-year fixed rate mortgage in September 2019 was 3.61%. In September of 2020, it was 2.89%
Home equity has also spiked as the housing market boomed and property values rose in response. These factors have spurred some homeowners to speed up their timeline when it comes to planned moves or home improvements, which means potential customers are out there looking for a business like yours.
Of course not everyone can afford big renovations while navigating a pandemic. But for those who can, the message has been clear: there's never been a better time!
BONUS TIP: 5 Must-Haves for Your Construction Website
So, now that you know why having a well designed website is crucial for the growth of your construction business, how do you go about getting one?
Whether you're building it yourself or hiring a marketing agency, these are the top 5 must-haves if you want your construction website to be the best:
1. Clean, Up-to-Date Design
A great website features plenty of white space, with fonts and line spacing that promote readability.
2. High-Quality Images
Potential customers want to see the quality of your work. Crisp, clean before and after photos can make some of the biggest impressions.
3. Great User Experience (UX)
Improve your conversion rate by ensuring your site is user-friendly. Fast load times, clear navigation, and active links are key to a great user experience.
4. Optimized for All Types of SEO
Optimizing for all 4 types of online search (traditional, local, mobile, and voice) helps you reach as many potential customers as possible.
5. Social Proof
Customer reviews, case studies, galleries and portfolios are great ways to build trust with potential customers.
If you own a small business without a website, now is the time to change that. It's a wise investment in your company's growth and an essential part of doing business in 2021.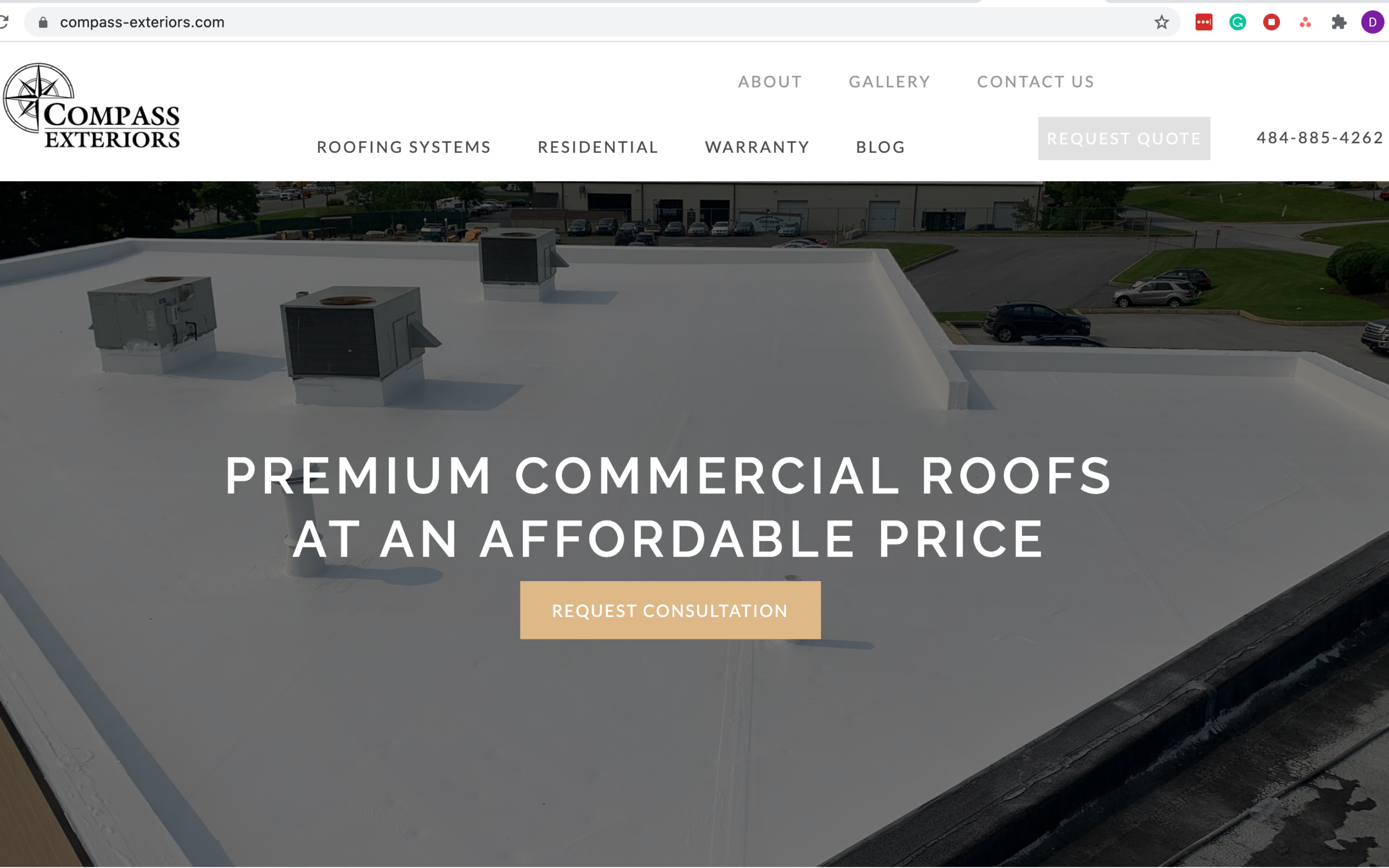 About True Co. Solutions
True Co. is a full-service agency providing consultation services custom-tailored to your business's unique needs. To learn more, check out TrueCo.com or follow us on Facebook, Instagram, or LinkedIn.