The roofing and construction industries are booming, and equipment rental companies are feeling it. How can you enhance your business and your profits during this time?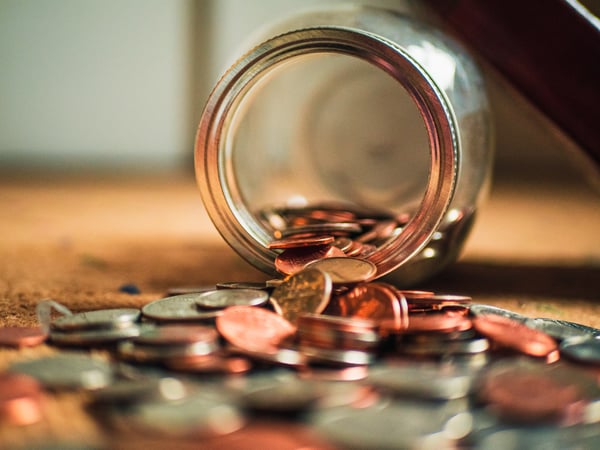 From simply maintaining a digital presence to choosing equipment that can serve multiple industries, this article explores six helpful ways for you to increase profitability for your rental business.
1. Make sure your business is easy to find.
Whether you run a small, medium, or large equipment rental business, it's important that your potential customers can find it.
A free and easy way to gain traction online is by creating a Google My Business Listing. This allows you to share your business location and hours, phone number, website, and even available products with people searching for your services on Google. Learn how to create a free Google My Business Listing here.
If you have a website (which will set you apart from many smaller rental companies), be sure that your contact information is visible in the footer and easily accessible via a "Contact" button or link on the home page. If your physical location is hard to find, consider noting nearby landmarks or adding a Google Map to your contact page.
2. Take advantage of email marketing.
Email marketing yields some of the best returns in the realm of digital marketing. If you're just starting out or looking to boost awareness digitally, consider sending a monthly newsletter and updates to current customers and prospects.
You can also utilize emails to offer unique, limited-time deals to specific types of customers or prospects. Maybe offer an "employee discount" to first-time renters or return customers during National Roofing Week when they present your email coupon.
Companies like MailChimp and Constant Contact offer email marketing tools with pre-designed templates to give your emails a more professional edge. Omnisend estimates that over 4,300 million users (that's more than 4 billion) will be regularly relying on their email by 2023. With a 40:1 return, it would be unwise not to test drive email marketing.
3. Offer delivery and pick-up services.
Offering delivery and pick-up services can drastically impact your customer ratings. These services show that you go above and beyond simply letting customers use your equipment. The easier it is for them to get your equipment on their jobs, the more likely they are to continue to do business with you–and share your business with others in their industry.
Note: Be sure to specify the area in which you deliver equipment. Vehicle expenses should be taken into consideration in order to maintain well-running equipment without sacrificing profits.
4. Invest in innovative equipment that solves your audience's problems.
Your equipment rental company's mission is to help solve others' problems, but how do you know what problems you're solving? Pay attention to the equipment people in your target audience are using–and what they're not. Why are they not using certain equipment? Is it too expensive? How much more practical would it be for them to rent that equipment?
In order to reduce the time your equipment spends sitting in your lot, build your rental fleet with equipment that solves problems in multiple industries.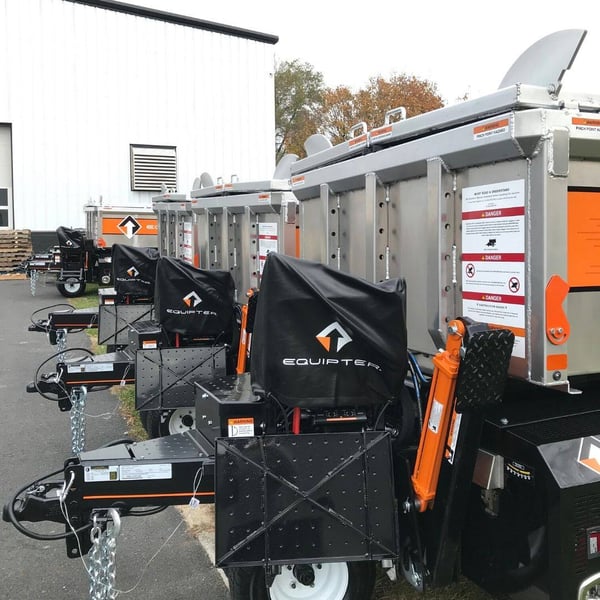 Many general contractors and restoration professionals use equipment like the Equipter RB4000 to help streamline production and cleanup, but they don't need it on every job. In some cases, it's more efficient for them to rent the self-propelled lift. Some contractors purchase the equipment and rent it out when they're not using it, and many roofers choose to rent the Equipter before they decide whether to purchase. More and more equipment rental companies are adding the RB4000 to their fleets for that reason and more.
5. Pay more than the minimum upfront.
Startup equipment rental companies don't always have the cash to buy new equipment outright. If you choose to finance new equipment for your rental fleet, make a bigger downpayment than required. This helps lower your monthly costs and/or pay off the equipment sooner so you can see the profits sooner.
6. Calculate tax benefits.
If you've been in business for a while, you know that hundreds of thousands of dollars that you pour into growing your business can be written off come tax season. But should you write off the all eligible costs upfront or as the equipment depreciates over time? US-based businesses can get more info on credits and deductions on the IRS website.
When was the last time you invested in a new marketing technique or new equipment for your rental fleet? A single investment can yield major profits if calculated and executed properly. If you run a small equipment rental company, be sure to do your research and consult business partners or an advisor before making your final decision.