Available in a variety of sizes and at several price points, the self-dumping hopper is a cost-effective solution for managing debris on a jobsite or in an industrial setting. When used in conjunction with a forklift, a self-dumping hopper can save time and increase productivity by eliminating the need for manual lifting and dumping of heavy loads of debris by workers. They are designed to improve safety on the jobsite by reducing the risk of injuries and can be used in a wide range of industries, including construction, manufacturing, and waste management.

Though self-dumping hoppers have a variety of uses, there are also some limits to their abilities. Self-dumping hoppers are not easily portable, which can be a disadvantage if you need to move materials across a large site or from one jobsite to another. Smaller, more compact self-dumping hoppers have a limited capacity, which can be a disadvantage if you need to move large volumes of materials. Taking a self-dumping hopper and its forklift to a new jobsite will require a trailer.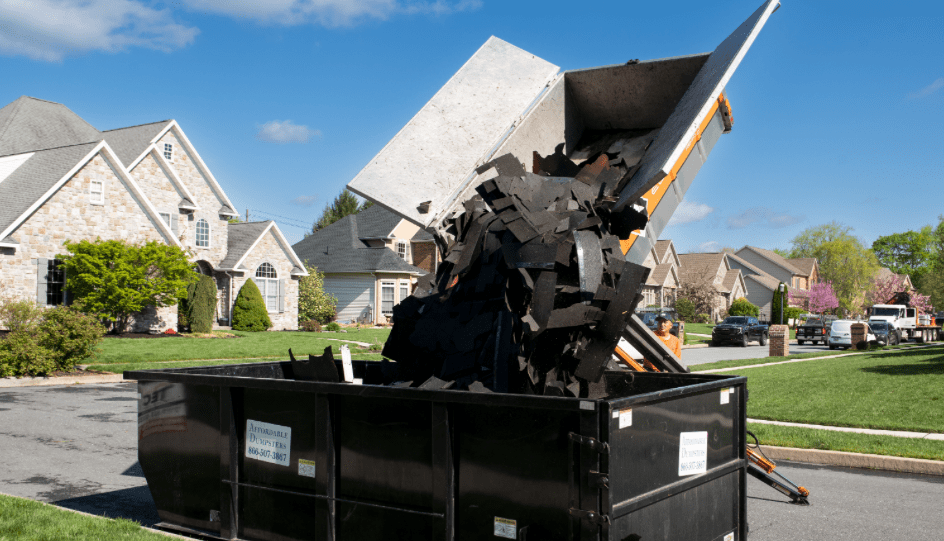 The Equipter 4000 self driving dumpster provides many of the benefits of a self-dumping hopper with the added benefit of being self-propelled, meaning the Equipter 4000 can be moved under its own power. The Equipter 4000 can move, lift, and dump 4,000 pounds (or 4 cubic yards) of materials or debris, equivalent to a medium-duty to heavy-duty self-dumping hopper which requires a forklift to move or lift. The Equipter 4000 can be towed from site to site with a standard ball hitch, no additional trailers are necessary. Like the self-dumping hopper, The Equipter 4000 is a valuable tool for improving safety and efficiency in a range of construction and roofing jobsite settings.

The Equipter 4000 is available at over 300 rental locations across the country. Find a rental location near you.