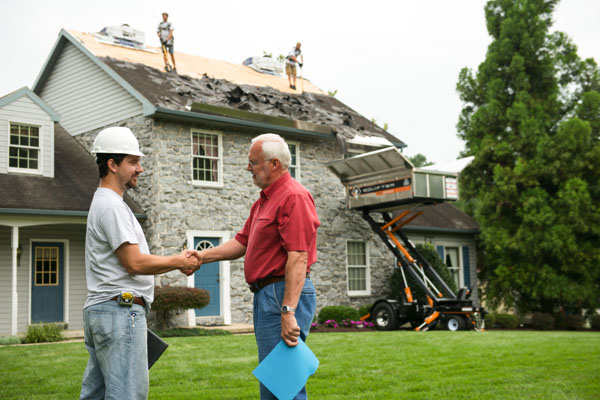 Will a CRM help you work smarter? For many roofing replacement businesses, a customer relationship management (CRM) system is a mission-critical business tool for building a healthier bottom line. This quick guide will give you the basics about CRM platforms for roofing sales, marketing, and productivity.
What is a CRM?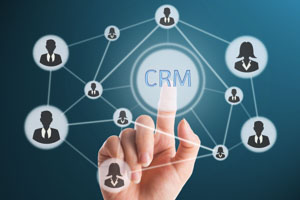 This specialized software streamlines critical business processes into a single system. Features and benefits vary from brand to brand, but, in general, a CRM provides:
Productivity and organizational tools, including project planning, work order calendars, roofing sales team management, and safety training documentation.
A framework for developing and maintaining customer loyalty, including customer emails and surveys.
Reporting and analytics features that allow you and your team to make informed decisions that grow the bottom line.
Like most small to mid-sized businesses, roofing companies have plenty of options to choose from when it comes to a CRM that works. Here are three platforms frequently used by roofing professionals:
This CRM is a flexible system that combines customer service, sales, marketing, analytics, and more in one central platform. Users can further streamline their processes by customizing their own Salesforce apps or using prebuilt apps from proven third-party developers. All data is managed through the cloud, so users can easily access and manage information in the office or on the job site.
The Equipter team has used Salesforce to streamline its customer relationship management. Company marketing professional Josh Beiler says he likes Salesforce because it offers customization possibilities, the ability to organize multiple sales reps, and easy mobile use. Josh also says the platform helps coordinate Equipter's sales and marketing efforts.
This is a contractor-specific CRM platform that combines numerous applications, including project planning and scheduling, real-time job communication, labor schedules, and document access. It integrates with QuickBooks and offers direct supplier ordering—using any device—from several major contracting suppliers. You can also manage projects and sales from the field with AccuLynx's mobile app.
This CRM platform was developed specifically for the roofing industry. It includes features such as work order calendars, warranty management, document storage, proposals, and employee training documentation. Dataforma's system is flexible, too, allowing users to customize many features. A mobile app gives project managers, foremen, and others the ability to inspect, report, or update from the field.
Which CRM is best for your contracting company?
Every business has unique needs, so only you and your team can make that decision. Talk with roofing colleagues to find out which CRM platforms they prefer. Look at online reviews, and, when available, take advantage of free trials and demos. Consider pricing as well. Plans vary, but, in general, expect to pay a monthly fee based on factors like product features or the number of users. Some CRMs may also request a one-time activation fee.
Check back with the Equipter Roofing Blog soon to learn tips for choosing the right CRM to nail your roofing sales, marketing, and productivity.
For additional tactics to grow your business, see 10 Roofing Sales Tips to Raise Your Sales Presentation Game and 3 Ways to Make Search Engines Love Your Roofing Biz.