Construction Equipment Built To Advance Your Business
Grow Your Profits. Stand Out From Your Competition.
With the Equipter line of construction tools, you can get jobs done faster and with less manual labor. Improve efficiency, decrease labor costs, and boost profitability on even the toughest construction jobs. Our state-of-the-art construction equipment can help you do all that–AND give you a way to set yourself apart from your competitors.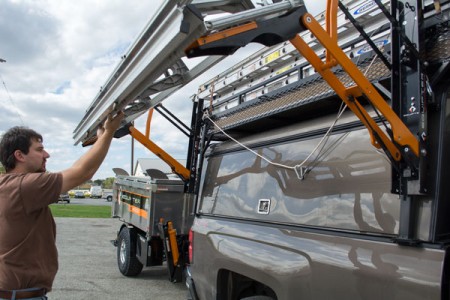 How can our jobsite equipment help your crews work more efficiently? We're glad you asked!
Take supplies and tools from your truck to precisely where your crew needs them.
Prevent time wasted cleaning up scraps and other debris that fell where it wasn't supposed to.*
Reduce the risk of worker injuries from manually moving heavy supplies and debris.
Get more work done in less time with fewer crew members.
Eliminate double-handling of materials.
What's in it for your construction company?
Spend less time on every construction job, so you can fit more projects into your crew's schedule.
Cut payroll expenses.
Boost profitability.
Earn more referrals by impressing customers with your efficiency and effectiveness.
Plus, if you offer residential roofing services, there's the opportunity to be a part of the New Roof No Mess® program. We created it to help you increase sales and set yourself apart from your competition.
Want to kick your construction company's success up a notch? Save time and labor costs, take on more work, make more money, and gain referrals with our productivity-boosting line of debris management / material management equipment.
*For even more effectiveness and efficiency on the jobsite, get Equipter's Debris Bag. It simplifies debris management and makes debris removal more affordable than ever!