Graveyard Management Equipment To Give Your Company A Competitive Advantage
Faster. Easier. A More Profitable Way Of Doing Things.
With the Equipter line of profit-boosting tools to help you on the job, your crews can work more productively and get the heavy lifting done with ease!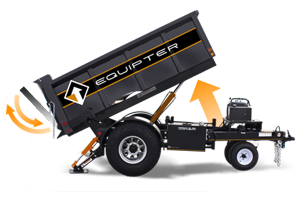 Grounds Maintenance Equipment That Means Business.
Equipter builds state-of-the-art tools that make it easier to move materials and debris around graveyards. Whether you're moving trees and boulders with our CR8000 series of portable cranes or moving dirt and gravel with our DT3000 dump trailer, you'll get the job done faster and with far less back-breaking manual effort.
How can our self-propelled dump trailer and self-propelled crane help your cemetery maintenance crews work more efficiently? We're glad you asked!
Take materials from your truck to where workers need them.

Lift heavier loads without additional manual effort.

Keeps debris contained, so it doesn't that fall where it isn't supposed to.

Lessens the risk of injuries from manually moving materials, supplies, and debris.

Work faster and get more done.

Eliminate double-handling of debris and supplies.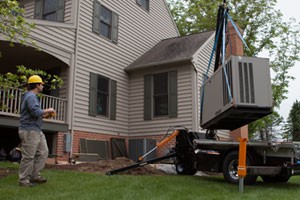 What's in it for your business?
Reduce labor costs.

Increase profitability.

Impress customers with your professionalism.
Ready to lift your productivity and profitability? Put the Equipter line of cemetery management tools on the job!