Brian and his team at Hadwiger Roofing and Seamless Gutters built a successful Iowa-based roofing business founded on hard work, quality workmanship, and respect for clients.
And Brian constantly looks for ways to improve the Hadwiger experience for both customers and employees.
Like many roof replacement company owners, he struggled in one major area: debris management. From trucks too big to maneuver on properties to hours spent picking up debris from the ground every day, crews were using virtually the same cleanup processes as when he'd started the business in 1992.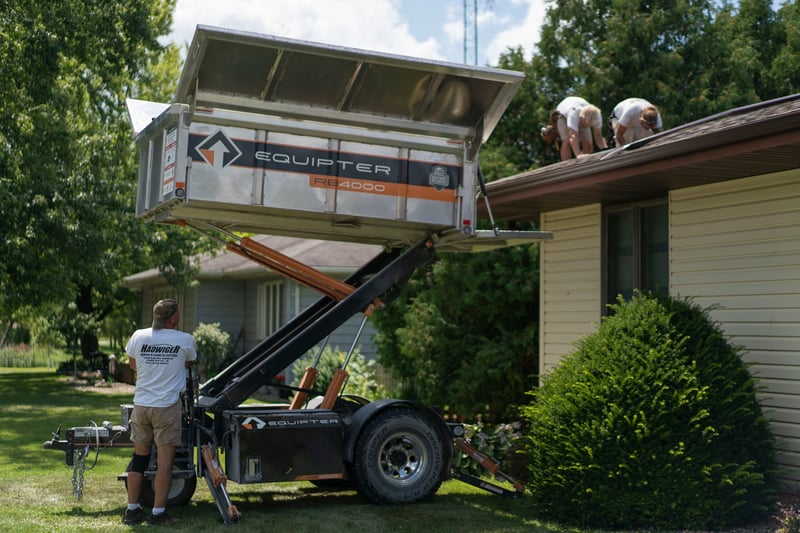 Brian knew there had to be a better way.
He decided to give the Equipter RB4000 lift a try after receiving several product mailers. Crews immediately saw the difference the roofing trailer made in their job site productivity and efficiency. They told Brian the company should buy a second RB4000 lift to maximize efficiency, especially on jobs over 20 squares. "So I called Equipter and said, 'We need another one.'"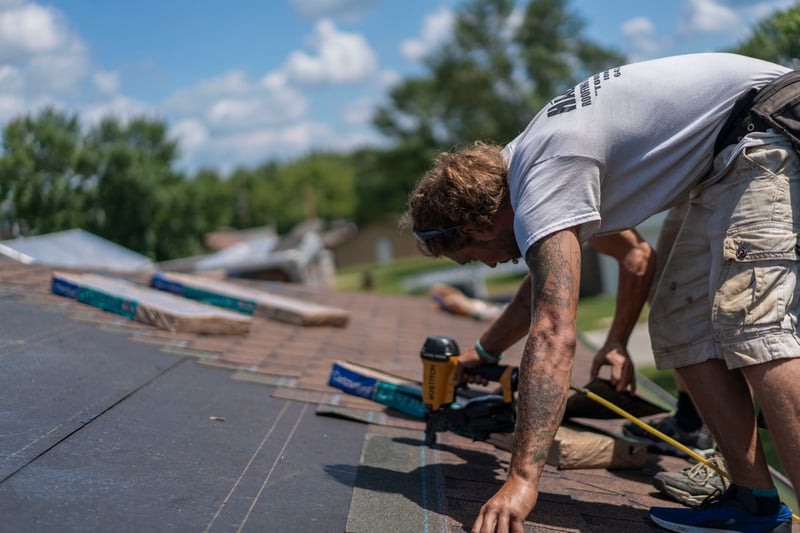 Brian's team now works smarter
—

not harder.

Higher Productivity

Other than the move from hammers to nail guns, Brian says the innovative roofing trailer is the biggest productivity boost the company has experienced. The difference is especially clear in how his roofers feel by week's end. "Before the Equipter, on Thursday and Friday they'd be about beat. Now, everybody's almost as fresh as they were on Monday," he says.




Higher Efficiency

Hadwiger Roofing uses two RB4000 lifts on most job sites. Instead of stationing up to four workers on the ground for cleanup, he needs just one or two on the ground. Crew members who used to be on cleanup duty now work on the roof, where the additional manpower helps finish many jobs in one day.




Bottom Line Results

Brian says the Equipter RB4000 roofing equipment helped him and his team grow into a $2 million company. And just as importantly, the business has continued to serve as a valued part of the community for clients and employees.




Brian says, "My dad never thought it would be this. He's pretty proud now."

Ready to experience the power of the Equipter for your business?

Click below to start building your unit now.