Forget celebrity baby names...we've got the goods on the trends that matter to your contracting or roofing business. As we say "see ya" to 2015, it's time to review some of the construction trends that made news this year. From hassle-reducing contractor apps to tiny homes not much bigger than goat sheds, check out Equipter's year-end wrap-up: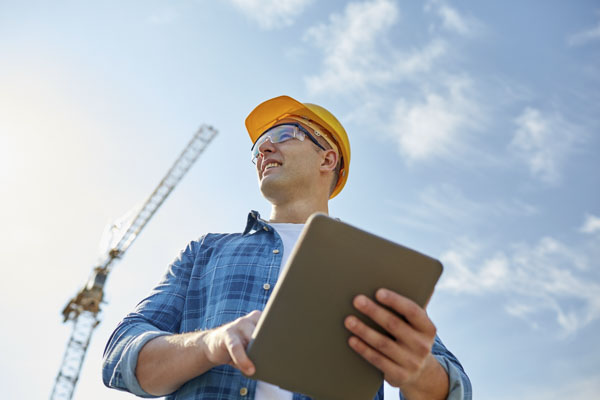 We have the technology!
Contractors are increasingly tapping apps to do everything from track inventory to schedule appointments to log hours. There are also an increasing number of apps that help contractors stay on top of safety-related issues, including apps that will store OSHA-related records and safety audits. Check out this list of construction-related apps, including apps for fleet tracking, resource tracking, and project management.
Labor shortages dogged some builders nationally.
In June, contractors had 143,000 unfilled construction jobs, according to the Bureau of Labor Statistics. Additionally, a survey of single-family homebuilders revealed labor and subcontracting shortages in areas like carpentry, framing, and masonry. The nation's third-largest homebuilder, Pulte, attributed its 6% third quarter decline to lack of workers.
Green keeps growing.
The 2015 International Energy Conservation Code outlined guidelines for increased energy-efficient building practices; however some construction professionals argue that adopting the code at the local level could add thousands to the cost of a new home. Despite the controversy, it's clear that the trend to go green won't be fading soon. For example, the U.S. Department of Energy recently announced new efficiency standards for commercial air conditioners and furnaces.
Interest rates are on the rise.
The Federal Reserve has raised interest rates, and some analysts predict additional increases could happen regularly in 2016. The change will influence business loan rates as well as homebuyers' mortgage rates. Roofers and contractors should keep this top of mind when bidding jobs in 2016.
Senior-friendly housing is trending.
As our nation ages, older Americans are looking for senior-friendly housing options. HardHatChat predicts increased construction activity in senior communities over the next year. What's more, seniors who choose to stay in current homes may look toward renovating and upgrading for amenities like first-floor bedrooms, walk-in showers or tubs, and wheelchair-accessible walkways, paths, and kitchens.
Tiny houses are a big deal.
Would you live in a 200-square-foot home? Even if you'd feel a bit cramped, some residential buyers are downsizing the traditional American abode to teeny-tiny proportions. This trending house style costs less to build and uses less energy than a conventional home. Some microhomes are built to fit onto trailers, allowing their owners to move the building. In 2015, LancasterOnline featured Liberation Tiny Homes, a local building company specializing in microhousing.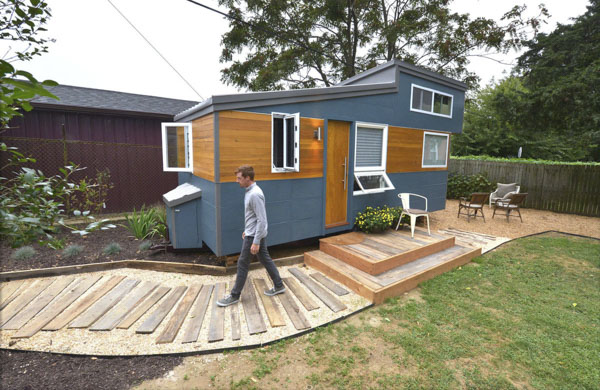 Did one of these trends (or maybe another not listed here) impact your contracting or roofing business in 2015? What construction trends do you see on the horizon for 2016? Let your colleagues know by posting thoughts on the Equipter Facebook Page.
Check out the time-saving, job de-hassling CR8000 Self-Propelled Crane, which we're officially launching in 2016. Versatile. Tow-able. Drive-able. Awesome-able. (Okay, we made that last word up…but you get the picture!)