Blogging might seem like one of those tedious tasks that don't really matter in your industry. But in reality, an HVAC blog can be an important part of marketing your company to prospective customers. The challenge is that it can be hard to find time to come up with HVAC blog ideas when you're juggling so many other responsibilities.
Why Blogs Matter
A blog helps your company become the go-to for HVAC services in your area.
When you freely share your expertise, including tips and tricks for maintaining a working HVAC system, with community members they'll recognize your business as the one with the knowledge and professionalism to handle their property and HVAC investments.
A blog helps boost search engine visibility.
This is a big advantage when you consider consumers' and decision makers' increasing reliance on search to find local businesses. Search engines like Google, Bing, and Yahoo index webpages blog entries based on a number of factors, including the frequency and accuracy of blog posts. Regular publishing increases your chances of appearing higher in search results over competitors without a solid and regularly updated online presence.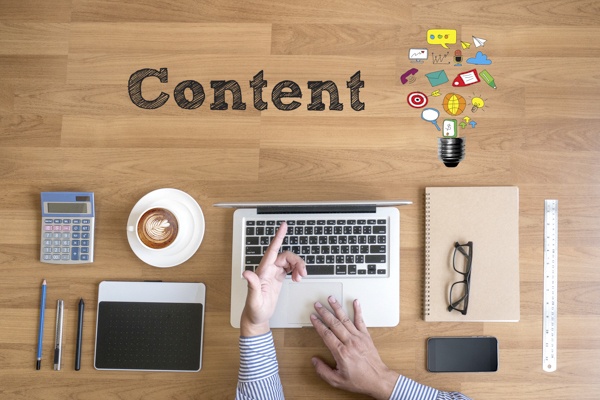 If you're out of ideas or just getting started, here are 26 HVAC blog topics to help you boost credibility with prospects and search engine rankings.
HVAC Blog Ideas/Topics:
Signs it's time to upgrade your home heating unit
FAQs about replacing HVAC systems
How to find the right HVAC contractor for your home or business (Don't forget to mention your HVAC business uses the Equipter CR8400 mobile crane to protect property and cut project time!)
FAQs about conventional HVAC systems
FAQs about geothermal heating
Winterizing your HVAC system
Spring checklist for your HVAC system
Tips to prepare your HVAC unit for a snowstorm
Space heater safety tips
Tips to prepare HVAC units during hurricanes/stormy weather
Backup power generator safety tips
Ways to lower your AC costs this summer
Tips to use your HVAC unit to alleviate allergies
Reasons to use a programmable thermostat
Ways to lower your home humidity
Ways to raise your home humidity
Prevent costly repairs with these monthly HVAC maintenance tips
How to clean your air conditioning vents
How to clean your dryer vents
HVAC maintenance tips for pet owners
How a zone control system will save you money
Tips for buying a new furnace for your historic home
Why is your furnace blowing cold air?
Why is your AC blowing warm air?
Best heating/cooling options for a finished basement
Best heating/cooling options for a sunroom
Sharing Blog Posts on Social Media
If you want to share your blog content on social media sites like Facebook and Instagram, use a platform that allows you to manage all your profiles in one spot. With platform management sites like HootSuite and Sprout Social, Inc., you can write and schedule posts for distribution across your social media channels in one spot. Many of these management sites also provide reporting stats so you can see what posts are performing well on which social media accounts and what areas could use improvement.
Another way to promote your blog posts on social media is to turn them into Facebook ads. Boostpoint, an app from our partner company, displays your ads to homeowners most likely to be your next customers. It places your ad content in front of the right people, so you build more credibility and a stronger local brand.
Maintaining an HVAC blog is just one way to boost credibility with your target audience. Investing in equipment that helps you and your crew work smarter rather than harder, like the CR8000 series self-propelled compact crane, shows potential customers that you don't just care about your bottom line—you care about the quality of your service and preserving the landscaping of their properties. Make a point to let your followers know when you've added this and other efficiency-boosting solutions to your strategy. Spread it across socials and your HVAC blog.
What are some HVAC blog topics you've written about? Share with us now on the Equipter Facebook Page.