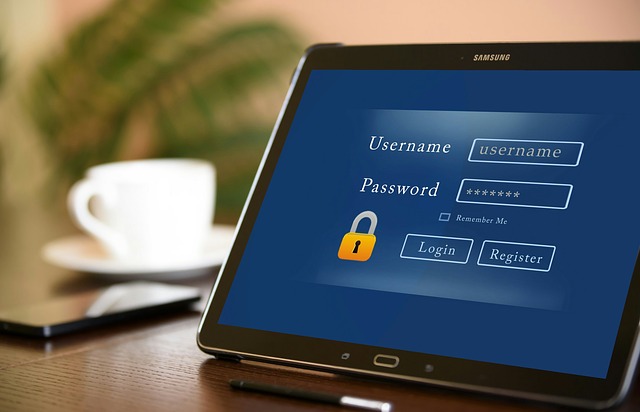 The summer heat is slowly dwindling, which means HVAC companies can dedicate more time to perfecting their internal systems and processes, including the effectiveness of their HVAC dispatch software.
How to Pick the Best HVAC Dispatch Software for Your Business
How do you know what dispatching software is right for your company? First, you need to know the ins and outs of your business. Below is a brief list of just a few areas to consider before investing in dispatch software for your HVAC company:
Company size: How many HVAC technicians work for you? How many clients do you manage?
Customers: Does your company service commercial or residential buildings?
Budget: How much are you willing to spend on quality dispatching software?
Systems: What systems could you streamline to better run your business?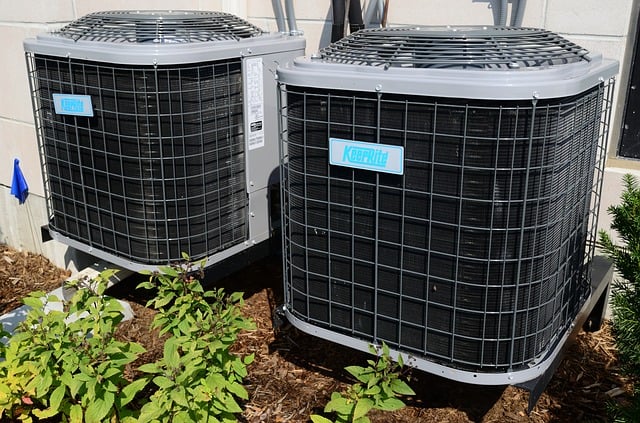 Dispatch Software for Your HVAC Business
Most dispatch software or service providers offer more than dispatch management. They come with many features and services that help streamline the inner workings of HVAC companies, helping employees accomplish their tasks more easily.
Take a look at the list of HVAC software programs that help companies own their dispatch and more.
Developed initially by technicians, dispatchers, and owners of an HVAC company over 35 years ago, FieldEdge has morphed into a cloud-based technology now accessible on Android and Apple mobile devices. HVAC business owners and management can manage team performance on this software, while technicians have all the account info they need to provide excellent customer experiences.
FieldEdge's mobile app lets technicians:
View assigned work orders, customer history, and equipment history
Accept payment on site
Provide quality options to customers
The software offered by FieldEdge allows dispatchers to manage:
Scheduling
Dispatching
Invoicing (features a QuickBooks integration)
Reporting
Designed by sons of business partners in the home services industry, ServiceTitan now has over 100,000 users and is the most utilized software for HVAC companies. From dispatch to payroll, HVAC company owners can manage nearly every aspect of their business through this software.
Just a few benefits of ServiceTitan's HVAC software include:
Real-time updates to keep the office and field workers on the same page all day
A Tech Tracking map for customers featuring Meet The Tech bios and pics
Financing technology
QuickBooks integration
Housecall Pro is used for more than just dispatching by many companies in the home services industry. HVAC company owners and employees manage nearly every aspect of the business with this cloud-based software.
Housecall Pro offers plenty of services that streamline workflows for HVAC companies including but not limited to:
Free software training
Scheduling
GPS tracking
Job-status text updates
Payment processing
Automated follow-up campaigns
*As of the original publication date of this article (October 2019) a free trial is available for Housecall Pro.
Creating a Noteworthy Customer Experience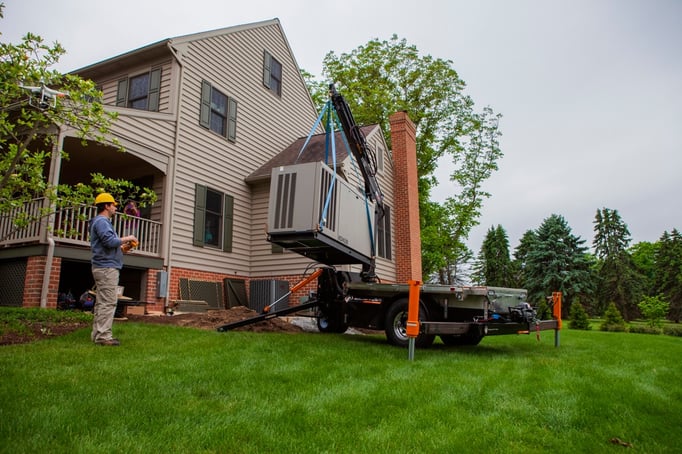 Combining quality equipment and HVAC software to create a better customer experience can boost your HVAC company's reputation and increase referrals. Reputable job performance that impresses customers is essential for continued business. When installing exterior equipment like heavy-duty air conditioning units in areas with limited access, consider using a compact crane.
to reduce back-breaking work for your HVAC crew and protect your customers' properties.
Be sure to follow Equipter on Facebook and keep watch on our blog for more ways to improve customer experience and increase referral rates.