Family is big in the small business world—some experts estimate that family-run businesses generate about 64% of the U.S. Gross Domestic Product (GNP). The Equipter team knows a bit about operating a family business. For more than 15 years, Aaron Beiler and his sons operated a successful roofing replacement company before developing the Equipter RB4000.
Check out these tips for managing a family owned roofing business, along with insights from the Beiler family.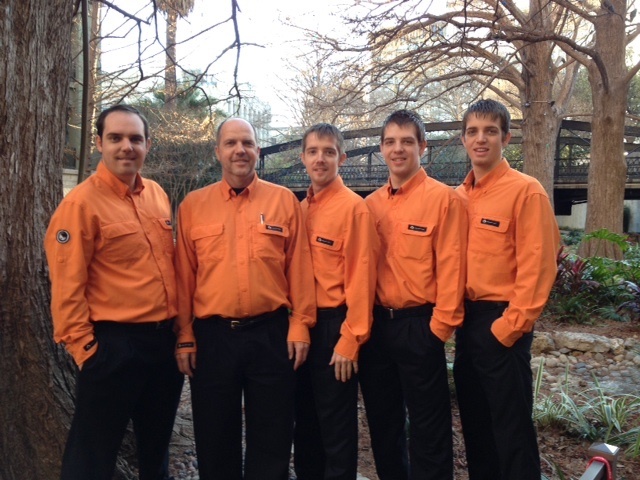 1. Prioritize family over business.
When you're creating a family business built to last, family is the most important part of the equation. "Build your family company on friendship with each other rather than always being focused on business skills and tactics," recommends Equipter President Aaron Beiler.
Son and Sales Manager David Beiler echoes Aaron's emphasis on remembering priorities. "Life is about great relationships, not just what you can get out of life," he says.
2. Establish regular communication.
Since family members may be handling different responsibilities, questions regarding who, what, where, when, and how can get muddled, creating confusion or conflict. Consider weekly meetings to communicate problems and provide updates. You might also want to use regularly scheduled emails or project management systems, like DropBox, Basecamp, etc., to facilitate communication.
3. Set boundaries for business discussions.
Anyone who's owned a business with family members knows firsthand how easy it is for shop talk to seep into every interaction, from daily texts to your nephew's birthday party. Communication is important, but so is family. If roofing business chat tends to overtake your life, don't hesitate to make family rules, like No business talk after 8 p.m. or No biz discussions at family parties or get-togethers. Or you can do as Josh Beiler, marketing professional at Equipter, says: "We listen to Dad."
4. Learn how to resolve conflicts in a healthy way.
Disagreement is a given in any business environment, but the stakes are higher when you're disagreeing with someone you love. "In order to avoid an issue, refuse to make it an issue," Aaron says.
Additionally, Vice President Raymond Beiler recommends, "When you know someone as well as family, don't focus on the negative elements that seem so easy to see, rather recognize the positive strengths." Each family has a different dynamic, so it might take time to develop a way to work through conflict in your unique family business.
5. Leverage each family member's strengths.
Sam Beiler, head of Equipter's Marketing, says it's important to recognize and capitalize on each family member's strengths. He says, "A good example of this is the difference between Dave the sales manager and myself. Dave's forte is sales while mine is marketing, so this is what we focus on. Having this kind of delegation set up in the company reduces the amount of responsibility ONE person must take, which helps free up each person's time."
Discover more tips for managing a roofing replacement business by following the conversation on Equipter's Facebook Page.
*Article published January 2016.