Between managing sales and manual labor, taking time to balance your budget can be overwhelming. But just like the tear-off bars and hammer tackers that help reroof a home, there are budgeting tools specifically designed to help manage your finances.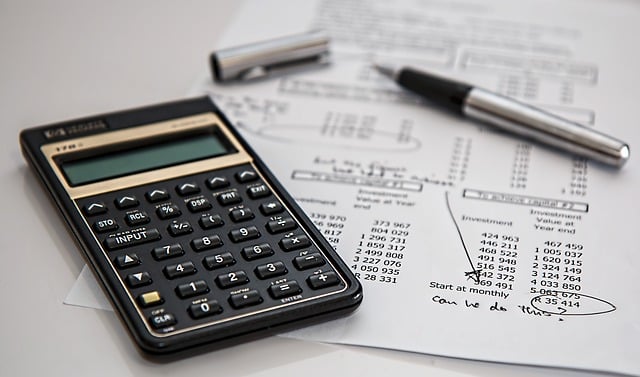 Reduce the financial headaches of running a roofing company with these budgeting tools and resources.
1. Budgeting Apps
Managing a business budget? Yep, you got it–there's an app for that. Take a look at this list of handy budget apps to help you take control of your roofing company's finances.
Price: FREE
Device Compatibility: Apple, Android

Owned by Intuit, Mint is a free finance management platform accessible online or via the Mint app for both Android and Apple. Although meant for personal finances, it's easy to plug in business bank accounts, credit cards, and more so users can easily visualize their investments and income in one spot. Mint also offers long-term saving tips based on the individual user's activity.


Price: $84/year (34-Day Free Trial Available)
Device Compatibility: Apple, Android

Aptly named You Need A Budget, YNAB guides users in developing and sticking to a budget, helping them take full control of their finances. In addition to the app that allows real-time access to everything on the go, YNAB also has an online platform where users can manage their accounts. The company offers a 34-day free trial with no credit card required, so you can try it risk-free for a solid month to decide whether it's right for managing your roofing company's finances on the go.


Price: 3 Plans ($35.99, $51.99, or $77.99 annually)
Device Compatibility: Apple, Android

A new addition to the financial management world of mobile apps, Quicken provides a platform that breaks down users' finances in easy-to-understand graphs and charts. With the Starter plan, users can visualize all connected accounts and automatically categorize expenses on their desktops, web browsers, and mobile devices. The Deluxe and Premier plans boast even more helpful features, from managing your debt to simplifying taxes and online bill paying.
Be sure to do your research before investing in any program, platform, or software that helps monitor and track your budgeting. Ask fellow business owners, friends, and even family how they manage their business and/or personal finances. Financial advisors are also an option.
2. Spreadsheets
The power of spreadsheets goes far beyond creating and maintaining a customer database for a small roofing company. Whether you use Google Drive to utilize its free Google Sheets or choose to invest in software, keeping all financial records in one spot drastically reduces the stress of jumping from platform to platform. With a variety of formulas available for calculating expenses and further managing business budgets in spreadsheets, these assets work wonders for startup roofing companies.
Looking for ideas on how to design a budget spreadsheet? Do a quick search online for "free budget templates." Microsoft Office also offers a collection of budget templates.
3. Podcasts
It's tough to juggle responsibilities when trying to manage and run a roofing business on your own or with a small crew. Whether you're a startup roofing business or you've been around for decades, at the end of the day the last thing you want to do is spend time surfing the web for ways to improve your budget plan.
Podcasts are the solution. Nowadays, there's a podcast for everything. From budgeting advice to reports of the latest happenings in the roofing industry, it's easy to find the knowledge necessary to grow your roofing company.
The Roofer Show gives listeners quick tips and dives deeper into ways to grow a roofing company. Over 100 full episodes of this podcast are now accessible to roofers around the world, each packed with 40 minutes of industry insight.
When it comes to finances, NPR offers an in-depth, unique look at budgeting in their regularly published podcast, Secrets Of Saving And Investing.
BONUS RESOURCE: Facebook and LinkedIn Groups
Did you know you can use Facebook for more than just gathering qualified leads? A quick search produces a handful of Facebook groups specifically for roofers looking to connect with fellow entrepreneurs across the industry.
Looking for more networking opportunities? Creating a LinkedIn business page and personal profile helps build credibility and professionalism in the eyes of homeowners Googling your business, and it also allows you to join LinkedIn groups specifically for roofers, carpenters, and other industry specialists.
In these groups, you'll get advice from owners in all stages of business. From 1099s to taxes, joining and staying active in these online communities can help you boost business smarts.
Financing Your Roofing Equipment
Once you put your budgeting tools into practice and consult your readily available resources, you'll be better able to see where you are financially and budget for the future.
If you're looking to finance your next piece of roofing equipment, we at Equipter can provide a no-hassle quote on financing the RB4000 or any of our other pieces of innovative roofing equipment. Give us a call today or click the button below to see how you can build this smarter way to work into your roofing business budget.
Prices in post up to date as of March 16, 2021.