By Foothills Roofing & Exteriors
It's no secret that we love our Equipter.
We proudly display it all over our website, social media, and show pictures to potential clients during a sales pitch.
Taking the plunge and buying our Equipter, however, was not a light decision.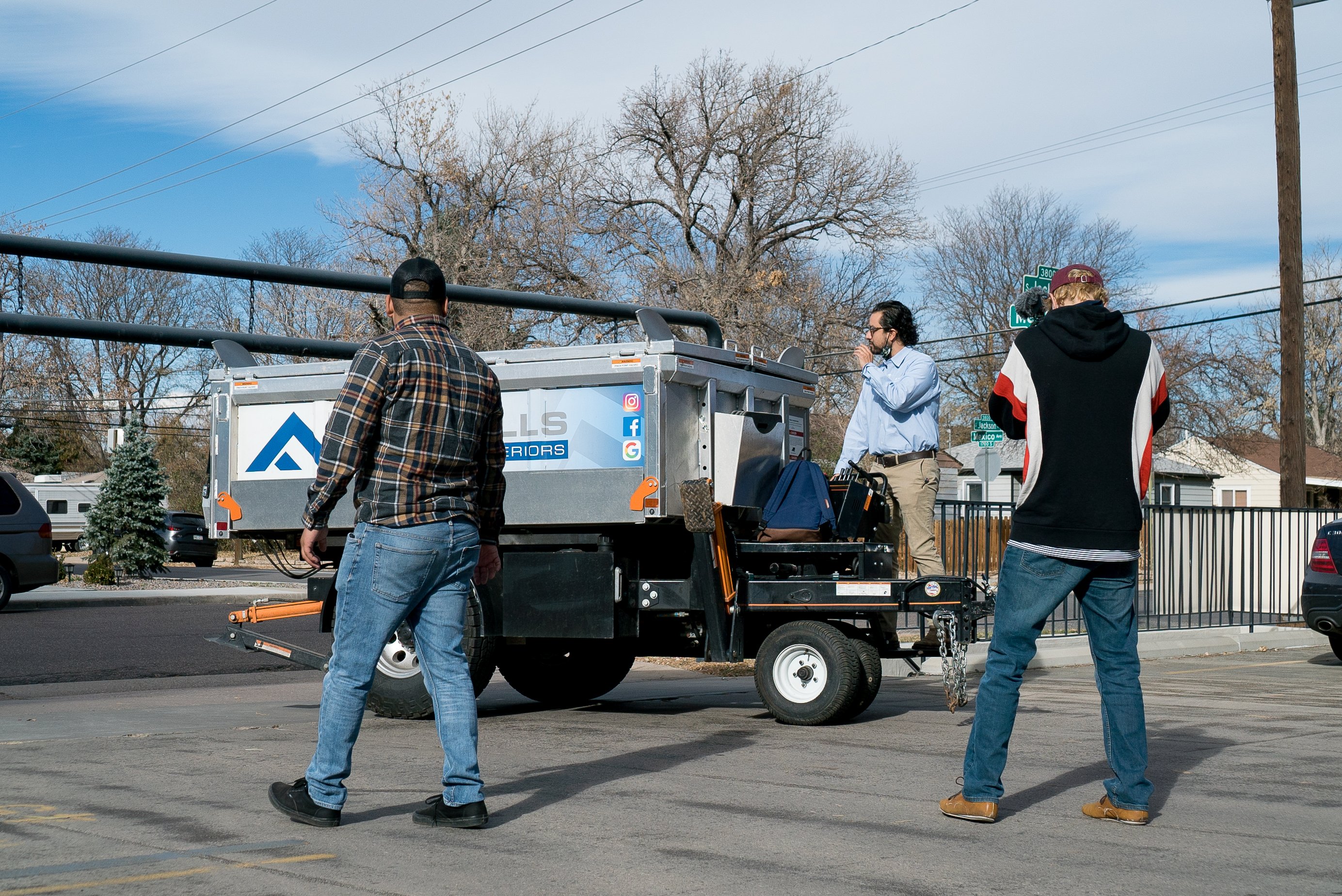 In fact, in the early stages of Foothills Roofing & Exteriors, we were very hesitant to buy our own hydraulic lift. We decided to rent one for two months to try it out.
The first job we took an Equipter to, we managed to impress the whole neighborhood. Within an hour of starting the job a crowd of 20 people had gathered around their neighbors house, marveling at the Equipter and watching our crew work. They were asking our crew questions about the machine, about Foothills, and about roof repairs.
A few months later, we had calls from these exact neighbors asking us to come do a roof replacement–and to bring our Equipter of course!
In short, our Equipter has not only helped our team work more efficiently, it has been a great marketing and sales tool as well!
In this blog post, we will share how having an Equipter has helped our business and three reasons why you need one at your next job site.
1. It makes cleanup easy.
The two-story hydraulic lift can catch all the trash and debris from the roof and carry them directly to our trailer on site. This leaves more time for our roofing crew to spend on the roof, and not cleaning up a job site after a hard day's work.
Transporting the debris in this way also prevents property damage to the landscaping and siding of the house, which the clients love.
Don't believe us? Read our clients' reviews.
It also helps our job site look more professional. We don't have to leave a mess all over the yard, and operating machinery like this elevates our look to the next level–literally!
2. It creates a more efficient job site.
So we all know the Equipter makes cleaning up a job site a breeze, but it also creates a more efficient job site overall!
When our suppliers drop off materials, we can get to work right away transferring these materials up to the roof with our Equipter. No more waiting around for a crane or moving materials by hand.
It also allows us to gain some speed and agility when installing a new roof that other contractors might not have.
Read more on how to boost roofing productivity for your crews.
Our crew loves working with this lift and now they can't imagine doing a large job without it!
3. Our clients love it!
Since the start of our company we have been embracing technology. We complete roof assessments via drone, use only impact-resistant shingles and other premium products (like custom fit, leak-free pipe boots), and offer a Lifetime Workmanship Warranty. All of these offerings plus the Equipter really set us apart from our competitors.
The Difference Between Malarkey's Premium Roofing Products: Why We Exclusively Install Malarkey Roofing Systems
The Equipter keeps the job site tidy, helps our crew faster, and is just plain impressive to clients!
There have been a few times where we've had multiple jobs in a day, shown up to a job site without the Equipter, and the homeowner will actually come outside and ask us where the machine is.
Our Equipter is now part of our brand, and clients expect us to bring it to every job. We don't mind.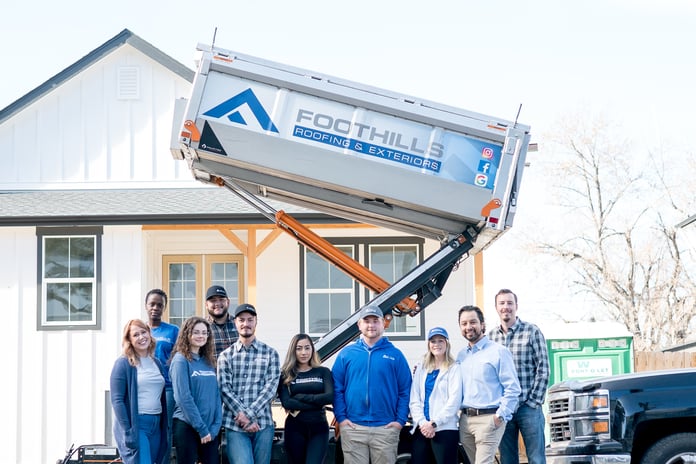 At Foothills, we love our Equipter because it helps set us apart from other roofing companies.
Our sales teams love it because it helps them close a sale. Our crews love it because it keeps the job site clean and they can work more efficiently. Our clients love it because it's impressive.
A new era of roofing is upon us. One that doesn't rely on old techniques and embraces technology and innovation. Our Equipter is helping us bring Foothills into the 21st century, and they can help you too!
About Foothills Roofing
Foothills Roofing & Exteriors is a local Denver and Boulder metro areas roofing contractor. At Foothills Roofing & Exteriors, the driving principle is to create an outstanding customer experience. We do this by offering every client a lifetime workmanship warranty, an upgrade to at least a 40-year impact resistant roof, and many other premium upgrades that come standard with every roof that we install.

Your Colorado Roofing Experts