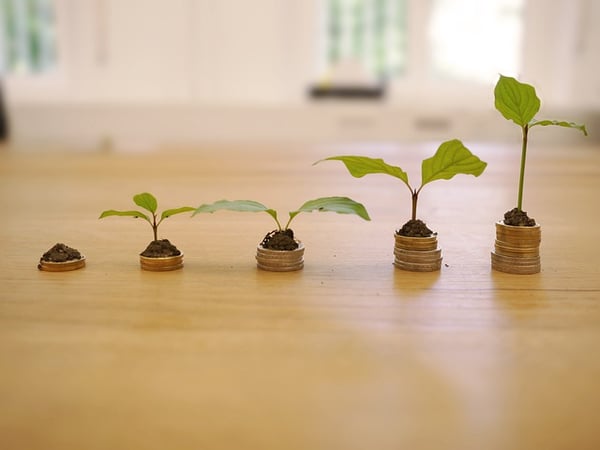 Epidemics, natural disasters, and other events that drastically damage whole societies can take a toll on the economy. But business owners and managers who remain strong and encourage their teams to keep their sights on the future can power through these tough times.
All hope is not lost. Dig out the keys to longterm success from your business toolbox.
5 Ways to Keep Your Business Healthy Right Now
What are the keys to longterm success? The most useful keys right now are organizational and relationship building skills.
Here are five proactive ways to utilize those skills and build your business in a poor economy.
1. Catch up on paperwork.
Whether you manage a paper or digital filing system, now is the perfect time to organize those messy piles on your desk, random files on your desktop screen, and incomplete customer profiles. This will also provide a head start on tax season prep, saving headaches and time later in the year.
The longer an economy takes to recover, the more financially draining it is for society. With many people out of jobs, their pockets are spread thin. When going through your business finances, consider extending the grace period on outstanding invoices. This one simple action speaks volumes about the value you place on your customers and their needs in times of stress.
Still have a physical filing system? Consider researching software designed to help streamline organizing payroll, creating customer profiles, maintaining project schedules, and more. Many software companies specialize in specific industries, so they're able to address issues unique to your situation.
2. Look for new ways to improve production.
Contact relationship management systems and industry-specific software can help streamline many administrative tasks. You can also use this downtime to explore new ways to improve other areas of business management and production.
Companies in more labor-intensive industries, such as roofing, general construction, and restoration, will always be needed. Business may be slow while the economy is down, but that makes now the ideal time to prepare for the bang that's to come.
With the potential for excess job opportunities after an economic downturn, it's likely you may need to turn away business due to a lack of manpower or resources. Investing in equipment that streamlines manual labor helps reduce the number of jobs you turn down.
The multifunctional, self-propelled Equipter RB4000 helps many businesses accomplish more in less time. With its easy setup, ability to transport tools and supplies, and hydraulic dumping capabilities, your crews can complete jobs sooner without sacrificing your company's reputable craftsmanship. Customers are more willing to choose a contractor who can provide more timely service.
3. Build or refresh your website.
When stuck inside, many people spend more time on the internet. This is a great time to boost your digital presence. If you have a website, do a quick check to make sure all your contact info is up to date. Maybe spruce up your About page or add images from recently completed projects to your online portfolio.
Interested in taking your digital game one step further? Check out this article on how to get your roofing website noticed by Google.
Don't forget to stay active on social media! Show compassion and post helpful content rather than pushing your services during economic crises.
4. Touch base with past customers.
Maintaining relationships with customers regardless of project status is essential for business growth. Business coach Brad Sugars states, "Business is all about relationships...how well you build them determines how well they build your business."
Reach out to past customers letting them know they're not alone right now, that many people are experiencing these hardships. Consider mailing them personalized gift boxes or an Amazon gift card to keep them occupied while everyone is stuck inside–your options are endless. This shows that you value their business as well as their well-being.
If you call to check up on them, get specific. Ask how their college kid is handling being cooped up at home or how much their pets are loving the constant attention. And, in passing, check to see if they're still satisfied with your company's craftsmanship.
5. Contact warm and hot leads.
Sure, homeowners are hesitant to follow through on large investments like roof replacements or home additions when the market has tanked or they're facing financial hardships. That doesn't mean you shouldn't reach out to your prospects.
If anything, let them know they're on your mind. When they feel appreciated, they're more likely to choose you in the long run. It's also a good time to let them know of any deals or discounts your company is currently offering because of the current economic climate.
Focus on the Future
When a natural disaster or economic crisis hits, it affects everyone. But this doesn't have to be a discouraging time. Instead, take time to focus on relationship building and buckling down financially to prepare for the future.
Keep your head up. Times will get better. And remember, we're in this together.