A water restoration certification should be an essential part of your restoration business start-up. It sets you apart as a professional in your industry, building credibility with potential customers and increasing your competitive edge.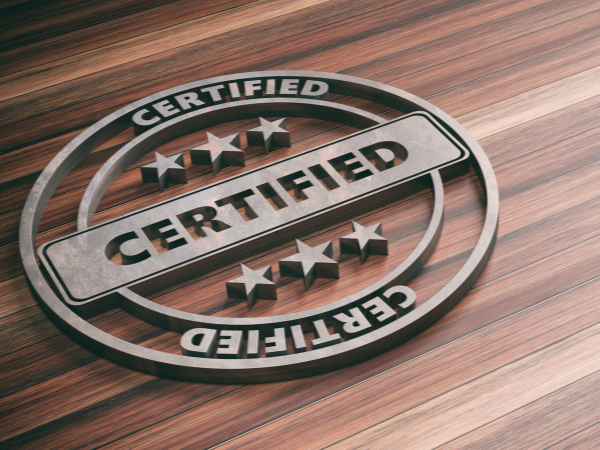 Not sure who in your company needs a water restoration certification and which ones are best to get? In this article, we bring you a few suggestions to help you get started.
Who needs to be certified in the water restoration industry?
All your employees working on the restoration projects should have some type of training. The extent of training is up to you since trade licenses aren't necessarily required for water restoration technicians. However, there are exceptions. Be sure to double-check local, state, and federal requirements before working on bank, government, and property management properties.
One option for training is to have employees take online training on their first day and give them hands-on work only after their training is complete. Or they could work in the field for a set amount of time before learning the books. There are various ways to go about it–just be sure to think through the process you want your company to adopt.
Why do you need a water restoration certification?
While it may not be mandatory for your area or the buildings you typically work on, there are several reasons why it's a good idea to get a water restoration certification, and they affect both your company and your customers.
It helps assure safety on the job for you and your customer.
One benefit to getting certified is that you gain the knowledge you and your employees need to do your best work. You want the confidence that you're properly disposing of damaged structural features and furniture as well as restoring homes and other buildings in the safest and most efficient way possible.
Efficiency and safety should go hand-in-hand on any job, and Equipter offers innovative equipment that can help you master that relationship by eliminating debris management hassles. Our compact, self-propelled, liftable dumpsters speed up the restoration process while giving your customers a mess-free experience and, in turn, boosting your professionalism.
Getting restoration certified enhances your professional image.
A professional image can be built on many different platforms within your company–customer service, marketing, the quality of the service you provide, and interactions with customers.
You can form a positive and professional image of your water restoration company right from the start by becoming certified and hiring others who have water restoration certifications. This shows potential customers that you have the knowledge and training necessary to get the job done right.
Certifications increase trust.
With that increased professionalism comes an established sense of trust before your prospect even contacts your company. Because of the level of knowledge and know-how you get by becoming a certified water restoration professional, prospects are more likely to consider your suggestions over those of your competitors. They're not talking to someone who doesn't know what they're talking about.
Water restoration certifications give your company a competitive edge.
If you're one of the only companies on the block that doesn't have well-trained employees, you may suffer. Those in need of restoration services will be more likely to use the company they think has more experience and knowledge, leaving your restoration company in the dust.
But what type of water restoration certificates should you and your employees pursue?
What are the different types of certifications in the water restoration industry?
If you've decided to pursue certifications for your hardworking restoration crews, it's important to know what types of water restoration certifications are available. Here's more information on just two certifications that can help build trust and professionalism to boost your business.
Water Damage Restoration Technician Certification
The Water Damage Restoration Technician (WRT) course is a basic 3-day (19-hour) training offered by the Institute of Inspection Cleaning and Restoration Certification (IICRC), which benefits both commercial and residential remediation specialists. Through this program, these pros will gain a better understanding of the effects of water damage and learn different ways to safely and effectively dry affected areas.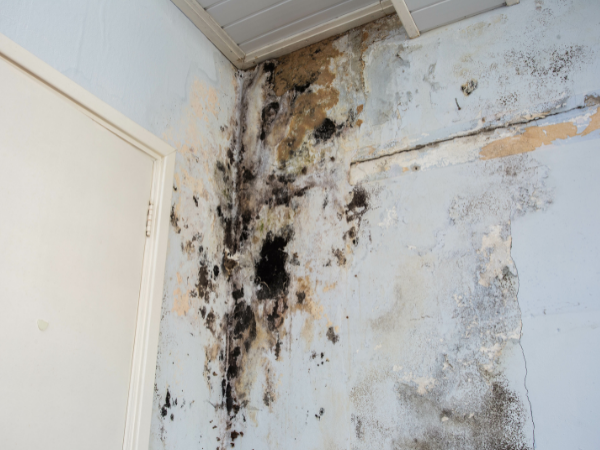 If you want to educate yourself or your employees on the best ways to handle sewer backflows, mold contamination, and other unhealthy situations properly to ensure your customers are protected, consider looking into this course.
Applied Structural Drying Technician Certification
The Applied Structural Drying (ASD) course is also taught by IICRC, focusing more on the drying process of structures and furniture damaged by unexpected water accidents. It's a hands-on class that must be preceded by the WRT course. The ASD training takes 3 days (21 hours) to complete.
If you're interested in earning both of the above types of restoration certifications, you could save yourself time and sign up for the WRT and ASD combined class, which takes just 5 days.
Check out IICRC's full list of certifications for various types of technicians in the restoration industry, from rug cleaning to odor control, to help ensure your employees fully understand how to provide the best quality restoration and remediation services for your customers.
How can you get a water restoration certification?
Both online and in-person water restoration training is available in several places. The IICRC's website can lead you to their closest courses to your area via their Course Locator tool.
Another resource to check out is Restoration Technical Institute, a member of IICRC and SCRT. Restoration Technical Institute offers IICRC certifications and more. They offer restoration and remediation professionals the opportunity to subscribe to their digital training solution, take live classes, and even buy on-demand courses.
Always remembers, one of the most important and effective parts of training is hands-on experience. Before you even attempt starting a water restoration business, work in the industry for a while. Training sessions alone won't give you the experience you need to do the best job for your customers.
Want more ideas for kickstarting your water restoration business? Check out these seven tips.