Not quite sure where to begin when starting your own water restoration business? Or maybe you have a starting point but you're looking for a few more tips for success.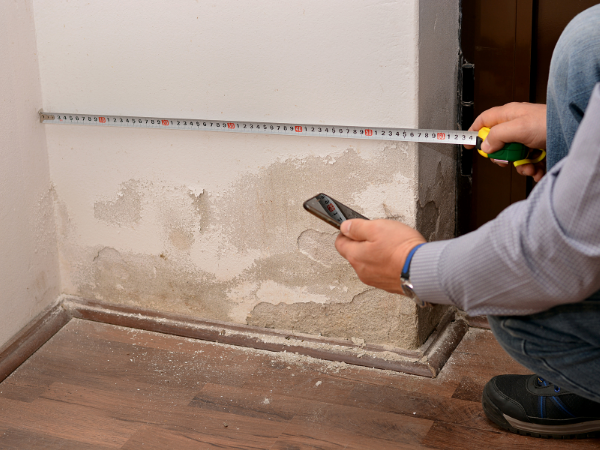 These seven must-dos can help you lay a sturdy foundation for your new business by coming up with a solid business plan, researching your company's obligations, and investing in good equipment.
1. Develop a solid business plan.
Your business plan should include your company's vision and goals and how you plan to achieve those. If you're looking to investors to help kickstart your business, be sure to include the following in your restoration business plan:
Value proposition
Answer the question, "What does our restoration company offer, and why is this valuable to our potential customers?"
Marketing plan
Come up with a marketing budget and how you plan to use it. Will your money be best spent advertising on Facebook or should you attend a home show to create brand awareness?
Revenue inflow
Create a statement containing how you plan to see an inflow of revenue over a certain period of time. How long do you plan to invest in your company before you begin to see profits?
If you plan to complete training such as IICRC training for your business, include it in your business plan. This will establish greater credibility with investors and loaners.
2. Choose a name for your restoration business.
Your business name can set your restoration company apart, if you name it wisely. Here are two handy tips:
Keep it short.
Choose a name that will keep your website URLs and social media name short. This will help your name stick with potential customers longer.
Avoid unusual words or spellings.
Don't choose a complicated name. If a potential customers remembers you but can't remember how to spell your name to find you, your name might end up doing more harm than good.
3. Scope out your competition and target market.
One of the most important parts of research before starting a business is related to your competition and target market.
Competition
The first thing you'll want to do while completing a competitor analysis is determine who your direct competitors are. Are there restoration companies in your area who offer the same services you plan to offer?
After determining your competition, research their product line, pricing, and target audience. In addition, find out how they market their products and promote their content.
Find your competitors' strengths and weaknesses to help you identify opportunities for your business. Is their social media marketing message poor? Now you know how to outdo them. Do they consistently publish relevant blog posts? Learn to produce and publish helpful content yourself!
To learn more about competitor analysis and get templates to help you out, check out HubSpot's article on how to perform a competitor analysis.
Target Market
Do you want to help out homeowners whose basements have been flooded or are you more interested in working with project managers whose commercial buildings have water damage?
Determine who you want to promote your services to and in what area you plan to do the most business in order to establish how to market to them.
4. Research info on small business taxes.
Begin a conversation with your accountant to discuss what you, as a small business, will be required to pay in taxes and which tax cuts you can take advantage of.
Don't be afraid to ask questions about tax laws that seem confusing. It's important to begin asking questions now, so you know what to expect and how to handle the tough stuff when it does arise.
5. Seek advice for legal obligations.
You'll have legal obligations to fulfill if you plan on starting a water restoration business. Find out your state's licensing requirements and which types of insurance you'll need in order to get started. It's best to complete the necessary work now to avoid trouble later on.
Don't try to do it all on your own. Get advice from someone who has the expertise to help you out, wether that's a restoration professional or a business mentor.
6. Invest in equipment you need.
To start a water restoration company, you'll need quality equipment. Here are a few essential tools to invest in.
Moisture detectors
Moisture detectors do just that–they identify how much moisture is in a specific area. It's an important tool to have for the initial water damage evaluation as well as to ensure that the drying process is complete by the end of the job.
Self-propelled dump trailers
One of the dirtiest parts of the job is removing water-damaged materials from a home or building. Self-propelled dump containers like the Equipter RB4000 and Equipter RB2500 can decrease the dirty work and increase your crew's efficiency.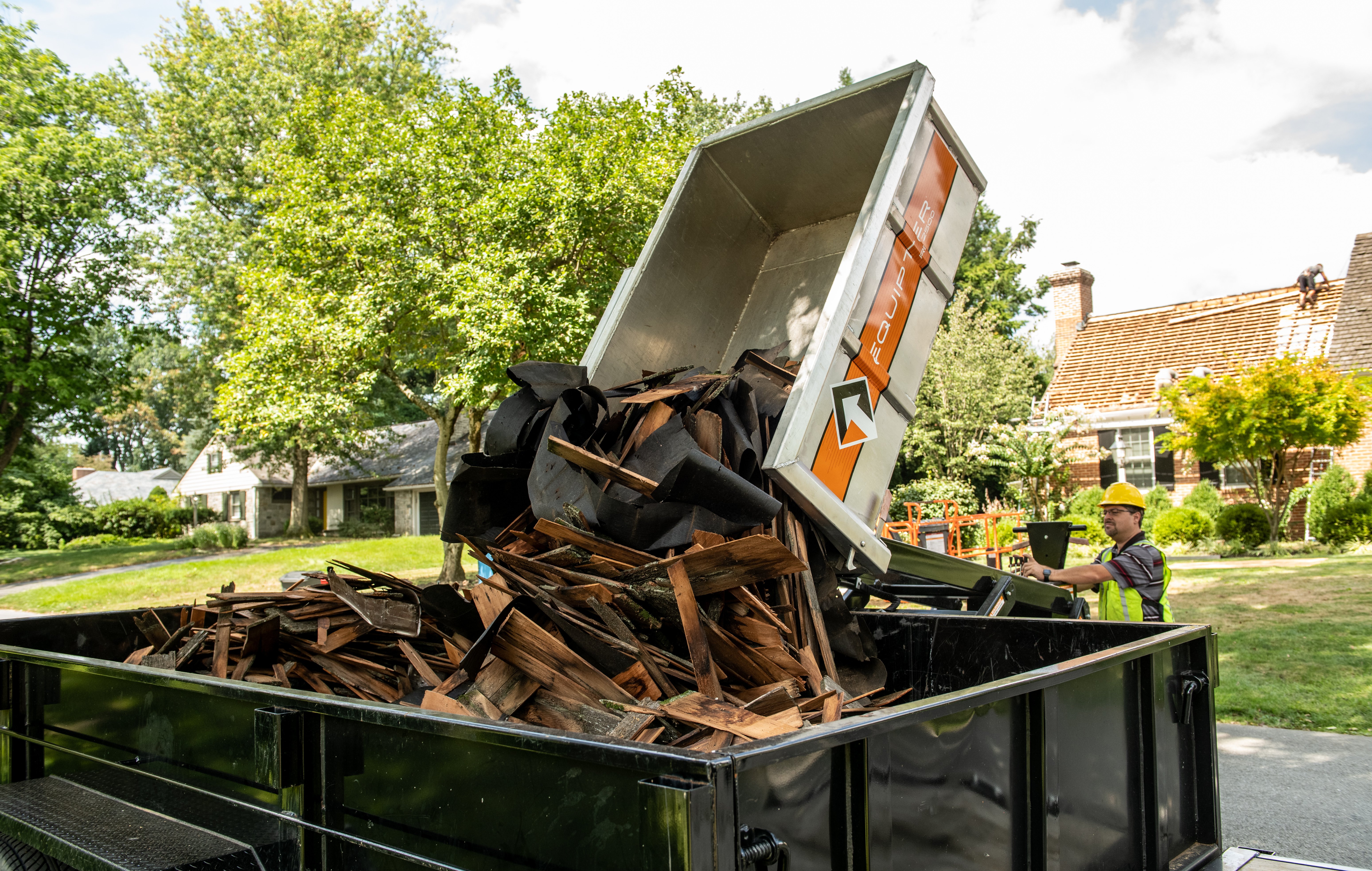 Each one of Equipter's dump containers for restoration professionals are self-propelled and double as material lifts and debris management systems. The most popular dump trailer hauls up to 4,000 pounds of debris and lifts up to 12 feet. Throw you debris from a second-story access point into the container, drive to an on-site dumpster, and lift and dump the water-damaged waste.
To use Equipter dump containers to handle the heavy lifting, simply load your supplies into the container, drive and lift it to where it's needed, and unload.
Air movers
Air movers, or drying fans, are essential for decreasing drying time on the job. There are several types of air movers–axial, centrifugal, and compact. Make sure to do your research to determine which type works best for the type of structures you plan to work on. Also consider square footage.
Dehumidifiers
Low-grain dehumidifiers are some of the most powerful and effective dehumidifiers for the restoration industry. Conventional dehumidifiers are cheaper and more portable but don't have the power of an LGR dehumidifier. Decide which would be most effective for your business and purchase the dehumidifier that will help you do your best work.
This is not a comprehensive list of tools, so be sure to do your homework to find out what else you'll need to get started! Don't forget to include your business purchase plans in your business plan to continue building credibility and sticking to your budget.
7. Connect with a business mentor.
A business mentor can help with many of the points addressed in this article–how you can appeal to your target market, what your tax obligations are, and legal issues you should be aware of. They're often a budget-friendly way to get advanced business knowledge for kickstarting small businesses. Consider connecting with a SCORE mentor in your area for free.
In addition to all the effort you put into building your business, be sure to take time to enjoy the entrepreneurial journey. Incorporate the above tips into your business strategy to ensure a good start to your water restoration business.