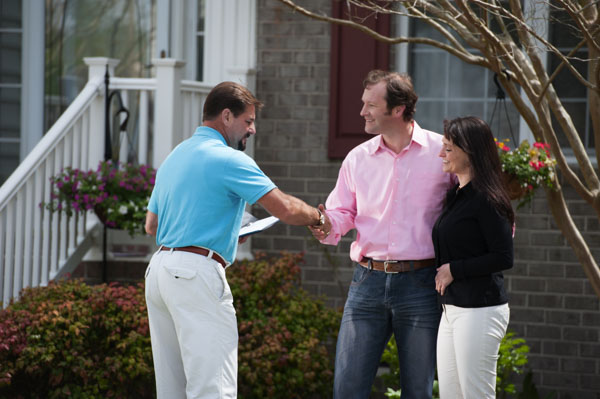 You're more than a roofer—you're a skilled professional with the materials and expertise to protect a homeowner's biggest and most visible investment: their property. That means there's more to successful roof replacement than simply nailing new shingles to the roof if you want to create and maintain happy roofing customers.
These do's and don'ts will help guide you in building customer relationships on the job.
Don't make a mess of the worksite.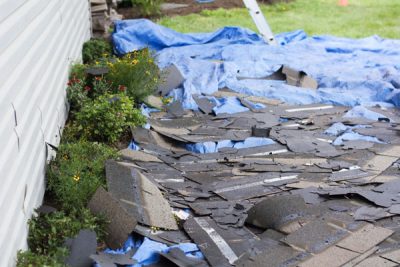 There's no question: roof replacement is inherently messy work. Yet, no homeowner wants their property to look like an old-school junkyard. Debris, like discarded shingles, packaging material, or even a roofer's discarded water bottle, makes a bad impression on the client—and on neighbors who might need a new roof soon. Implement a material management process that ensures job sites are kept as neat and clean as possible before, during, and after the project to maintain happy homeowners.
Do invest in professional-quality tools.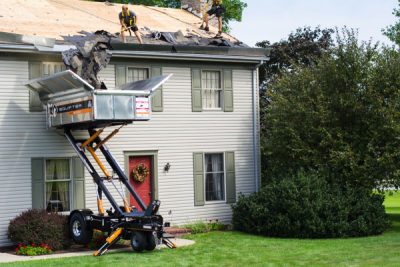 Here at Equipter, we make it our business to understand roofing industry tools and equipment. We created the Equipter RB4000 because we knew a specialized container would help our roofing business complete jobs faster and more efficiently. The RB4000's compact, lightweight aluminum container offers a hydraulic lift that raises the bed up to 12 feet high for simplified material handling that helps finish projects faster and with far less mess, keeping roofers and homeowners happy. It's also self-propelled and incorporates wide tires to protect homeowners' lawns and landscaping beds. Read more about other tools we can't do without in Top 5 Roofing Tools for Getting the Job Done Right.
Do have a system to handle onsite problems.
It's virtually impossible to pull off perfect 24/7, and even the best roofing teams can make mistakes or damage property. Onsite snags can and will happen, so implement a process for handling those situations. Let roofers know what they should do if a customer makes a complaint directly to them. Ensure that foremen and project managers understand how to handle various situations as well, and that they know what to do if the situation requires the attention of the company owner or another higher-up.
Don't keep the homeowner in the dark.
If the job extends past one day, give the homeowner a quick rundown of the work you complete each day and what you plan to do the next. This helps the customer understand that work on their roof is moving forward in a professional way. Likewise, if your crew encounters an unexpected problem, give the homeowner an update on the issue and provide options, if necessary, on how it can be resolved.
Do get your team on board with customer satisfaction.
In any roofing business, keeping homeowners happy is everyone's job, from the office personnel answering phones and emails to the high school kid working his first summer as a roofer. Make excellent customer care a permanent part of your company culture. To gauge the effectiveness of your team from your roofing customers' perspective, consider creating and distributing customer surveys at the end of each job or once a year.
Get in the know with the info, tips, and insights that help you grow your roofing business by visiting Equipter on Facebook.