Customer relationship management (CRM) software is one tool that will help you rock productivity and make better-informed decisions for your roofing company. Ask these nine questions when it's time to invest in a CRM system for your roofing marketing, sales, and productivity.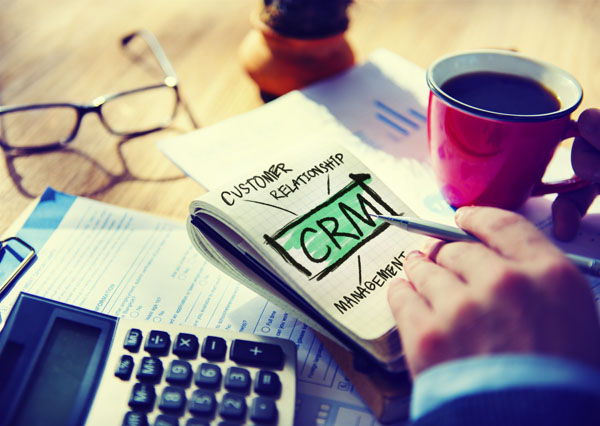 Research suggests new CRM investments can return $8.71 for every $1 spent. Maximize your investment by putting your dollars into a platform that works for you and your employees, your customers, and your bottom line. A few weeks ago, we posted an overview on Which CRM Platform is Right for Your Roofing Business, so if you missed that info you may want to start there and then revisit this article. Once you've established a foundation for what you'll be considering, ask yourself these questions to make the best decision for your roofing contracting business:
Is the CRM platform web-based, or is it software I need to install on my computers?
Many small and mid-sized businesses are moving toward cloud-based services, sometimes called SaaS (software as a service). In essence, SaaS is a software program you rent from a provider. These CRMs operate in the cloud, so you're not stuck with the hassle of downloading, updating, or maintaining the software on your own computers. The downside to SaaS CRM is that if that company's services go down, you may not be able to access the information or processes you need. Most providers, however, are on top of these issues and allow for very little downtime, so your CRM can be up and running again in no time.
Will it integrate with our current processes and software?
From email to accounting, you likely already have business systems in place. Take stock of the systems you currently use in your roofing business, and then check to make sure the CRM will integrate with those.
How many of my employees will use the CRM?
This is important to establish because some CRM companies base their fees, in part, on how many users will access the system. Consider the number of potential users now, but also think about how many you might have in the near future if you're looking to grow your company. Your sales team will definitely need access to help improve your sales process.
Will it deliver the data that helps me make decisions?
Make a list of all the data and reports you may want from the system, from roofing marketing reports to sales forecasts. If it doesn't offer the specific type of report you need, find out if the CRM can be customized to deliver it for you.
What type of training/support is available?
CRM companies may offer 24/7 support, which is ideal if you're a busy roofer and often find yourself working office tasks off-hours. However, other companies may provide CRM support during business hours only.
Will this be easy for me and my team to use?
Use the demo or trial period to play with the CRM. Ask members of your roofing team to try the software as well, and listen to their feedback. A roofing CRM that's regularly hard to navigate is going to dent productivity—and morale. If your team will be using a mobile component, make sure that's simple to use, too.
Does it integrate with social media?
Homeowners increasingly use channels like Facebook and Twitter to connect with roofers and other contracting professionals. Even if you don't leverage social media now, you may want to in the future, so check for integration capabilities.
What will the fees be?
Nothing will sink your day like finding surprise fees! Understand the fee structure thoroughly so you can budget properly. Ask about additional fees that might not be apparent from the CRM's website info.
Do other roofing replacement professionals use this software? What do they think of it?
Ask the CRM's salesperson for examples of other roofers using the software. You may also want to tap roofing colleagues to see which CRMs they've chosen and what they like—or don't like—about their platforms.
Grow your business by working smarter—not harder! Grab more roofing marketing, sales, and productivity tips from Equipter by following the conversation on Facebook or Twitter.