As more jobs spill in when temperatures get warmer, you'll want to make sure you have the right crew members to maintain steady production and a solid reputation. But writing a roofing job description can be a challenge.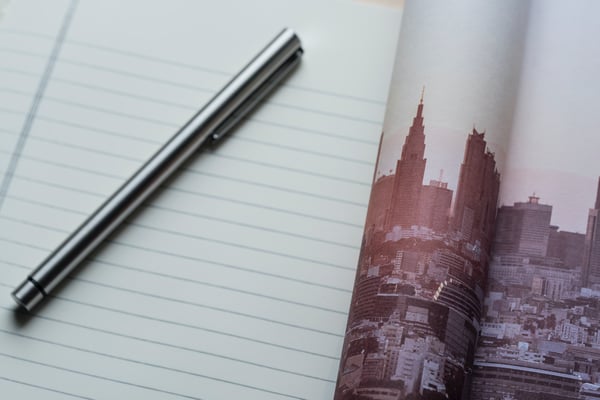 Whether you're starting a roofing business or just looking for another dedicated and driven worker, make sure to include these essentials to build an effective online job description.
Share your history and company culture.
Millennials and members of GenZ place a higher value on company culture and community involvement than previous generations, regardless of what career path they're traveling.

Your roofing job description should include a brief company history and any companies you partner with for community events or annual service projects. In addition, do you host company gatherings like summer barbecues, sports outings, or specific team building activities?
Include your expectations.
Use the job listing to communicate what you expect from new crew members. In the roofing industry, companies can't afford late and lazy workers. In order to preserve your professional reputation, those on your crew need to be presentable, reliable individuals who can be personable with customers if direct communication is necessary.

Be sure to note what types of roofing systems your company installs. Specify whether you're looking for someone with residential and/or commercial roofing experience.
Mention promotion opportunities.
Make note within your roofing job description if there's opportunity for growth within the company. Will your candidate be able to excel, promoting from cleanup crew to roofer to job foreman? Identifying these opportunities will help you land more determined and dedicated crew members. This also subtly shares your expectation for excellence.
List the basics.
Identify preferred skills and requirements to further qualify your candidates. Some common skills and requirements found on roofing job listings include the following:
Balance
Precision
Strength
No fear of heights
Previous experience
Lay out the benefits.
Although on-the-job training is standard among many roofing companies, advanced training and certifications are also available from industry leaders like NRCA and GAF. If your roofing company encourages participation in and even covers the cost of these technical, development, and safety programs, be sure to note that in the job description.
Depending on whether you're looking for an employee or subcontractor, other benefits may include:
Paid time off
Bonuses
Health insurance
Disability insurance
401k match
In addition, do you offer unique equipment like the Equipter RB4000 that helps your crew get jobs done more efficiently? This type of equipment shows you have your workers' best interests at heart, preserving their energy and maintaining safer work environments.
Add a pay range instead of a single hourly rate or salary.
Not all job listings disclose pay, and some provide a range, noting that compensation often depends on experience.
Before adding any numbers to a roofing job description, consider the following:
What you currently pay your crew members
The average local or state pay rate of roofers
The national stats of the roofing industry
According to the US Bureau of Labor Statistics, the median pay for roofers in the US in 2019 was $20.24. If you're not comfortable with that rate, do you provide alternatives like bonuses or complimentary training opportunities?
Don't forget to do your research. The items listed here are just suggestions to help you get started writing an effective roofing job description. Follow us on Facebook for more tips and tricks for enhancing your roofing business.