Want to close more sales? Of course you do! But you can't do that if you're dogged by poor pitching techniques. Reboot your presentation with these effective roofing sales pitch tips to help boost your close ratio.


1. Sell value.
As they say: Sell the sizzle, not the steak. Sure, the homeowner needs a new roof (or gutters or siding), but what he or she really wants is a roofing contractor who will provide quality product and workmanship while protecting the property. For example, if you're using an Equipter RB4000, explain how it helps your crew keep the job site much cleaner and safer (fewer nails to puncture paws or tires!). Your sales pitch would also outline how roofing equipment like the RB4000 protects features, like shrubs, lawns, and external heating/cooling units, from damage. Equipter customers also gain access to the Equipter HUB to make marketing and selling their services even easier.
2. Listen to the homeowner.
This is one of the single most important roofing sales pitch strategies. Careful, active listening will clue you into opportunities to educate the prospect and start building a trusting relationship. For instance, when a prospect expresses concern about a shady roofer who messed up a neighbor's home, use it as an opening to explain what to look for in a professional roofing contractor—then you can differentiate yourself by outlining how your company fits that professional mold.

3. Be prepared to talk financing.
Roofing replacement price tags can knock a roof-sized hole in a homeowner's budget! Alleviate sticker shock (and sharpen your roofing sales presentation) by offering several payment options—even better if you can offer your own financing. Not only does financing make it easier for prospects to say YES, it also helps your roofing business maintain a professional, trustworthy image.
4. Always take pictures during an inspection.
As you inspect the roof and attic, snap pics of any existing damage and potential future trouble spots. Use the photos during your pitch to guide the homeowner into the repair or replacement decision that's right for them.
5. Leverage digital sales tools.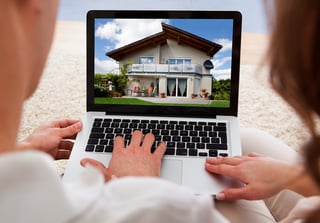 Roofing salespeople don't need pricey tech toys or in-house programmers to take advantage of digital sales tools. Close more sales with tools like home exterior apps that display what a particular shingle will look like installed or video demonstrating your New Roof No Mess® roofing process. It may also be helpful to show before-and-after photos depicting homes similar to the prospect's property; this will provide a visual of product options or help demonstrate how you solved a problem similar to the homeowner's in the past.
6. Offer several product options.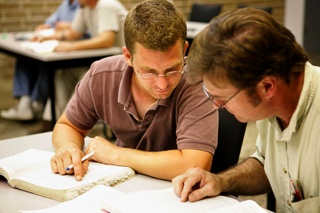 A GAF survey found that 80% of high-volume U.S. roofers show customers at least three shingle options. This empowers the homeowner to make a decision right for them, and it gives you the opportunity to upgrade when it makes sense. As you explain upgrade options, be sure to outline what makes the more expensive products worth the extra money (longer lasting, retains color longer, etc.).
A poor pitch dents your bottom line! Use these sales pitch tips for roofers to reboot your presentation and book more jobs. Check out this post for more roofing sales tips.