It's one thing to wish for a better bottom line—it's another thing to take advantage of efficient tools and tricks to help you get it. When using the right roofing technology tools, you can create a more efficient way of achieving that bigger bottom line—and happier customers.
Here are just five of our favorite roofing technology tools.

Technology can dramatically increase efficiency, but many roofing business owners find it frustrating to deal with half a dozen systems that handle everything from lead tracking to correspondence management. Dataforma solves that problem with its all-in-one business management system for roofers. It streamlines productivity so you can focus on getting the job done. The result is a 360-degree view of your business that lets you make informed decisions about equipment investments, labor, and more. Plus, since Dataforma is a cloud-based service specifically designed for roofing companies, it can scale with your business without slowing you down or forcing you to maintain in-house servers or data storage.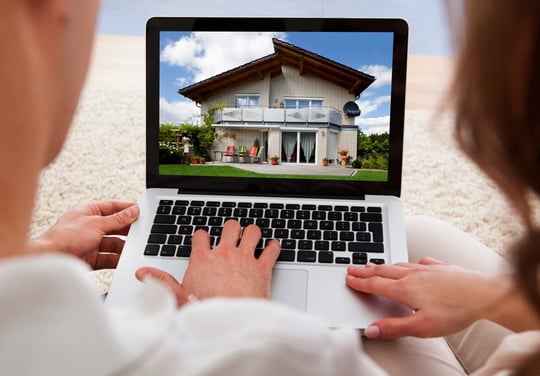 Sometimes a project delay occurs when a homeowner has difficulty making color and style decisions. It can be frustrating from a roofer's perspective, but it's important that the customer feel good about their decision—after all, for them, it's a decision worth a couple thousand dollars.
Enter interactive roofing technology.
Whether your roofing salesperson is guiding the homeowner through the design process, you share it directly with the homeowner, or you use it internally, this virtual tool by GAF takes the guesswork out of home exterior decision making for customers so you can schedule or resume the job more quickly.
Note: The virtual home remodeler tool by GAF is currently not available on mobile devices, but fear not! This is not a disadvantage. Using the tool on a bigger screen helps generate a clearer picture for the homeowner.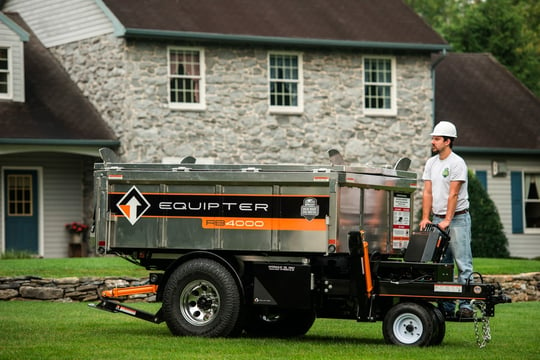 Not all roofing technology tools are digital. The RB4000 is a big tech step-up from the trailer or truck you've been using to handle material and debris. You tow this specialized roofing trailer to the job site and then use its gas-powered engine to drive it nearly anywhere on the property, including right next to the building. With the Equipter roofing trailer, just one member of your roofing crew can:
Extend the container back up to four feet to clear landscaping features like flowerbeds and shrubs.
Raise the container up to 12 feet high, so it sits right off the roofline.
Lower and drive the full container to a nearby truck or dumpster and use the Equipter's hydraulic gate to easily dump the debris.
The result is an often dramatic increase in job site efficiency—one that can reduce labor hours and get roofs installed faster.
While there is absolutely a place in your marketing plan for tried-and-true materials like flyers and advertisements, there's also no question that inbound marketing is important for growing a roofing business. HubSpot streamlines online marketing efforts so you can easily publish and promote content that converts. It incorporates an easy-to-use dashboard that gives you the information you need, when you need it, allowing you to see exactly where your roofing marketing dollars are going.
For more steps to get your marketing in gear with roofing technology, check out 16 unique ways to generate roofing leads.
Formerly known as G Suite by Google, this collection of cloud-based tools makes it simple to collaborate and share information with team members. The Business Edition includes video and voice conferencing, shared calendars, and 30 GB of cloud storage. Use its tools to store and share roof inspection or project photos, hold meetings with offsite crew members, and more.
So, which roofing technology tools will you (or do you) use to boost productivity for your bottom line? Hop over to the Equipter Facebook Page and let us know!