Homeowners are trying to make the best investment for their budget while maintaining their values, and you, as a roofer, can help them. Talking about traditional solar panels vs solar shingles can help them make more informed decisions, regardless of whether or not you offer them.
But why talk about them if you don't offer solar roofing systems?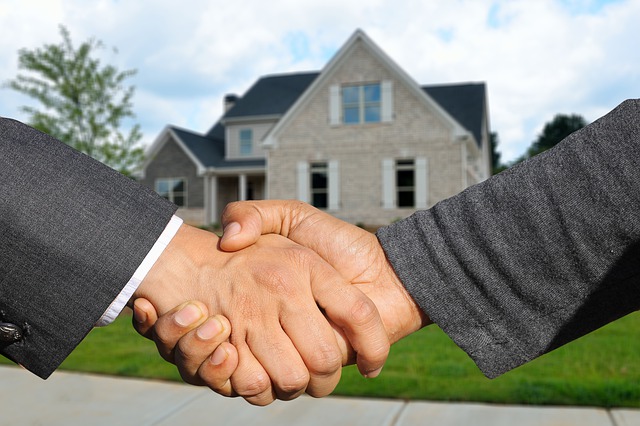 Helping a homeowner make a decision that you're not even a part of builds trust with them, so you're top of mind when they need something that you offer.
With that in mind, we're bringing you some points about solar panels vs solar shingles that'll help you inform homeowners well.
1. Integration
One of the main visual differences between solar panels and solar shingles is their integration. Solar panels are placed on the roof a few inches above the shingles, typically mounted on a rack on specific angles. On the other hand, Solar shingles lay very similarly to standard shingles, serving as shingles and a source of renewable energy in one.
2. Price
Just like with any other type of roofing system, many variables come into play when considering the cost of the project. Take a look at just three variables from a solar perspective below.
Does the roof need to be replaced, or does the homeowner simply want to add solar?
If the whole roof needs to be replaced, an integrated solar roof can be more expensive than installing a new asphalt roof and solar panels.
As of April 18, 2021, according to SolarReviews, a basic 1,700 square foot roof replacement using solar shingles cost around $43,900; whereas, a traditional roof replacement with solar panels installed on top can run approximately $34,250.

While solar shingles would likely be more visually appealing, if the homeowner doesn't need a full roof replacement, solar panels are a much more cost-effective option.
How big is the house?
Naturally, the pricing above will vary depending on the size of the house. A bigger home may increase the price gap between traditional solar panels vs solar shingles.
What's the current market for solar roofing systems?
Solar shingles and solar panels aren't new, but they are becoming more popular. That means pricing for materials exclusively for solar roof installation may fluctuate more in a shorter amount of time. So, the sooner you can start a project after placing the bid, the more likely you'll be able to maintain your current profit margin.
3. Appearance
Integration and appearance go hand-in-hand.
Traditional solar panels are bulkier and typically do not blend in with the aesthetics of the roof. Since solar shingles are both the shingle and solar in one, they create a normal, but more modern, roof when installed.
With a great curb appeal, solar shingles definitely win the game when it comes to appearance.
4. Roof Slope and Orientation
Solar shingles may be more stylish, but they're not always as efficient as traditional solar panels. Why?
While both types of solar roofing systems are designed to capture sunlight and convert it to renewable energy, solar shingles are restricted by the slope of the roof. On the other hand, solar panels can be installed at different angles to maximize the homeowner's ROI.
5. Installation Time
Once the paperwork is through, traditional solar panels don't take long to install. EnergySage says the installation only takes one to three days (excluding the final inspection and connection). If your company works with solar panel installation professionals, be sure to communicate your usual time frame with any potential customer.
While solar shingles provide a sleek, modern look to a home, the installation lead time is usually high, which means solar shingles are not a good option for those who need a new roof right away.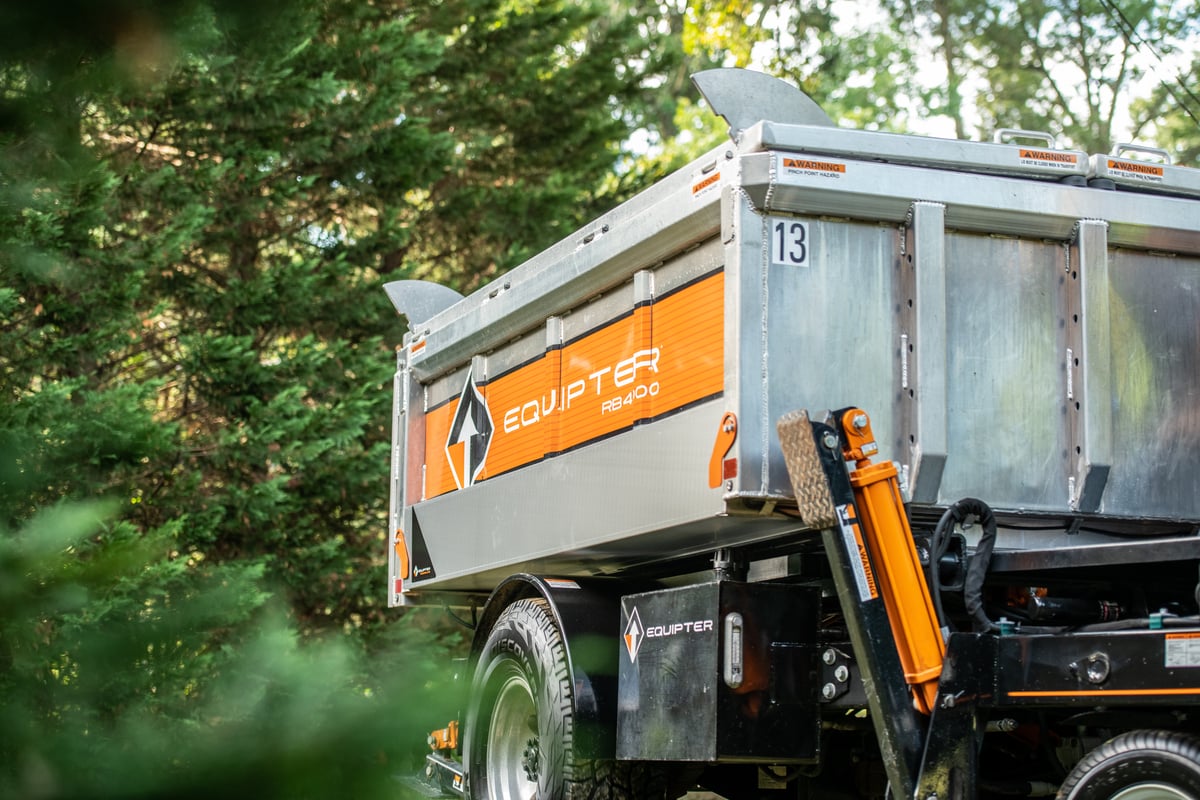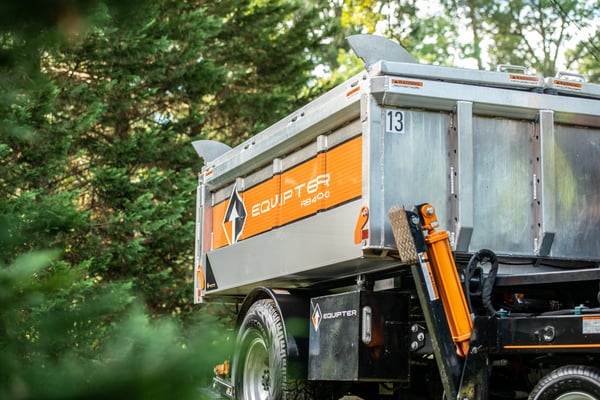 Solar shingle installation times can also vary depending on a crew's overall efficiency and the equipment they use. While it may take some crews over a week, Weddle & Sons uses the innovative Equipter RB4000 lift to shorten their time on the job. Reducing tear-off cleanup time and lifting new materials to the roofline, the Equipter RB4000 has helped roofers across the nation find an efficient reroofing solution.
6. Installers
When talking with homeowners, be honest with them about your experience. If you don't specialize in installing solar panels, consider connecting with those who do. That way, you can confidently sell to homeowners and sub out the solar panel installation after you replace the current roof system. This allows you to expand your services and boost your bottom line.
Some roofing companies that install solar roofs are seeing longer lead times as the demand for solar shingles rises. While there are many traditional solar panel installers, solar shingle roofers are less common. If you're certified to install top-brand solar shingles, be sure to leverage that in the discussion, explaining that it's worth the wait.
7. Value
While both traditional solar panels and solar shingles bring value to a home, which one brings more?
People love new technology. Therefore, it's no surprise that solar shingles are getting a lot of attention. Because of their curb appeal and the fact that they're a new product, solar shingles have the demand needed to likely add more emotional value to a home. And while the price is lower on solar panels, they're not cutting-edge technology and they look bulky on the roof.
On top of the value of visual appeal (or lack thereof), don't forget the energy savings these solar roofing materials bring to the table for homeowners. After all, that's why most people first consider solar in the first place. Your prospects likely did their research before reaching out to you, but it's impressive to show up with resources on the latest federal tax credit and other benefits for residential solar roofing.
When talking with your prospects, be sure to ask what the most important factors are to them when investing in solar roofing. Here are just a few:
Are they looking to increase curb appeal?

Do they need a full roof replacement?

Is their main goal to reduce their energy costs as much as possible?

Are they interested in solar tax credits?
Remember, roofing is more than an occupation. It's an opportunity for you to make a difference in your community. Noting their answers to these questions and more will help you as a professional roofer guide them in the right direction in their battle of solar panels vs solar shingles.
Want to stay up to date with the latest in roofing news? Fill out the short form below to get No Mess News, Equipter's roofing industry newsletter, delivered right to your inbox at the start of every month.