Storm tracker apps can change how you do business. While most provide real-time weather updates, some even integrate with other software to help roofers and restoration professionals maintain extensive records for customers and prospects.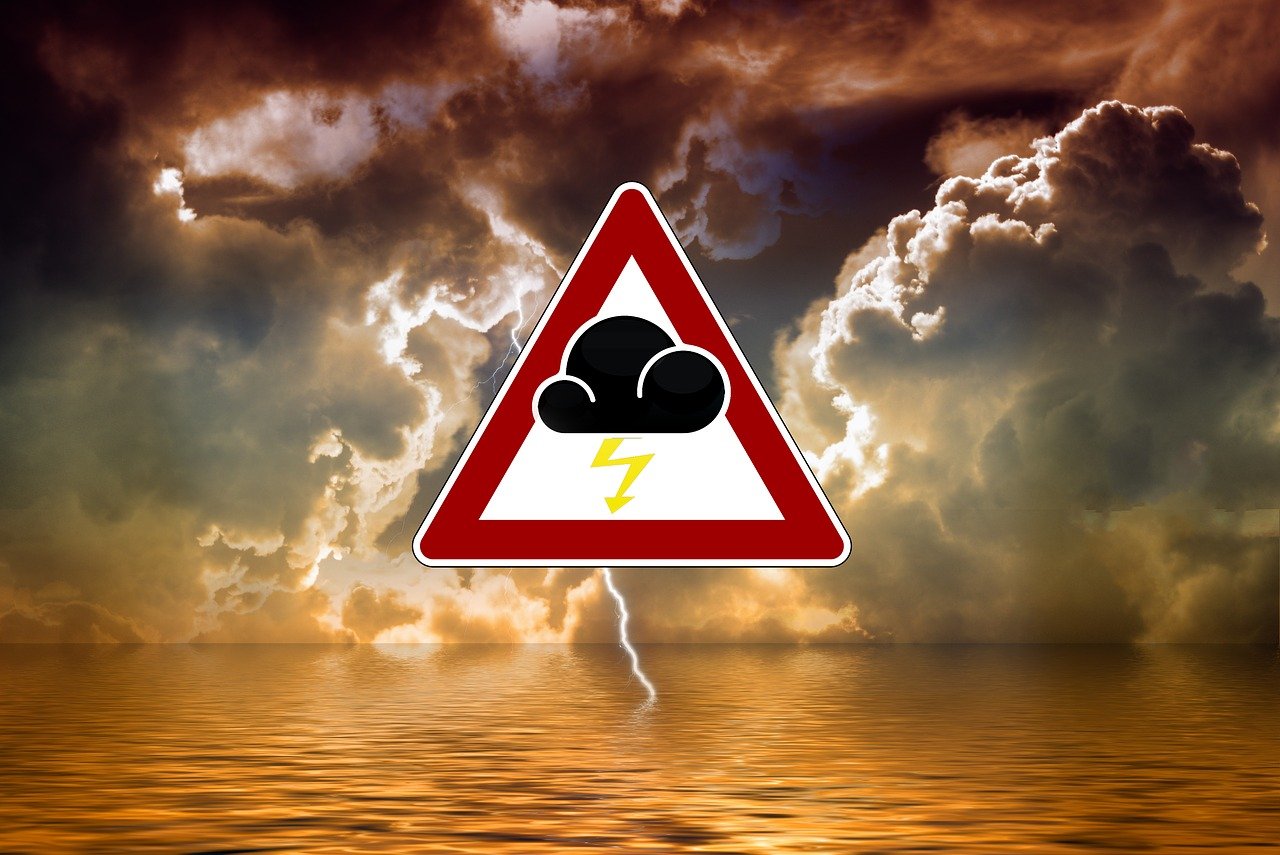 Why Use Storm Tracker Apps?
Storm tracking apps provide visuals of weather patterns. Pocketing these patterns can enhance the way roofers and general contractors get more business.
1. A storm tracker app makes a great marketing tool.
Looking for more enhanced ways to market your roofing or construction business? Storm tracking apps can help you reach the people who need your services the most exactly when they need them.
These types of apps can help you plan an effective social media and digital ad strategy to gain more qualified leads. With Facebook's advanced targeting capabilities, roofers are better able to get in front of homeowners in their work radius before a storm hits. This helps keep your company top of mind when disaster strikes.
When homeowners experience flooded basements, hail damage, or fallen trees, they need professional contractors to help get the job done quickly and efficiently. After the storm hits, consider running ads with images related to storm damage.
Need help with developing Facebook ads for your roofing company? Boostpoint takes the frustration out of building the right target audiences while also providing easy-to-read reports.
Bonus Tip: When marketing your business around a storm, stick to brand/service awareness before it hits. Avoid scaring people into needing your services. While these apps can provide predicted storm paths, they do not guarantee the strength of the storm. Keep in mind, no one knows just how bad a storm will affect an area until it actually hits.
2. Estimate potential revenue.
The severity of a storm or storm season can help estimate how much potential business will be available in your area at a specific time. Not only is this good for creating and implementing marketing campaigns, but it also can help evaluate potential...
Jobs bid
Jobs gained
ROI from ad campaign(s)
Storm tracking apps can indicate what damage is coming and what damage has been done, so you can start planning to estimate for repair and replacement costs associated with that damage.
3. Prioritize customer followups.
Take a look at the predicted damage. Will past customers be hit hard by an upcoming storm? Make sure to follow up with those customers first after the storm. Acknowledge the specific conditions and make note of your customers' concerns.
Reaching out to check on previous customers helps nurture relationships and opens up opportunities for additional work.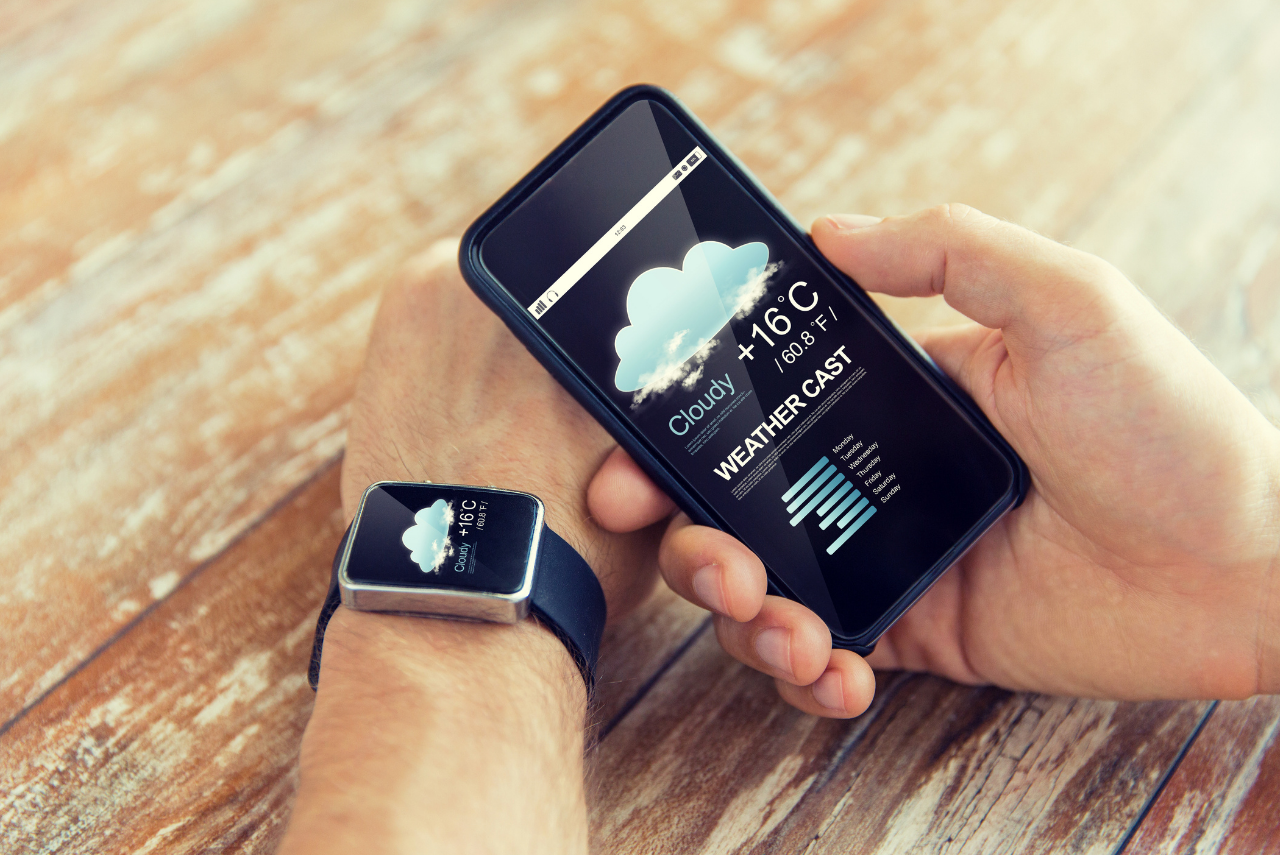 3 Popular Storm Tracker Apps
From tracking your average thunderstorm to hailstorms, tornadoes, and hurricanes, roofers and general contractors should have at least one weather app on their smartphones or tablets.
Take a look at these popular storm tracking apps (in no particular order) and see which app is best for your business.
Company: HailTrace
Price: Free
Devices: Android, Apple (iPhone, iPad)
Great for roofers and restoration professionals, the HailTrace app provides weather damage and hail maps verified by meteorologists. It can also serve as a CRM and integrate with JobNimbus to maximize your overall experience when used for business.
Storm notifications and other tools in this app allow you to monitor when potential and past customers' homes are at risk of hail damage. You can also manage and link tasks to customers, and the iOS version of HailTrace even lets you set task reminders.
Contractors can create an account in less than five minutes on HailTrace's website, then log into the app using their new account info.
Company: The Weather Channel
Price: Free (Premium Paid Options Available)
Devices: Android, Apple (iPhone, iPad, Apple Watch, Apple TV)
Weather & Hurricane Tracker, known as "Weather" in the Apple Store, is one of the most used weather apps across the world. Not only do you get access to a live weather radar, you also get a personalized weather map.
The ability to track hurricanes, tornadoes, and tropical storms through this weather app can come in handy for roofers and general contractors when prepping for post-storm marketing campaigns.
Android's Premium option allows the user up to 96 hours of extended forecast and removes ads for a better overall experience, among other benefits.
Apple's Premium Pro option grants up to 192 hours of extended hourly forecasting and two weeks of detailed forecast. Like the Android version of this app, Apple's Premium Pro also cuts ads.
Company: JRustonApps B.V.
Price: Free
Devices: Android, Apple (iPhone, iPad)
If your business serves coastal areas, this app may be a particularly helpful tool. My Hurricane Tracker sends push notifications on storm formations and weather warnings and provides interactive tracking maps. It also allows you to track individual hurricanes and their wind speeds, so you can gauge where the damage will occur and predict its impact on your current and potential customers. Need to look ahead? Check out the forecast for up to five days in advance.
An additionally fun feature: Historic records for storms dating as far back as 1851 let you see long-term patterns and trends in your area!
Bonus: Your Local News Station
Your local news providers often have their own storm tracking apps. It may be useful to take advantage of these free apps in addition to more disaster-specific apps, as they may provide deeper insight into the weather for your business's location and/or service area.
Keep Up with the Latest Roofing News and Trends.
We at Equipter aim to provide roofers and general contractors with the latest in industry equipment, tools, and trends. Our monthly newsletter is just one way we make this happen.
Sign up below to receive No Mess News, Equipter's monthly newsletter for roofers.