Why should a homeowner choose you to repair or replace their roof?
That's the bottom line question if you want to build a successful roofing company. And the answer lies in marketing. But if you haven't focused on marketing before or you're opening a new roof replacement company, it can be a challenge to know where to start.
Use these resources to build and grow a marketing plan that earns customers, nurtures trust, and generates referrals.

General Marketing Tips & Insights
Roofing is a tough business. If you want to be successful and provide for yourself, your family, and your employees, you already understand you need to do more than slap some shingles on a roof. You need to provide a quality product—and you need to convince homeowners that you're the best provider of the product.
Flying by the seat of your pants isn't an efficient way to handle marketing. In fact, without a solid plan, you'll likely end up wasting time, losing money, and sending customers to the competition.
The good news is you don't need a degree in marketing to build your business. By learning more about how to market a roofing company, you can develop a strategy that establishes you as the go-to for roof replacement in your target market.
Resources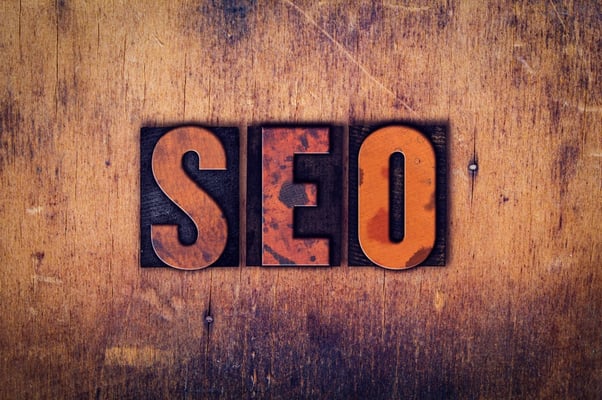 Website & Local SEO
Think of your roofing company's website as its home base online. Whether it's a simple site that features only your location and services or a fully fleshed out lead generation tool, it must look professional and convey why your company is the best choice in a sea of roofers.
According to marketing stats compiled by HubSpot:
Local mobile searches grew over 900% in just two years (Think with Google, 2019).
46% of shoppers surveyed typically confirm a business's inventory online before heading to the store's physical location (Think with Google, 2019).
60% of smartphone users have directly contacted businesses via search results (e.g., click to call) (Think with Google, 2019).
The website is also your home base for the search engine optimization tactics that lead prospects to you when they're searching for a roofing contractor online. Common SEO success tactics include using relevant local keywords as well as regularly updating the website. In fact, a roofing blog on your site is a smart way to regularly update the website so search engines are more likely to notice you.
Resources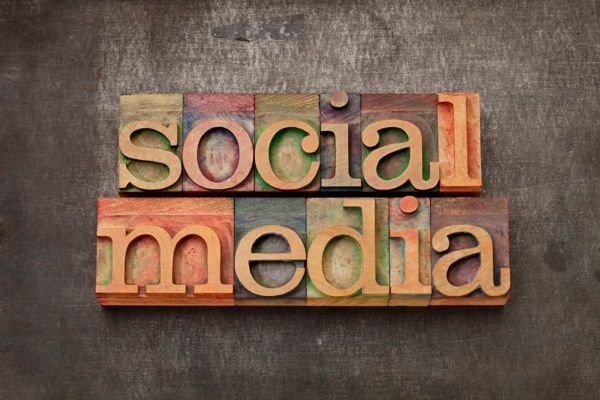 Social Media
From Facebook to Yelp and everything in between, social sites has become a permanent part of how customers interact with companies—and how they share their views on how that company treats customers.
If you want to stay competitive, you can no longer ignore the impact of social platforms. Tools like Sprout Social or Hootsuite can help you manage multiple social media accounts from a single dashboard.
Resources
Home Show Marketing
Home shows are an important marketing tool for many roofers, particularly in markets saturated with contractors. The shows provide the opportunity to connect with homeowners directly, but, more than that, they provide a chance to build valuable leads.
The key to making a home show profitable is to go into it with a solid strategy, one that's developed well before the doors open. It also involves having a plan for leveraging the leads you collect—and that's an area where many contractors don't follow through well enough. The simple act of following up with prospects who visited your booth could be enough to make you stand apart from other roofing companies.
Resources
Professional-Grade Equipment
It can be easy to forget that when you're learning how to market a roofing company, your employees act like brand ambassadors on the job site—and so does your roofing equipment. Tools and equipment that help you maintain a cleaner job site and reduce the potential for property damage lead to highly satisfied customers who are more likely to refer your business to family, friends, and neighbors.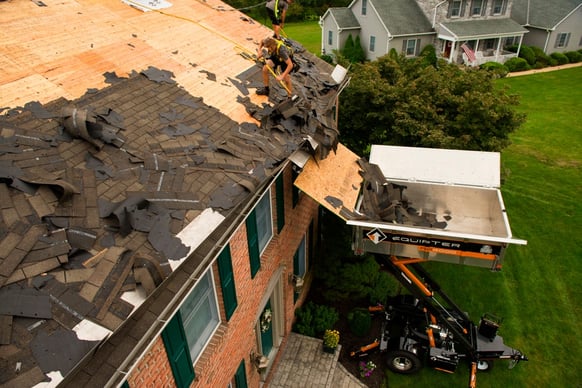 The Equipter RB4000 lift and the even more compact Equipter RB2000 lift are designed to do precisely that. These self-propelled containers can be raised up to 12 feet high, so crews can place the container directly off the roof. Deposit old shingles, nails, and packaging materials directly into the Equipter lift, and lower it when it's full. The RB4000 and RB2000 lifts eliminate the need to drop debris onto ground tarps, making for a cleaner, safer job site and faster job completion.
Renting this top-of-the-line roofing equipment is easy, and first-time renters can receive a manufacturer's rental rebate of up to $75 by submitting their receipt to Equipter.
Resources
Want more tips and tricks for growing your roofing company? Sign up below for No Mess News, Equipter's monthly newsletter for roofers, and get the latest delivered straight to your inbox.