When you install a product that lasts 15 years or longer, you absolutely need a solid plan for generating referrals. It's not enough to hope that the homeowner will suggest your services to a family member, friend, or neighbor. Rather, you need a targeted strategy that helps you get roofing referrals to keep the production schedule full. Learn pro tips for generating referrals for your roofing replacement business.

1. Consider starting a roofing referrals program.
Give homeowners a tangible reason to refer your roof replacement business to friends, family, and even coworkers by offering a referral reward program. There are plenty of options for structuring this type of program:
Offer gift cards to local or chain restaurants
Make a donation in the homeowner's name to a specified charity
Offer a significant discount off a future service, like gutter cleaning or window replacement
Enter all referring homeowners into a drawing to win a larger prize, like a tablet or a family pack of amusement park tickets
No matter how you structure the roofing referral program, make sure the guidelines clearly define how and when the gift or prize will be awarded.

2. Use professional-quality equipment.
One way to thrill customers so they're more likely to make referrals is to invest in high-quality equipment. The Equipter RB4000 roofing trailer makes your crews more efficient so jobs wrap up more quickly—and the less time you spend on a customer's roof, the happier they will be. This specialized roofing trailer also significantly minimizes the mess and property damage that often come with a conventional debris removal process. Your crews simply drop old shingles, nails, and other debris directly into the raised container rather than tossing them onto the ground. Less mess + less damage = happier customers.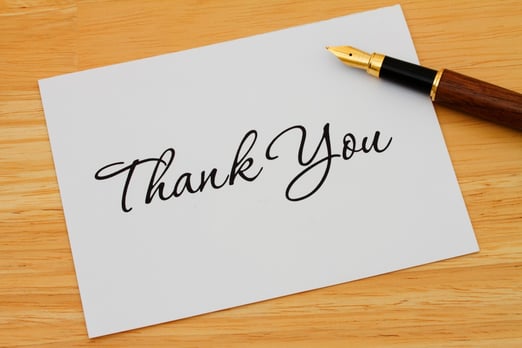 3. Send "thank you" notes after each job is completed.
If you're not quite comfortable with a formal roofing referral program, this option is a nice compromise. After each job is completed, send the homeowner a handwritten "thank you" note along with a small gift. The gift doesn't need to be pricey; it can be a gift card to a local ice cream shop or maybe a reusable water bottle branded with your roofing company's name.
When you show genuine appreciation with a gift that asks for nothing in return, you reinforce the idea that you manage a professional roofing company focused on customer satisfaction—and that makes it easier to get more roofing referrals.
4. Ask customers to post online reviews.
Online reviews can be as valuable as face-to-face referrals, especially when you consider these local business consumer survey results:
84% of consumers trust online reviews as much as a personal referral

90% read fewer than 10 reviews to get an impression of a business

73% say that reviews older than 3 months are no longer relevant
Create a steady stream of current reviews by asking homeowners to leave unbiased reviews and ratings on Facebook, Yelp, Angie's List, or other sites popular in your area. If you send a "thank you" email to each customer after the job is done, make it simple for them to leave reviews by adding links in the message that lead directly to your company's pages on review sites.
From making a killer impression during the sales stage to installing the last shingle, the entire roofing process can make or break your chance of landing more referrals for your roofing company. Developing and implementing these tips to get referrals can further enhance your customer relationships, too. Keep an eye on our blog for more insight to help you and your team work smarter, not harder.
Still looking to develop your business? Check out How to Start a Roofing Business now.