If you're looking to become a water restoration pro, you need top-of-the-line equipment to do your best work. The right equipment, combined with excellent customer service and efficient job completion, will help you outperform your competition.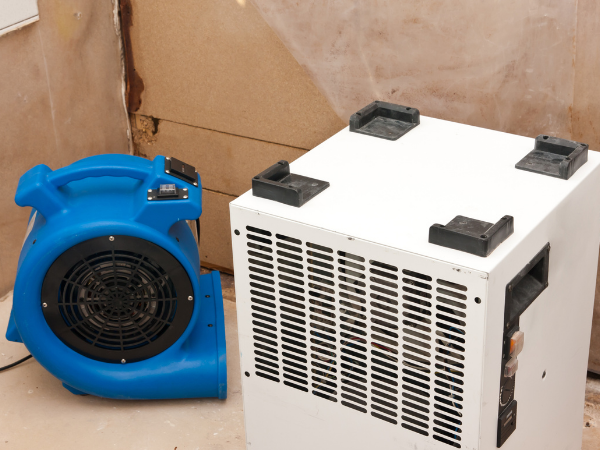 Here are several must-have pieces of water damage restoration equipment you need in your toolbox for a successful start.
LGR Dehumidifier
Standard dehumidifiers used for damp basements aren't as effective for conquering water damage. As a professional restoration contractor, you need a more powerful, commercial LGR dehumidifier.
What is an LGR dehumidifier?
LGR stands for low-grain refrigerant. Although the way it dehumidifies is similar to a standard dehumidifier, it is more powerful and works in a broader temperature range.
There are several highly rated LGR dehumidifier companies, such as Phoenix and Dri-Eaz, that you should check out to find what you need. Some newer dehumidifiers even have bluetooth technology that allows for data tracking and other high-tech functionality.
Air Mover
Also known as air blowers, air movers work alongside dehumidifiers to quickly dry parts of a home like drywall, flooring, and carpet.
In extreme instances, drywall may need to be removed in order to dry the wall frame. Other times, holes may simply need to be cut into it to get airflow from the air mover into that area. Flooring and carpet can also sometimes be dried from the top down, or the top layers may need to be removed for the subfloor to be dried with an air mover. In any of these scenarios, it's important to have an air mover to complete the drying process.
There are several things to keep in mind when looking at which type of air mover you want.
If you want to be able to fit all your equipment into a truck that doesn't have lots of extra space, consider investing in stackable equipment. Also, make sure you can daisy chain the air movers you purchase in case you're working somewhere that has limited access to electricity.
There are two main types of air blowers. Axial air blowers are used to dry materials like flooring from the top down. Centrifugal air movers are used when guiding air to specific areas, like under cabinets or behind drywall, because they can change the direction of the air they're blowing.
If you're wondering which air blowers would be the best for your company, check out Top Window Fan's favorites!
Air Purifier
Air purifiers, also known as air scrubbers, play an important part in major jobs that include a lot of dust or mold. In addition, where there's category 3, or black water, damage, air purifiers are necessary to help remove the bacteria and harmful elements the water left in the affected areas.
BlueDri and Dri-Eaz both have high reviews for their air scrubbers.
Moisture Detector
Moisture detectors are small handheld devices that identify water damage around drywall, flooring, trim, and other surfaces. They can also detect the severity of the damage.
They're handy when you first inspect at a job to determine where to focus your water removal efforts and then at the end of a job to make sure all the moisture is gone.
There are several types of moisture detectors used in the water damage restoration industry. Pinless moisture meters feature electromagnetic sensors to determine the location of the moisture causing structural damage. These types of detectors also tell how much moisture there is. They have a flat surface and are most effective for measuring moisture on the surface of materials.
Other moisture detectors have pins that can be stuck into a material to determine whether there's moisture under its surface.
Some moisture detectors have both features in one. Purchasing a moisture detector that does both may be the most efficient choice for your business. It also reduces the number of tools taking up space in your restoration tool arsenal.
There are multiple moisture detector brands to choose from, including those by the highly rated brands Protimeter and Tavool. Make sure to check out the pros and cons of their moisture meters to ensure it's the right fit for you.
For more moisture detector suggestions, visit The Architect's Guide's post that talks about more options.
Self-Propelled Dump Containers
Whether you're new to the industry or looking to improve efficiency on the job, as a restoration pro, you need a solid debris management plan. Self-propelled dump containers are the most helpful equipment for removing water damaged materials from the job site. They are also useful in lifting your dehumidifiers and other drying equipment to first floor windows or the second story.
Equipter RB4000
The Equipter RB4000 has a 12 ft lift and a 4,000 lb capacity. Simply throw your debris into its container until it's reached its capacity, drive it to an onsite dump, and use its hydraulic tailgate to dump. If you're working on the second floor of a condo building or retirement community, the RB4000 is easy to lift to an access point like a window or balcony.
From there, you can lift your other water damage restoration equipment to where it's needed. Your crew no longer needs to worry about hauling heavy equipment up or down the stairs. Click the button below to watch the RB4000 in action.
Equipter RB2500
The Equipter RB2500 is a smaller version of the RB4000, allowing it to squeeze into even tighter spaces. This makes it ideal when an access point is in a small backyard. The RB2500 has a 7 ft hydraulic lift and hauls up to 2,500 lbs of broken drywall and other water damaged materials.
Equipter RB2000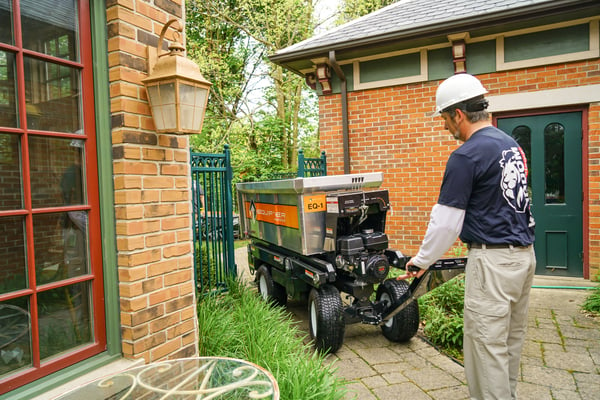 The Equipter RB2000 is the littlest brother of the Equipter family and can haul up to 1,500 lbs of debris or materials. Being less than 3 ft wide, the RB2000 can drive through gates, into alleyways, and in open air buildings for quick debris removal. Like the RB2500, it can also lift 7 ft high.
This article is meant to help kickstart your new restoration business. Be sure to do your research when choosing the right water damage restoration equipment your company needs to thrive and enjoy seeing your water damage restoration company grow.