In the HVAC industry, every job is unique. But it's impossible to avoid the heavy lifting and maneuvering that the HVAC industry brings. That's why we created a more compact mobile crane, the CR8400.
In an interview with John Beckett, C.E.O. of Beckett Corporation and author of Loving Monday: Succeeding in Business Without Selling Your Soul, he said regarding the mobile crane series CR8000 at the recent AHR Expo, "As you think of using it in the HVAC industry, it seems like there's a terrific fit."
It's Self-Propelled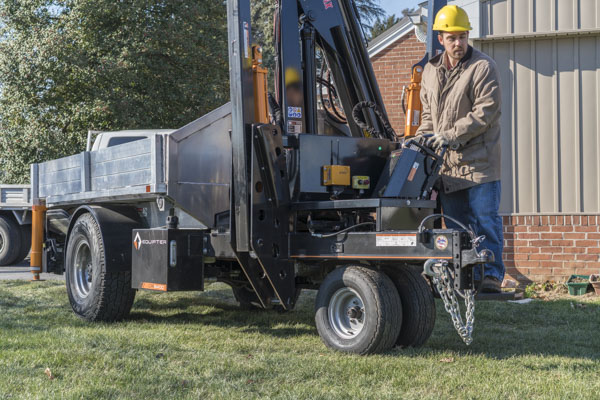 Our crane isn't like other cranes that you need to pull and twist to position just right—it's self propelled! Because the CR8400 is self-propelled, it allows users to get into those tight compact spaces, make precise movements, and drive it around the job site all day. Built to drive on lawns, this compact crane can be maneuvered around your customer's lawn without damaging their ground and landscaping.
It's Towable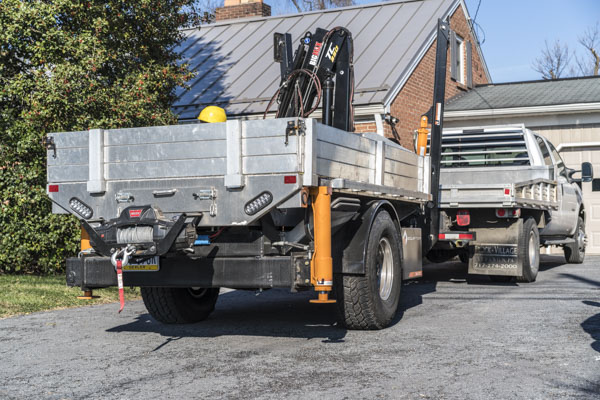 With the CR8400 and our revolutionizing engagement and disengagement axle system, you are able to easily hook up and tow the crane right to the job site. Simply drive the crane to your truck, align the ball hitch, and lift the wheels with our innovative hydraulic wheel lift.
Minimize You Labor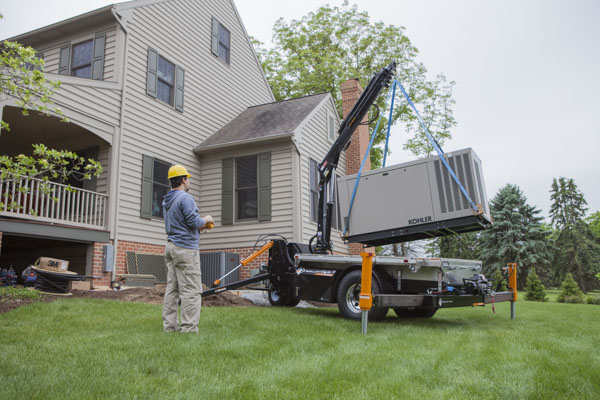 Save time, minimize manual labor, be at the top of your competition, and boost your overall sales. With the CR8400, you have the ability to lift and lower your HVAC units and fit them in tight, compact spaces. Our hydraulic crane is the perfect fit for nearly any residential HVAC job. Not too big, not too small. Now you can tackle those jobs that require multiple employees all by yourself—no more lifting heavy units. With Equipter's standard crane, you can now lift up to 4,500 lbs. (minimum reach) and up to 23 ft (minimum weight capacity).
With the Equipter CR8400 hydraulic crane, you can stand back and watch the work happen. You don't have to work harder. You don't have to stress over how to get your HVAC units in tight spaces and set them just so. We know that every job is unique, and we're here to meet your needs. If you need something different than what our standard CR8400 crane has to offer, don't worry. We'll gladly rise to the challenge and create a unique crane that meets the specific needs of your business.