Fun facts can be used for more than entertainment at a family gathering. If strategically tied into a sales pitch, random roofing facts can improve a company's credibility.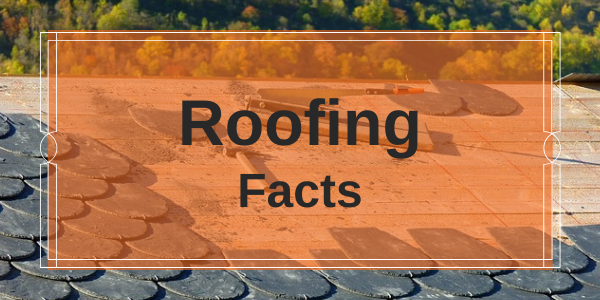 Whether it's time to develop a new sales pitch or revisit your current strategy, consider talking with your customers about these handy roofing facts.
1. Asphalt shingles are not always the best choice for residential roofing.
Although asphalt shingles are the most common type of shingle for houses in the United States, they're not ideal for all homes. They're often the more financially savvy option, but costs associated with damage from inclement weather add up quickly.
With tons of shingle types to choose from, it's important that your customers know their best options. Sharing the types of shingles that would be most effective on a customer's home during the sales process shows you're looking out for their family's best interests. You're also helping them manage their long-term budget.
2. Metal roofs are eco-friendly.
Another fun roofing fact to share is that metal roofs are eco-friendly. They're the most sustainable roofing solutions available, lasting significantly longer than your average asphalt shingles. Metal roofs are typically 100% recyclable, as well. If an environmentally conscious homeowner does need to reroof, he can rest assured his old shingles will be repurposed and not tossed into the dark abyss of a landfill.
Types of metal roofing include:
Aluminum

Copper

Steel

Tin

Zinc
Be sure as the professional you only present the option(s) best suited for the house's location. Aluminum and zinc shingles won't corrode from saltwater, making them effective options on coastal homes.
Copper and tin shingles have low melting points, so it's wise to avoid using these types of metal shingles in hotter environments or those subject to wildfires. With their high melting points and choices of galvanized, galvalume, and weathering steel, steel metal shingles are more appropriate for use in high-temperature locations.
3. Wood shake roofs increase homeowners insurance premiums.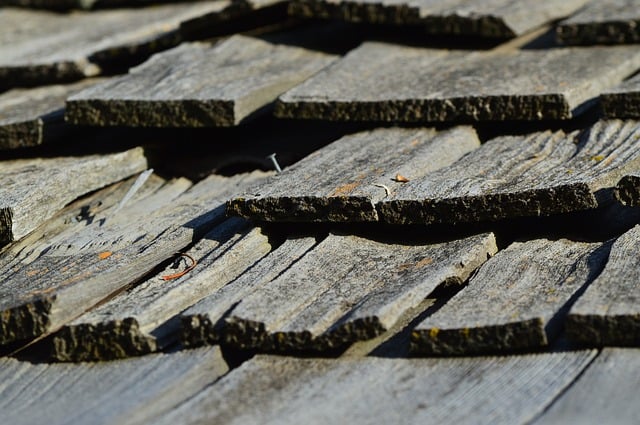 Roofs with wood shakes (commonly cedar shakes) may add a cozy cottage-like feel to a home, but they've also been known to rake up the premiums of homeowners insurance. Cedar shakes are one of the riskiest types of shingles and the most difficult to maintain. Excessive exposure to direct sunlight can damage the shingles, leading to consistent repairs not only for the shingles but for the tar paper underneath as well.
In short, wood shake shingles are an expensive investment and can be a long-term hassle.
4. Flat roofs are not perfectly flat.
Flat roofs are more common on commercial structures but still appear on some residential buildings. Regardless of what type of buildings they're on, flat roofs are not flat. They appear to be and are easy to maneuver, but that's only because their slope is less than 10 degrees. A flat roof has a slight slope—usually along the edges—for an effective drainage system to prevent water buildup. Leaks are not uncommon in buildings with flat roofs due to problems with drainage, which means these roofs should be inspected more frequently.
They may seem ideal for rooftop gardens and slightly angled solar panels, but flat roofs are more expensive to insure. So if your customer is considering a flat roof for solar panels, be sure to share that the money they may save in electric will just be reinvested into a higher premium on their homeowners insurance policy.
5. Homeowners can inspect their own roofs.
One excellent way to build credibility with homeowners is to teach them how to perform a basic roof inspection. You likely provide professional inspections for free with an estimate. Use this time to show them the ins and outs of a basic roof inspection. A few roof inspection tips to share with the homeowner:
Use caution getting onto and walking across any roof (

when possible, leave that to the professionals!

)

How often you recommend inspecting a residential roof (

ideally late fall and/or early spring

)

How to spot signs of roof leaks (

water stains, severely weather-damaged shingles, sags in the roof, high electric bills

)
Make homeowners feel more in control of their homes, and your name will be top of mind when they need advice or service.
BONUS ROOFING FACT: The Equipter RB4000 increases production by an average of 25 percent.
Getting the job done quickly for the homeowner without sacrificing quality is priority for many roofing companies. Completing the job ahead of schedule while preserving quality performance creates happy customers and a higher referral rate.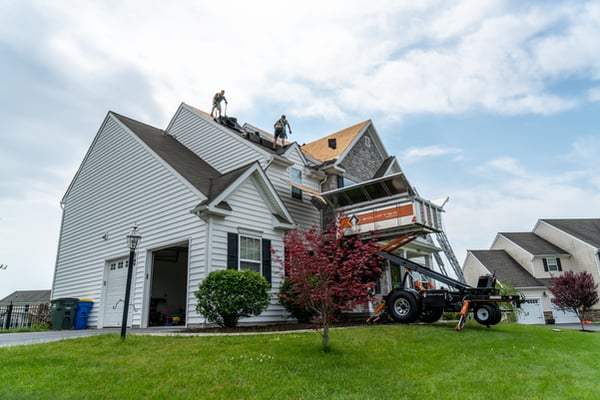 One way to increase streamline job site workflow is to invest in the RB4000, the self-propelled dump container that lifts materials up to 12 feet and doubles as a portable dumpster. According to a customer survey, the RB4000 has increased on-the-job productivity by 25 percent. This allows your roofing crew to focus on production instead of cleanup. Click below to start building your Equipter RB4000 today.
Adding these roofing facts can really raise your sales game. Take professionalism one step further by adding the innovative RB4000 to your roofing equipment and watch your company grow.