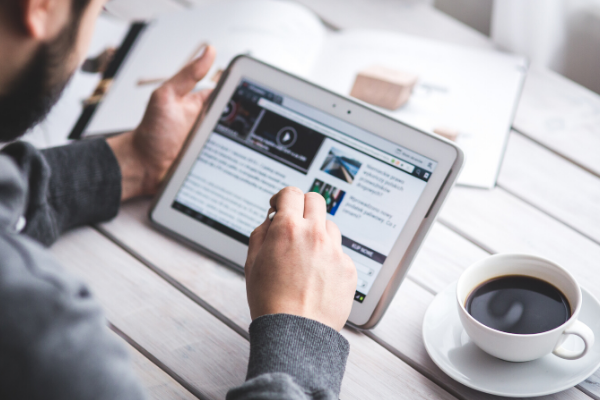 As a roofer, you have a lot of details to manage—the square of shingles needed to complete the job, job expenses, and roof replacement estimates. Thanks to technology, messy and disorganized folders and files are things of the past.
From capabilities on smartphones to iPads, more and more industry professionals are relying on roofing apps to impress homeowners, provide more accurate estimates, track job progress, and manage their customer base.
After some intense research, we've put together a list of some of the best roofing apps available.
Devices: iPad, iPhone, Android, web
Price: Free, in-app purchases
Pitch Gauge is one of the best roofing apps on the market. This app not only saves you time by finding the area of a roof, but it also determines the pitch of the roof without you having to get out a level or measuring tape. In addition to finding the measurements of a roof, this app offers other features for managing your roofing business.
Just a few features included in Pitch Gauge:
Roof measurement calculator - decrease the headache and increase efficiency in your roofing job calculations
Camera pitch finder - no need to haul levels up on the roof
Schedule - manage appointments with homeowners, material suppliers, and more
Track leads - keep all your customers and prospects in one place
Share contacts - ideal for quickly providing other team members with customer contact info
DropBox, Google Drove, and DocSign integrations - share files with others who may not use Pitch Gauge
Touch ID or face ID login - your info is secure in the event your device is misplaced
Pitch Gauge even has an in-app Tutorials section that helps users navigate all its features to get the most out of the app.
Devices: iPads, iPhones, tablets, Android phones
Price: $129 for up to 3 devices per month (11% discount on annual subscription)
iRoofing uses satellite and Clearoof images to determine the measurements of a roof, letting you spend more time with your customer and less taking and recording measurements. It can also integrate drone and blueprint measurements.
Listed below are several more cool things included in this app:
Estimator - breaks down calculations in easy-to-read estimates for your customer
Digital catalog - features brochures, photos, and specs of major manufacturers' products
Digital pitchbook - display your certifications, branded photos, video testimonials, and more for your customer
Roof visualizer - share pictures with your customer of their choice of roofing simulated onto an image of their home
Customer database - helps manage all your roofing jobs on the go
In-app material ordering - choose your distributor and order exactly what you need for the next job in just a few clicks
Pitch finding tools - exclusive to Apple devices
iRoofing also offers unlimited training and support to help you streamline efficiency and boost your professionalism.
Devices: iPhone, iPad, Android devices
Price: Free, in-app purchases
EagleView has been a leader in aerial imagery to give you the information you need to calculate your roofing costs. Their app provides accurate measurements and other tools to increase productivity for roofers and construction workers alike.
A few features of the EagleView app include:
3D aerial property image - gauge the quality and size of a roof while calculating the number of obstacles like skylights
Automated quoting - save materials preferences for fast and easy bid automation
Reporting - order and access your reports directly from your device
EagleView's Waste Calculation feature estimates the percentage and square footage of waste produced from each job. This feature is excellent for determining what size dump trailer you'll need. To ensure you don't leave ruts or damage your customers' landscaping, consider investing in the Equipter RB4000. This lightweight, self-propelled dump container also streamlines job site efficiency by cutting cleanup time.
Devices: iPhone, iPad, Android phone and tablet, web (not compatible with Amazon Fire tablet)
Price: 14-day free trial; Monthly, Starter, Pro, and Enterprise plans at per-user rates
Like EagleView, the RoofSnap app uses aerial images to improve your efficiency as a roofing estimator. Get fast roof measurements and develop estimates within the app itself.
Here are a few handy features included in this roofing app:
Aerial, drone, and blueprint measurements - get accurate roof measurements from every angle
Roofing estimates - eliminate headaches from managing hours of calculations into broken down estimates for customers
In-app material orders - save time by ordering what you need in just a few clicks
Pitch finding tools - exclusive to Apple devices
The best roofing apps have more than just calculators. With such advanced technology, roofing companies are utilizing these apps from project start to finish. Used in conjunction with high-tech roofing software, these can drastically increase your company's efficiency and productivity.
Would you like to know about more tools roofers love to use on the job? Check out the Top 5 Roofing Tools and Equipment that our Facebook followers recommend.