Content! Content! Content! As valuable as quality work and referrals are, content marketing can get a construction company in front of an even broader audience in need of its services.
But what does quality, engaging content look like for your construction business marketing?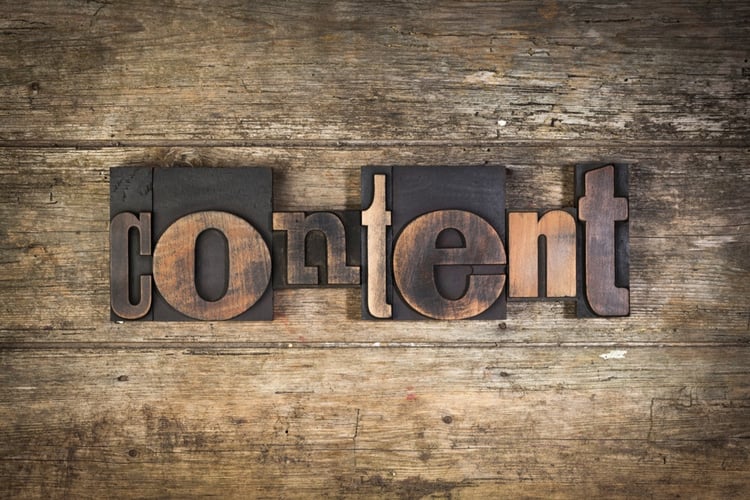 Blogs
Blogging has become a standard when it comes to digital marketing for construction companies and beyond. Not only does it educate prospects and help them make buying decisions, it also boosts organic SEO so it's easier for prospects to find your website.
However, writing engaging blog posts for contractor marketing is about so much more than plunking down a bunch of words in a blog template. Blog content that engages does the following and more:
Speaks in a conversational tone (i.e., uses the same language you would use during a face-to-face conversation with that person in your target audience).
Provides information that solves a pain point or educates the reader.
Uses catchy, compelling headlines (test headlines with CoSchedule's free Headline Analyzer).
But not all content marketing for construction companies focuses on blogging.
Case Studies
If you're targeting commercial clients, like project managers or facilities managers, case studies are ideal for showcasing how you solve clients' problems. Case studies don't need to be super in-depth. Generally, an effective case study includes three parts:
The client's problem
The solution you provided
The results that benefited the client
In many situations, each of the three sections only needs to be a few sentences or perhaps a paragraph in length. In addition, try to include hard facts that demonstrate the results, such as: Our process improved job site efficiency, saving the client X dollars, which allowed them to come in under budget.
Guides
Help your prospect solve problems and make better-informed decisions by sharing information-rich guides. Depending on your target market, a few sample titles might include:
10 Questions You Must Ask Before Hiring a Storm Restoration Contractor
Guide to Filing an Insurance Claim for Storm Damage
7 Common Problems that Slow Down Commercial Building Renovations
Use guides for lead generation by making them downloadable in exchange for information, like name and email address. Keep lead gen effective by asking for as little information as possible—the more you ask for, the less likely they are to fill out your download form.
Images
Show—don't tell. There's a reason this adage is heard so often in marketing circles. Pictures convey valuable info to potential customers, from how professional your team appears to how clean you maintain your job sites.
Use images to dress up posts on social media platforms, like Facebook or LinkedIn. Social media posts featuring images have been proven to perform better than plain text posts. According to HubSpot, Facebook posts that incorporate images receive 2.3 times higher engagement. Images add professional polish to blog entries, case studies, and other marketing collateral.
You have plenty of options for DIY-ing marketing images for your construction company. Between smartphones and editing apps, you can create your own high quality images to share. To take images to the next level, use a platform like Canva, an easy-to-use graphics tool that even non-designers can dive into. (Canva offers free and paid subscriptions.)
Another option is to use digital photos from free or paid sites. While free is always good for the bottom line, you're likely to find much higher quality using paid photo websites—and that can be worth the investment if it helps differentiate your company as more professional than the competition.
If your budget allows, consider hiring a photographer to follow a crew around on a construction site on a well-lit day. Images of your own crew in action and buildings you've worked on speak volumes over stock photography and offer a look into the quality service your construction company is committed to provide.
Videos
With video becoming an increasingly important part of the consumer experience, video is a savvy way to connect with homeowners or decision makers. Videos might detail a process, like using construction equipment such as the Equipter RB3000 trailer—a self-propelled container that dramatically streamlines material and debris management—or feature projects by using time-lapse to show their progress over time.
But where should you use these captivating marketing materials for your construction company? Video content is perfect for sharing and promoting over social platforms like Facebook to get your business noticed by the right audience. Incorporating videos into blog posts is an effective way to provide more intriguing content--not everyone will take the time to read your blog posts, but if they can watch a brief video, they're likely to stick around your site longer. Just be sure to add a short overview of the video so your viewers know what to expect before they hit play.
When done well, content marketing for construction companies is a modern tactic for turning prospects into customers. For more insight on marketing your contracting company, keep a close watch on the Equipter blog and follow us on Facebook today.