Marketing a growing contracting business can be a challenge, especially when your entire marketing staff is a Team of One. Whether you wear the contractor marketing hat or it's worn by, say, the office manager, you want to maximize time and skills while reducing frustration.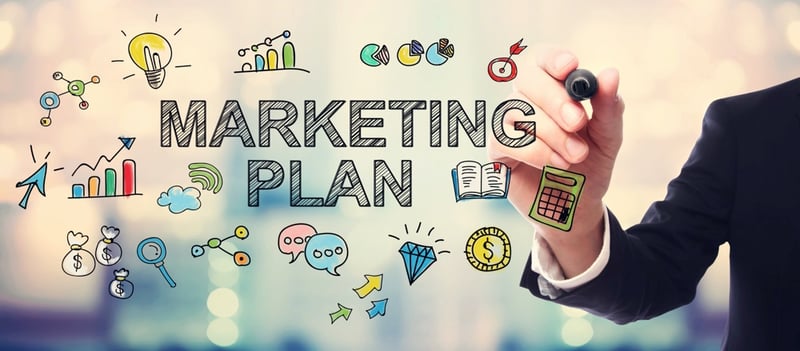 One option is to hire a marketing agency. Now, there are lots of good agencies out there, but you may not have the budget to keep one on retainer.
Even if you don't have a big budget yet, that doesn't mean you're alone in marketing the business you work so hard to build. Consider the one or two marketing tasks that regularly give your Team of One a headache, then outsource them to a marketing professional with the skills to tackle that task for you.
1. Social Media Assistant or Manager
Automated tools, like Hootsuite and Buffer, make it simple to streamline marketing on social channels. But sometimes you need a bit more hands-on help to wrangle everything social media marketing entails, from planning to responding to monitoring.
A freelance social media pro will take some of those tasks off your plate. Whether you need help for 2 hours a week or 20, it's critical to be very specific about outlining responsibilities and expectations for a social media role.
Who will plan content in advance to make sure events, seasonal content, and promos don't get missed?

Do you want to approve each post before it goes live?

Who will respond to comments left on brand posts and pages?

Will you or they monitor and delete derogatory or abusive comments?

Will they be responsible for providing you with analytics (likes, engagement, click-through rates, etc.)?
2. Digital Ad Manager
Digital advertising on Facebook and Instagram is a different animal than organic social posts. And, if you haven't worked much with digital ads before, there's definitely a steeper learning curve.
Apps like Boostpoint, an Equipter partner company, make it easier than ever for home services contractors to target, create, publish, and analyze Facebook and Instagram advertising.
But DIY-ing digital ads can still be a pretty big to-do on your list. That's where the value of an ad manager comes in. A professional ad manager takes the time to identify the right audiences, and then show them the right ad content at the right time. They can also provide context for analytics, helping you make better informed decisions (For example, Facebook just adjusted this algorithm, which is skewing this specific data this quarter.)
Boostpoint Co-Founder Sam Beiler has worked with contractors for more than 10 years. That experience allows the Boostpoint team to expertly manage contractor marketing on digital channels. To learn more about its ad management option, contact 717-455-7125 or start an online chat with the team at Boostpoint.
3. Graphic Designer
From optimizing images for Instagram to designing a door hanger, engaging visual content can be tough to churn out regularly, even when you have a natural eye for design.
Freelance graphic designers already have the tech tools and design experience to create polished marketing for your contracting business, saving you time and, often, frustration.
Another design help option, especially for a one-off project like a logo refresh, is a site like 99designs, where you can hire a designer directly or hold a contest that provides you with several logo options.
4. Content Writer
Content is the foundation for marketing a contracting business, whether you're creating a brochure, writing blog entries, or sending monthly emails. It takes time to develop and write content, and that's time you may not have. Freelance writers can be invaluable team members for creating and honing marketing messages that resonate with homeowners.
Where to find freelance marketing help for your contracting business
What type of freelance professional will take the most frustrating marketing task off your plate? Whether your life will be made easier by a social media assistant or a content writer, here's where to find them:
Check out freelance job sites like Upwork

Ask business colleagues for referrals

Check out the directories of local coworking spaces

Search LinkedIn
You might also like:
Sell Roofs Like a Pro with These 5 Tips from Equipter
Used Equipter RB4000 Buyer's Guide from Equipter