You're a pro at getting lawns green—but designing landscape ads is a whole different bag of fertilizer. The good news is you don't need to have a graphic design degree to create effective advertising for your landscape company. Check out these six easy tips for designing landscaping ads.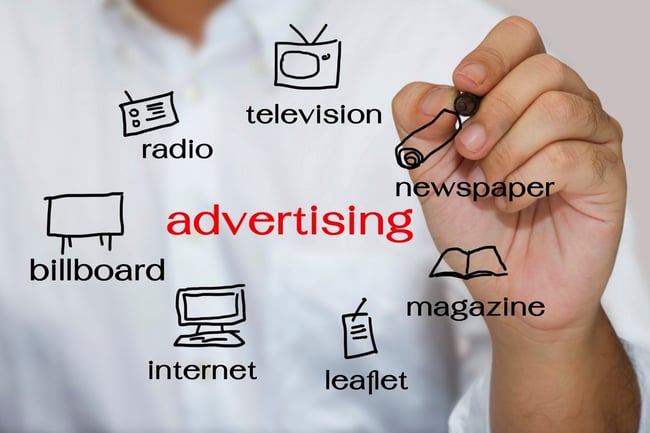 1. Remember to include basic contact information.
We know, it sounds simple. But you've likely seen an advertisement that lacked some vital bit of information, like a website URL or phone number. When you're designing ads for your landscaping business, always make sure they provide what the customer needs to contact you and take the next step. If the ad is digital, test the link to your website or landing page before setting the ad live.
2. Highlight your competitive advantage.
It's critical to convey why the homeowner should hire you to handle their landscape and not that other landscaping business or even the high school kid next door. For example, you might highlight that you use the Equipter RB3000 to complete jobs faster and keep your customers' properties cleaner. Or you might showcase a particular expertise in your landscaping ads, like installing and maintaining water features.
3. Make sure the message fits the medium.
You may have advertising copy that worked great on that newspaper home show insert, but it's likely not as suitable for, say, a yard sign. Depending on the size of that insert ad, you may have had plenty of room to showcase photos or a list of benefits. Trying to shove those elements onto a yard sign just won't work. Instead, a yard sign should stay focused on your business name, contact info, and a clever tag line that differentiates you from competitors.
4. Pay attention to ideal image sizes for digital landscaping ads.
The image size that shows best on Facebook isn't necessarily the same size that works on Pinterest. Take a second to bookmark Hubspot's Ultimate Cheat Sheet for Social Media Photo and Image Sizes so you can size images to display properly. If you're using paid advertising on a social media site, check that site's advertising guidelines for specifics on what's required to get your landscaping ads approved.
5. Avoid super-fancy fonts like the plague.
As unique as the font design world might be, those fancy designs usually aren't wise advertising choices. The wrong font can make your landscape ads tough to read, meaning it's less likely prospects will read that message you're paying to show them. Creative Bloq shares a guide to effective Google fonts for print, web, and mobile to consider when developing your landscape ad strategy.
6. Don't hide your call to action.
A strong call to action (CTA) is the bridge that moves your prospect to the next step in the buyer's journey. It makes no sense to spend resources to design and publish a landscaping ad only to hide the CTA where the prospect will never see it. Use a box, button, bold-faced font, or other method to ensure it stands out.
Looking for more ways to land customers for your landscaping business? Check out these eight ideas and follow Equipter on Facebook.