Cutting corners can sometimes be okay if you're choosing paper stock for the next neighborhood mailer. But when it's time for roofing safety? Not so much.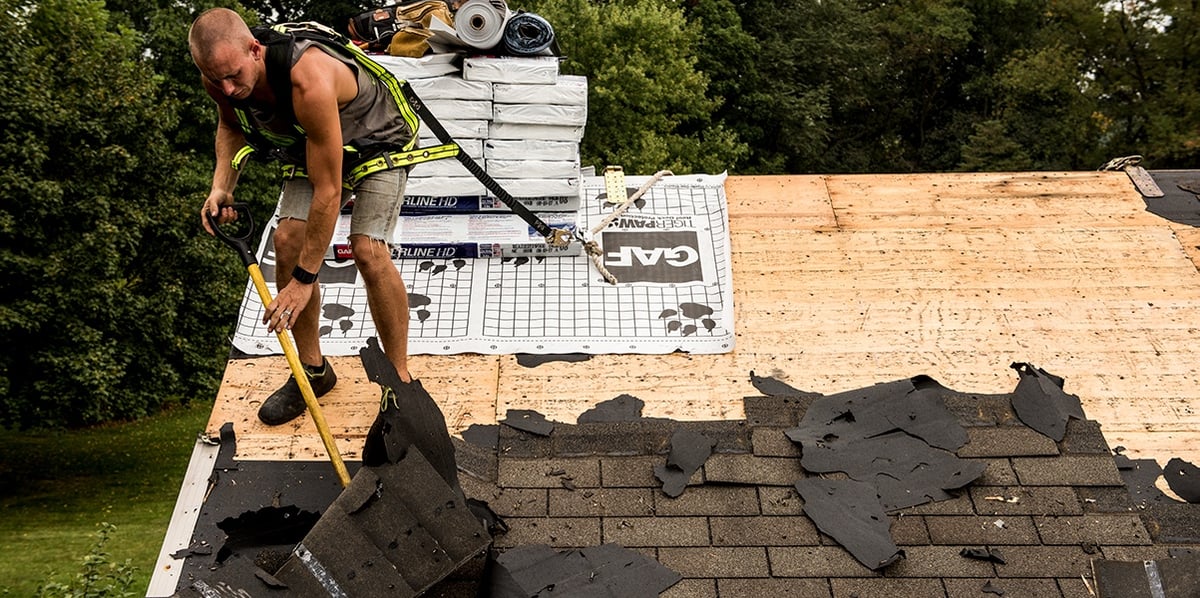 Skimping on safety is dangerous and costly—not just for you, but for employees or subcontractors, too. Use this guide to find the resources you need to keep roofers safe on the job.
The Cost of Ignoring Roofing Safety
Unsafe work sites are bad for your crews, reputation, and bottom line. At best, it sets the stage for injuries that have physical and financial impacts on workers and damage your productivity.
At worst, a roofer doesn't go home. In 2016 alone, 477 deaths were caused by falls and being struck by an object.
Bungling job site safety is also expensive, with costs ranging from lost productivity to higher workers' compensation premiums.
OSHA fines add bigtime additional costs, too. Penalties run as much as $12,471 per violation. The NRCA recently reported that one roofer was assessed nearly $400,000 in fines for safety violations stretching back years.
Training & Education for Roofers
Keep everyone safe and compliant with regular training. Check out this round-up of roofing safety education resources:
For tips on how to implement formal training at your roofing business, see 7 Steps to Create an Effective Workplace Safety Training Program.
Roofing Safety Equipment
From safety net systems to personal fall arrest systems (PFAS), you'll find plenty of options for reducing on-the-job injuries, particularly fall hazards.
But other roofing equipment, like the Equipter RB4000 lift, can provide additional risk reduction that supports the other safety measures you use.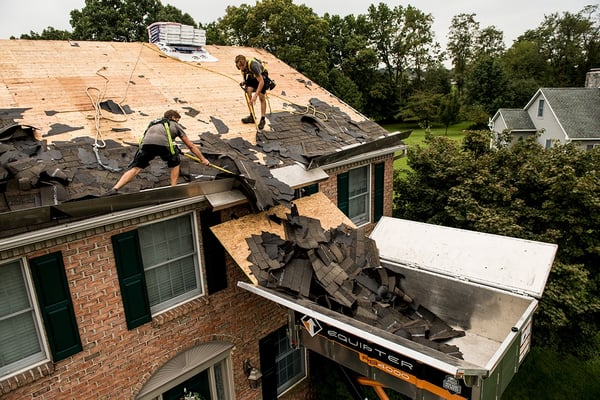 The Equipter lift features a 13-hp engine that allows you to drive and position the container virtually anywhere on the job site, including next to the building.
Once in place, use its 12-foot hydraulic lift to raise tools and shingles to roof level. Then roofers can deposit tar paper, shingles, and other debris directly into the raised unit. Lower the container to the ground when full and drive it to a trailer, truck, or dumpster for disposal.
The innovative design, developed by roofers, improves job site safety because it:
Eliminates the need to carry shingles and tools up a ladder.

Eliminates the need to manually toss debris to tarps, dumpsters, or trailers on the ground.

Reduces the risk of injury from falling debris.

Lowers the risk of injuries caused by fatigue and twisting/turning/lifting motions.
Roofing Safety Initiatives
See the sites below for more information, including resources like tip sheets and participation ideas:
Safety for roofers should never be an afterthought. Build a culture that ensures workers have the roofing equipment and resources they need to stay safe on your worksites.