Referrals are as good as a golden ticket to the chocolate factory if you're in the renovation contracting business. But it's not enough to just hope that happy customers will spread the word. Build a more robust business with these do's and don'ts for getting home renovation referrals.

Do invest in renovation equipment that helps you work smarter.
Homeowners love contractors with processes that get the job done quickly, cleanly, and effectively. Equipment like the Equipter RB4000 raisable, drivable container or the CR8400 compact mobile crane streamline work, keep job sites cleaner, and reduce the risk of property damage. These are just three factors homeowners notice and appreciate.
Don't forget to ask for referrals.
Wishing you had referrals doesn't make it so. Just like you, customers lead busy lives. Sometimes they need a nudge to send family, friends, or neighbors your way. Whether you implement a formal referral program or simply print a referral request on invoices and other materials, make "the ask" a regular part of how you do business.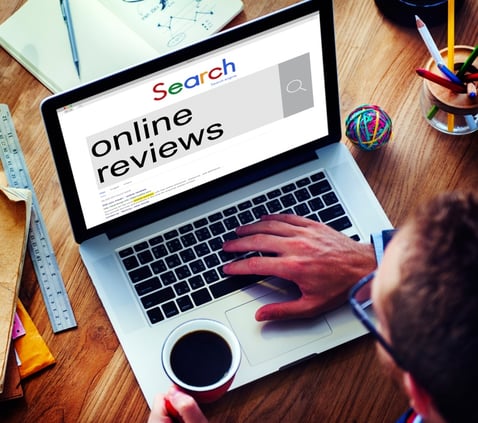 Do ask for online reviews, too.
Consumers increasingly turn to reviews on sites from Facebook to Yelp to Angie's List when it's time to renovate their homes. Ask for client reviews as a regular part of routine project wrap-up. Consider including links on emails that connect to your renovation company's profile on relevant review websites to make it easier for happy customers to leave you glowing reviews.
Don't forget to work the neighborhood.
Yes, working nearby properties when you're on a job is direct selling, but it's also a way to generate referrals. As neighbors, they're in good position to observe how your crew is handling the job site efficiently and professionally. Better yet, they may be hearing about your quality work directly from your client. Even if the neighbors aren't ready for renovation work, they may be more likely to refer you to others, so make the most of going around the neighborhood with door hangers or brochures.
Do offer freebies during or after the project is done.
Another way to stay top-of-mind and deliver referral-encouraging service is to deliver value-boosting freebies. Perhaps you can offer a free upgrade on decorative shutter hardware. Maybe deliver value several months after a project is completed by offering free touch-up work, such as taking care of chipped paint.
Don't forget to say "thank you."
From fruit baskets to restaurant gift cards, a gesture of gratitude can go a long way toward helping your renovation contracting business stay sticky in the homeowner's mind. Boost the callback factor by giving branded items, like a travel mug with your logo.
Actively working on earning home renovation referrals is a wise way to generate business in an increasingly competitive environment. Put these do's and don'ts to work for you as you continue to improve your company's marketing strategy.