Wondering how to turn more leads into sales for your roofing company? You're not alone. It's a challenge many businesses face, but it's also one that many continue to overcome. We trust that by applying the right principles, you will too.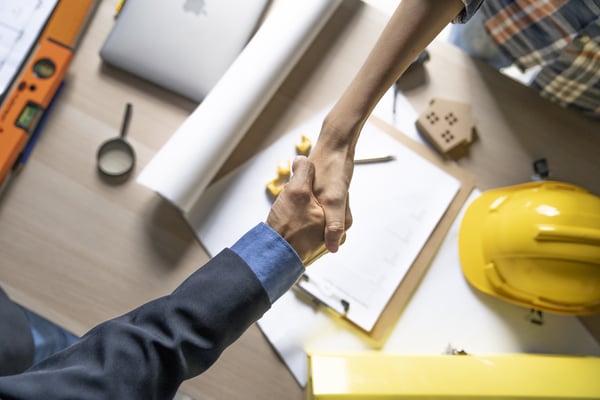 In this article, we're bringing you some ideas to help increase roofing sales for your residential or commercial roofing business.
Share customer testimonials.
When developing a strategy for turning leads into sales, leverage customer testimonials to your advantage.
There are several methods to get engaging customer stories in front of your potential leads. Developing materials like quality videos, case study brochures, and customer stories on your website is a powerful way to share your successes and boost your leads-to-sales ratio.
Get creative with platforms you use to share customer testimonials. Consider the following:
Email campaigns
Social media
Direct mail
Something as simple as leaving a case study with a new lead after a sales pitch or posting a video on Facebook can go a long way. Leverage customer testimonials to build social credibility and, in turn, increase roofing sales.
Offer advice on your roofing blog.
Homeowners hope all their roof may need is a quick repair. Your blog is the perfect place to post helpful tips and tricks to combat common problems homeowners and property managers face with their roofs.
Need some ideas to get your roofing blog started? Here are a few blog topics:
How to identify leaks
Ways to protect a roof from winter storm damage
How to know when to hire a roofing contractor
For more blog topic ideas, check out this article!
Not only will writing blog posts educate homeowners and property managers or get them to follow your calls to action, but it will also help increase your website's SEO rankings. This means more website traffic, which equals more leads, which brings you the opportunity to get more customers.
Bonus Blogging Tip: Include calls to action in your blog posts that prompt readers to request a free roof inspection–perfect upsell opportunity!
Use your tools and equipment in your marketing and sales pitch.
We subconsciously make decisions to avoid pain. When roofing prospects recognize you'll save them as many headaches as possible, they're more likely to choose you over other roofing contractors.
Let your leads know how your equipment will benefit them in the roofing process, alleviating their concerns and giving them the peace of mind that you as the contractor respect their properties. Whether you do this in marketing or during a sales pitch, make sure it's a part of your selling process.
Both roofers and customers love the Equipter RB4000. This self-propelled dump trailer lifts up to 12 feet to the roof where debris can be shoved directly into its container. It can then be driven to an onsite dumpster where the debris can be dumped.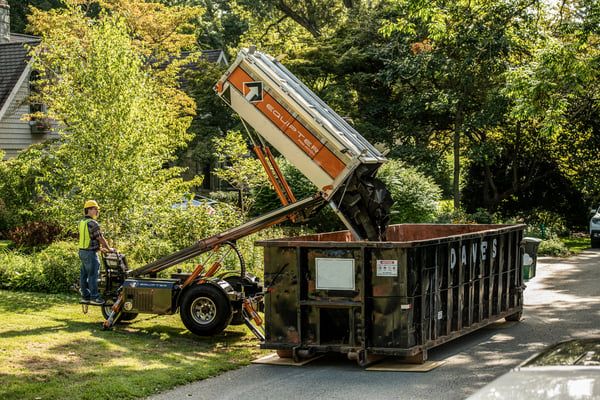 Roofers love the RB4000 for its efficiency and how it helps them close and complete more jobs. Customers love it because they no longer need to worry about stray nails littering their yards after the jobs are done or flowers being crushed by falling debris. And, because it's lightweight and has extra-wide tires, the RB4000 won't damage their lawns.
Psychology has always played a role in the marketing and sales processes. Playing to your strengths by sharing customer stories and roof maintenance tips on your blog as well as how you utilize high-tech tools and equipment builds credibility and trust among leads in the residential and commercial roofing industry. Implement these three simple tips to increase your roofing sales.
Do you have another method for maintaining a high leads-to-sales ratio? Share it with us on the Equipter Facebook page today.