Are you considering buying your roofing leads from a company because you need a fast solution to fill your pipeline? Have you ever considered that purchasing a list may not be the best long-term investment for your company?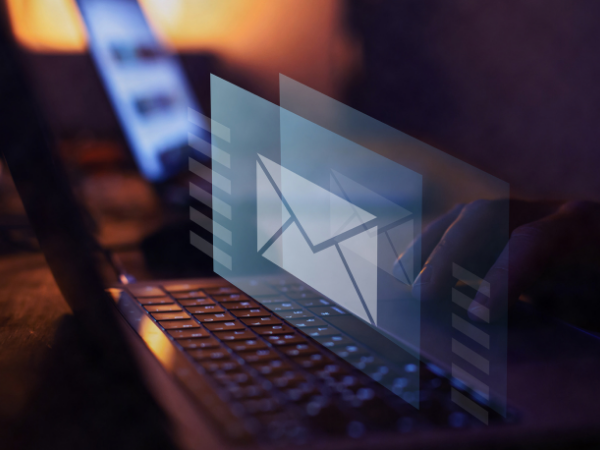 There are several reasons why.
Why not buy roofing leads?
Purchased roofing leads can turn out to be cold leads, a fake list, or homeowners who simply aren't interested in your company. Before you break out the big bucks for what might be pages and pages of unqualified leads, make sure you consider all your opportunities to first generate leads organically.
1. Outdated lists cripple your credibility.
Pretend you're a roofer from Texas, and you've purchased roofing leads for your company because you were in a pinch. Then you sent an eblast to these new leads and get a response from a confused homeowner in Pennsylvania. Turns out they were looking for a new roof two years ago right before they sold their house in Austin and moved out east. That's a highly outdated lead.
It's easy to remove one, two, or even seven contacts from your CRM. But when you're dealing with hundreds or thousands of new roofing leads, cleaning your system will take precious time you could otherwise spend on production.
And how will these unqualified leads view your company?
They may delete the email without thinking twice. They could report it as spam, which if done too often can increase your likelihood of landing in everyone's spam folder. You can only hope they hit "Unsubscribe," otherwise these dead ends could start leaving all sorts of negative feedback on your socials and across the web.
If you're looking to win your customers through relationship and trust, buying a roofing leads list is NOT going to do it.
2. A solid roofing marketing strategy brings in more qualified leads.
How many roofing contractors in your area bought the same roofing leads list before you?
If you get the same list that 10 other contractors purchased before you, you're much less likely to establish a good connection with those on the list because they've already been contacted by the other roofing companies.
One of the best ways for you to actually get qualified leads is to establish a good foundation with your own marketing efforts, and get the good, qualified leads yourself. This approach may take more time, but it builds trust between you and your lead. It brings potential customers into the customer journey because they've interacted or shown interest in your company.
Generate more qualified roofing leads.
If you shouldn't buy them, how on earth can you get your own leads? Try improving your roofing company's marketing strategy to generate much more up-to-date and qualified roofing leads.
Try social media marketing.
Social media marketing is one of the key marketing tools today. If your company does not have social media profiles or is not taking advantage of branding opportunities on platforms like Facebook and Instagram, you're missing out.
Create an account and make sure your company information is all correct. Include important information, especially your phone number and website, so users can find out what you're all about.
Once you create your account, be sure to stay active! Post photos of jobs, both in progress and completed. Don't forget to include the Equipter RB4000 in your photos and advertising, so homeowners can see the unique experience you provide. Don't have an Equipter RB4000? Learn more about the self-propelled dump trailer here.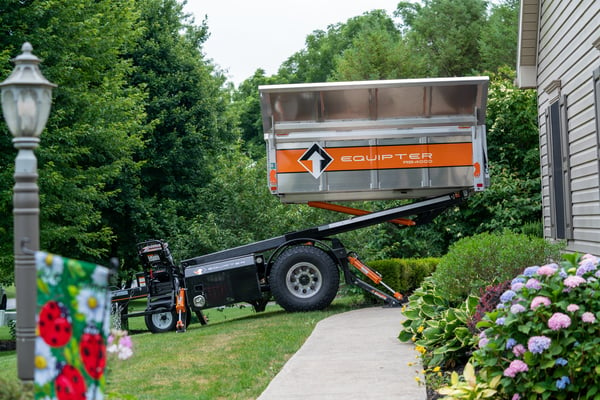 Social media helps build potential customers' confidence in your company. They can see what you do, how you do it, and what your customers are saying about your work.
Note: If you're interested in getting into Facebook and Instagram advertising, Boostpoint is an excellent resource for streamlining ad development and monitoring.
Start a customer referral program.
A customer referral program is a great way to get your customers to talk about your company. Make sure you tell them what your incentives are for referring another customer.
Not sure what to offer? Here are a few ideas:
A discount on your customer's next gutter cleaning or window replacement if their referral becomes a customer
A gift basket with branded shirts, locally sourced goodies, or your favorite freshly roasted coffee
A gift card to a local restaurant or movie theater to encourage family time
Coffee is our go-to here at Equipter. Not only do we brew it fresh every morning at the office, we love to give our exclusive Hardworker Roast as gifts. It's a symbol of our company culture–keeping people caffeinated and motivated to work smarter.
A referral program is an organic lead generation program that often gets you the leads that are truly interested in the services you offer. Be sure to consider your culture and your customers' interests when starting your program.
Forget about buying roofing leads. Your company is capable of earning more qualified prospects, and these suggestions are just the start to generating more personalized leads who actually trust your company.
How do you generate your leads? Share with Equipter and our followers on Facebook!