Whether you're just starting your own water damage restoration business or you've been running a family company for years, a good marketing strategy is essential for your business. It gets your name and brand in front of potential customers who, in turn, help your business grow.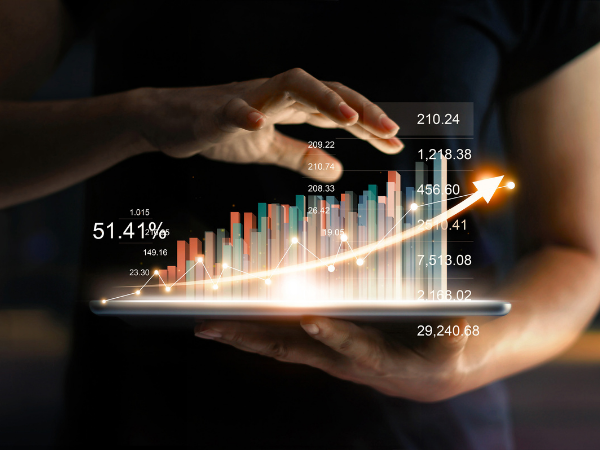 Not sure how to get started? There are so many options nowadays, from traditional tactics to digital methods.
How do you market a restoration company?
Social media, online ads, and an informative website are important for today's consumers, as many of them spend a lot of time online. They give consumers quick access to information about what your company does and where you're located.
Traditional marketing methods, such as postcards, promo gifts, and events, offer a more personal touch and help build trust when marketing to people who need to fix water damage. They should not be left behind simply because of increased use of technology.
4 Water damage marketing tips
Wondering which traditional marketing strategies will work well for your water damage restoration business? Here are a few ideas to help you start brainstorming.
1. Create a unique logo.
Create a logo to help your brand and company name shine. Aim to make it relevant to your industry while uniquely tying it to your company to create a distinct image. Most importantly, make sure it's not packed with too much information and clashing colors. A well-designed logo communicates a clear and simple message.
Consistently incorporating your logo on most marketing materials makes your company easier to recognize, keeping you top of mind when homeowners need your help. On top of increasing brand awareness, tying your restoration company's logo into your print and digital marketing assets helps to build and maintain a professional image for your business.
Not sure where to begin when creating a logo?
If you have any graphic designer friends, connecting with them may be the perfect place to start. They're familiar with who you are as a person and can most likely relate to your company's values. You may be more comfortable brainstorming with them rather than outsourcing to a graphic design company, not to mention they may be more cost efficient.
If you need to outsource logo creation for your water restoration business, 99 Designs is a good place to start. Their unique logo design process is an excellent way to connect with multiple designers just by providing a quick brief of your company and what you're looking for. Designers compete for your business by providing their professional interpretations of your brief, giving you dozens of designs to choose from. You can also choose to support a local small business by doing some quick online research for a nearby designer.
2. Use before and after images from previous restoration projects.
Before and after images play a big role in building your reputation through your water damage marketing materials. It gives potential customers a visual of what you do–a necessary part of the buyer's journey. Snap pictures when you first arrive, during the process, and after it's complete to build a portfolio.
Photos tell stories. Use the images on social media, create a gallery on your restoration website, and incorporate them into your print marketing materials. Your goal should be to show potential customers the professional work your restoration business does through high-quality photography that highlights your specialties.
If you use innovative equipment like the Equipter RB4000, Equipter's self-propelled dump trailer and material lift, make sure to include it in your photos to show potential customers you care about their property and the quality of your jobs.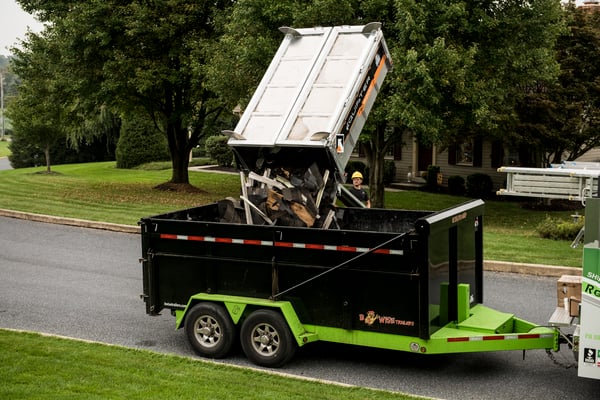 3. Send snail mail.
Direct mail is not a thing of the past. In 2019, Temple University and the U.S. Postal Service did an interesting study regarding print versus digital ads and how consumers react.
Those who received snail mail were more likely to have an emotional reaction to that ad versus a digital ad. They were also able to more quickly remember the ad content later and placed more subconscious value on the offer.
Make your mail clean and simple, giving your company's message and offer, but avoid excessive written content. As mentioned above, photos are excellent storytellers. Include a photo or two to catch your potential customers' eyes, and make sure you include your phone number and web address.
4. Always respond to negative reviews.
According to an article on Oberlo.com, 89% of consumers across the world read reviews when making a purchasing decision, and 56% of consumers read at least 4 reviews before buying.
So, reviews are basically free marketing for your restoration business.
With society placing such high value on reviews today, how you handle negative online reviews has a lot of power–power to either make or break your next business deal.
According to ReviewTrackers, 53% of customers expect a response to a negative review within a week. That response can tell a lot about your restoration company. If you respond in frustration, it'll only increase your customer's frustration and likely chase away potential business. If you address the customer's concern with empathy and offer a solution, potential customers may appreciate the time and attention you put into helping make things right, building their trust in your company.
Looking for more advice on how to handle negative reviews? Check out Equipter's tips for addressing bad reviews.
There are so many creative ways for you to market your company. Choose what fits your restoration business and its values and watch your business flourish.