The Equipter RB4000 isn't just for increasing efficiency on the job. Equipter offers materials to help our customers make the most out of their self-propelled dump trailers off the job, too.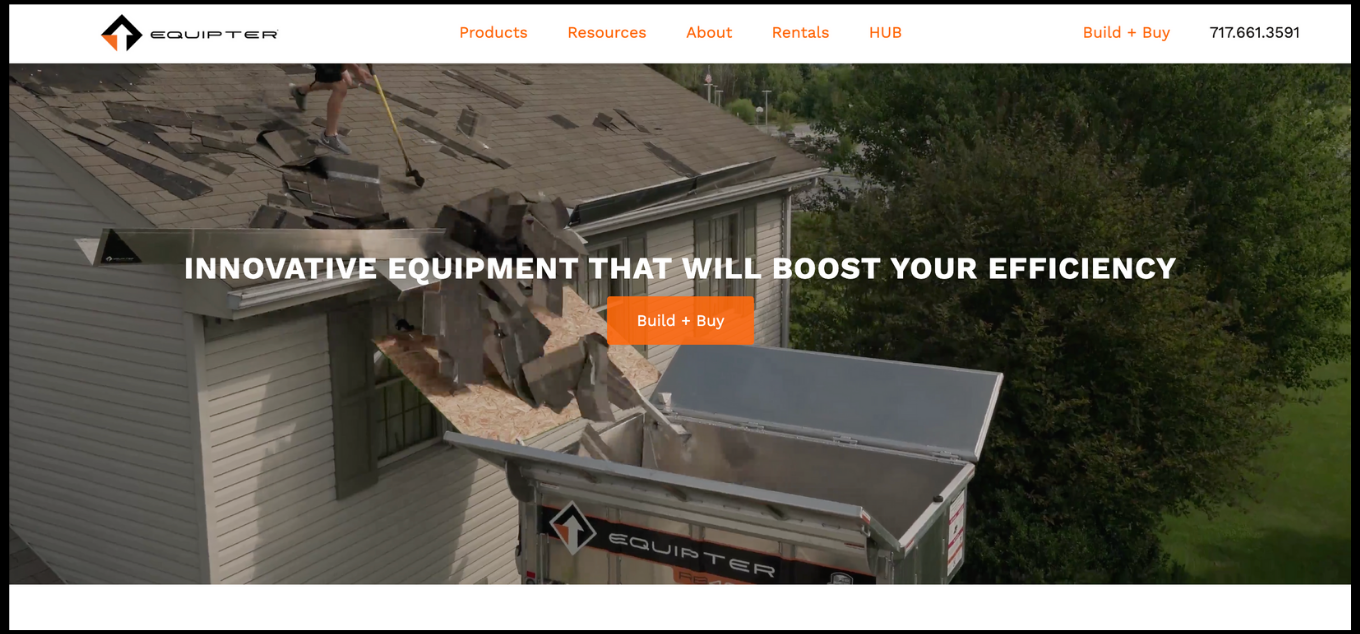 From photos to videos, we provide all sorts of resources for Equipter users to share on social media and websites. Take a look at how just a few of our awesome customers are using the Equipter RB4000 on their websites!
Contractors Using Equipter Marketing Assets
These two roofing companies have found our marketing materials handy when creating new web pages that highlight their roofing equipment.
Ruck Roofing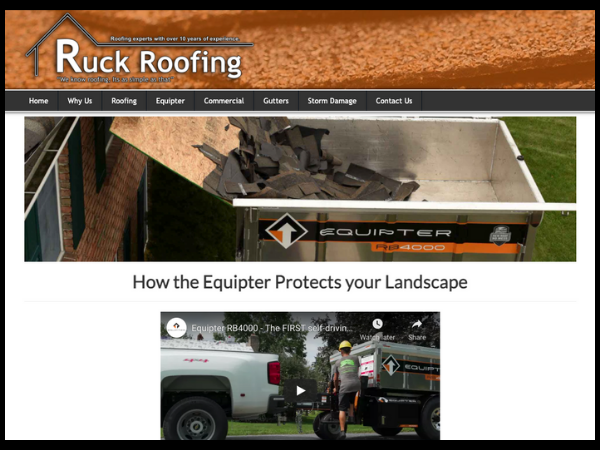 Ruck Roofing out of Biddeford, ME, utilizes the New Roof No Mess® messaging on their home page that links to another page all about the Equipter RB4000. Their Equipter page features professional images and videos from Equipter HUB to show their prospects how they stand out from their competition.
View their Equipter page here.
EAS Roofing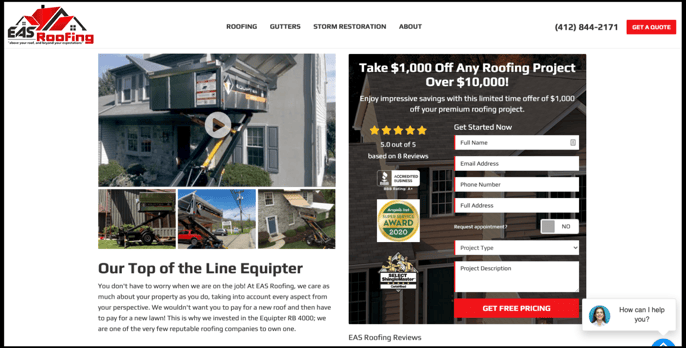 Glenshaw, PA, roofing company EAS Roofing shares a mix of Equipter materials and their own images on their website. Prospects can also read up on the benefits they receive from EAS when the Equipter is on the job.
See the company's Equipter website page here.
Contractors Creating Their Own Marketing Materials
While Equipter provides professional-quality marketing assets, many of our customers go the extra mile and create their own videos that tell the story of their roofing process.
Clean Cut Roofing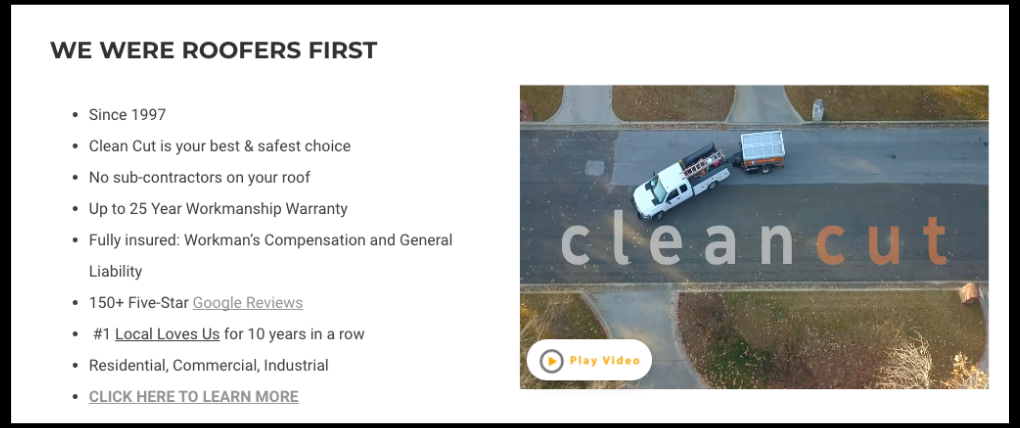 At Clean Cut Roofing in Texas, it's about people. Their photo galleries are packed with evidence of this, including pictures of how the Equipter makes work easier on their crews. We also sat down with the Clean Cut Owner/CEO, now Operations Director, and now Production Director to get firsthand insight into their experiences with their multiple Equipters.
Watkins Construction & Roofing

Our friends at Watkins Construction & Roofing feature images of their branded Equipter RB4000 on their home page, but they didn't stop there. The company also created an entire page on their website dedicated to sharing all the benefits their team experiences when the Equipter is on the job!
Check out their Equipter page here.
Honorable Mentions: Blogging with the Equipter RB4000
Many of our customers have their own pages dedicated to sharing the benefits of our most popular product, the RB4000, with their prospects and current customers, as seen above. But still yet, some of our customers choose to blog about their Equipters and share their posts over social media.
River Run Roofing has both residential and commercial customers across Pennsylvania, Maryland, Delaware, and New Jersey. They recently shared a blog post that focuses on the importance of proper roofing debris removal in which they featured the Equipter RB4000. You can read River Run's post here.
Spokane Roofing Company in Spokane, WA, has been using the Equipter RB4000 on residential roofing projects since 2016, and they decided to write about it. Find out what they have to say about the most popular self-propelled roofing trailer in their post here.
About Equipter HUB
Introduced in February 2020, Equipter HUB offers regular Equipter users a variety of resources. Customers can find free videos, photos, sell sheets, and more in the Marketing Asset Library to help them market their business with the Equipter. The Education Center features free videos that give extra tips on boosting your marketing strategy, sales pitch, and professionalism on the job.
Not a member of the Equipter family? Click below to check out the New Roof No Mess® experience, exclusive to Equipter users, and find out how the Equipter RB4000 can up your professional game.
If you're currently part of the Equipter family, we invite you to explore everything we have to offer in Equipter HUB. If you need access to the Marketing Asset Library, contact your sales rep or fill out this form.