A large part of successful business growth involves measuring and analyzing your past. At Equipter, LLC we've been looking back on everything that happened in 2019. It was a good year in sales, customer relationships, and building our team. We are grateful to everyone who contributed in making it a year of growth.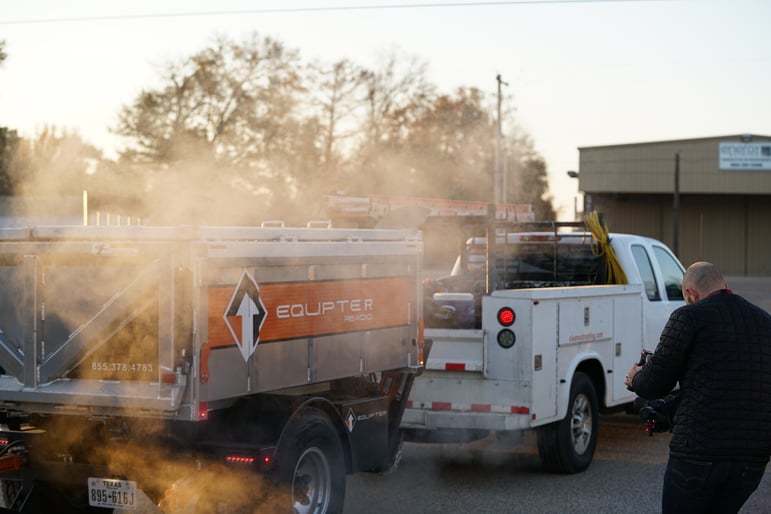 As we hold the year in review, we are bringing you a blog post covering a few of the exciting things that took place.
Our rental location database grew exponentially.
Some roofing companies choose to try out the Equipter RB4000 before making a decision about whether to purchase it. General contractors rent the RB4000 for the occasional roof replacement job. For these reasons and more, we expect to see a rise in RB4000 rentals in 2020.
Having seen the increase in demand for rental of the Equipter RB4000 themselves, more rental businesses have been adding this innovative piece of equipment to their fleet. In 2019, Equipter's rental database grew by approximately 35%. Locations were added in Oregon, Vermont, California, and even Saskatchewan, Canada, making the RB4000 available for rent in 36 states and another spot in Canada!
If you're looking for Equipter rental services, click the button below to find the closest rental location to you.
New employees joined Equipter, LLC.
We're excited to announce that over a dozen new employees joined our team in 2019. Familiar with the challenges in the roofing, restoration, construction, and HVAC industries, they're dedicated to providing you with the ultimate customer experience. After all, our goal is always to help take your business to the next level!
To us, the employees here are more like family than co-workers, driving Equipter's success and making it an overall great place to work.
Solid customer relationships were built.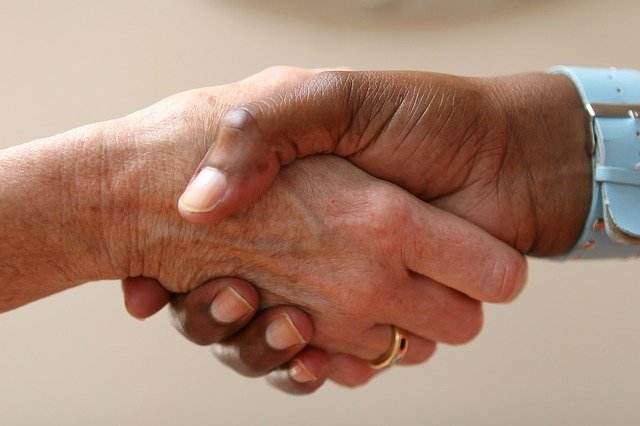 Looking at the year in review, we've built some fantastic customer relationships as we began assisting them in taking their businesses to new heights.
Jim Rhubart, co-owner of Jim Rhubart Roofing LLC, finally purchased his first Equipter RB4000 last year. When asked how the RB4000 has impacted his business so far, here's what he had to say:
I was born into a family owned and operat[ed] roofing business, so I've cleaned up my share of cedar shake tear-offs and carried hundreds of bundles of shingles up ladders in my day! I can EASILY say that after using the Equipter on just five roof jobs, this is [the] BEST investment our business has made in its 40+ years of being in operation!
He also told Jerel Sensenig, his Equipter Sales Rep, "It has saved HOURS of labor already and created more opportunities of potential jobs just from people passing by and seeing how awesome this machine is and how conscientious we are about the properties of our customer!"
John Kauffman, Strategic Account Rep at Equipter, recently touched base with Matt Delarme from Matt Delarme Construction, who also bought the RB4000 in 2019. Here's what Matt shared:
I wasn't sure about spending that kind of money for a trailer at first, but after using [the RB4000] for a year it's been worth every penny. It's changed my whole business and has gotten me more business. The Equipter allowed me to focus my energy on getting the roof installed and not just cleaning up. Not only helps with cleanup, but also a great tool to lift our new shingles up to the roof.
Another Equipter was added to Lahaska, PA, last year, as well. John Roach, owner of Solebury Roofing Contractors Inc. invested in the RB4000 for his roofing crew. When asked his thoughts on the self-propelled dump trailer, he said, "Been roofing for over 30 years and this is the best investment I have made for my company so far. Happy with the tax break. Happy with my machine. Happy with the results."
Darin Frank of Bryce Roofing in Hayden, ID, explained to his rep, Jesse Weiler, that his recipe for success is a culmination of happy employees and happy customers. He noted that his brand new RB4000 has contributed to even more smiles on the job in 2019, and building relationships on and off the job is something we at Equipter value tremendously.
We're thrilled to continue making such an impact in the roofing industry, and we have high hopes for the future. Our Customer Stories page has plenty of videos on the influence the RB4000 has had on some of our other friends, as well.
We hope you take the time to review your 2019 successes and consider the possibilities of advancing your business in 2020 and beyond!