From keeping up with landscape equipment must-haves to backyard flower garden design to landscaping industry news, following landscaping blogs can help build your landscaping business.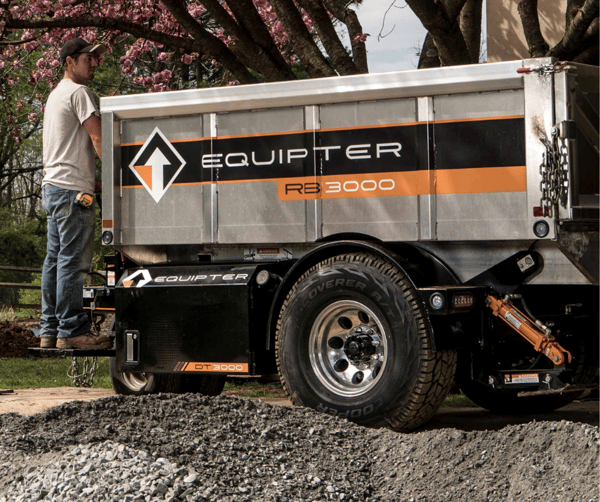 How to Choose the Best Landscaping Blog to Follow
There are several things to consider when choosing which landscaping blogs to follow.
Follow Landscape Blogs Written for Landscapers
You know which questions you're asking as well as what information is beneficial for you and your business. Find blogs that answer your questions and provide the content you're looking for.
One way to help grow your landscaping business is to keep up with the latest trends and technology.
If you're struggling with landing new customers, consider following blogs that give you ideas on how to make your landscape business stick out from the rest.
Follow Landscape Blogs That Target Homeowners
Many landscaping blogs are written specifically for homeowners, but don't write those off. Those blogs can help you identify questions homeowners and property managers are asking. Get a glimpse into what they're looking for in their landscapes, so you're able to provide more trendy ideas and desirable services as a professional landscaper.
Blogs that target homeowners can even give you ideas for topics to address on your own landscaping company's blog.
Landscaping Blogs to Follow
In no specific order, here are a few great landscaping blogs to consider following in 2020:
Location
Virginia and Maryland
Industry
Commercial Property, Institution, and Condo Landscaping
Why We Recommend It
Level Green Landscaping writes about environmentally conscious info in addition to providing tips and tricks for managing commercial properties. A few of the blog's topics include landscape maintenance, landscape design and architecture, and even snow and ice management.
Location
New York
Industry
Residential and Commercial Landscaping
Why We Recommend It
Total Landscape Care keeps landscape business owners up-to-date on the latest industry news and info. The blog contains subjects on business marketing and growth tips, advice to share with homeowners, posts for when you just need a break (like this one on animal shenanigans), and more.
Location
Based in Tinton Falls, NJ
Industry
Residential and Commercial Landscaping, Hardscaping, Construction, and Irrigation
Why We Recommend It
The Turf Magazine publication was started in 1988. Their blog covers business development ideas for landscapers as well as other landscaping tips, like what plants to use in areas heavily populated with deer. In addition, Turf Magazine's website keeps its audience up-to-date on trending landscaping industry news. We also appreciate their search feature. Looking for a particular topic? Just pop it in the website's search bar and get a plethora of relevant articles!
Location
Valley View, Ohio; Magazine Distributed Across US
Industry
Residential and Commercial Landscaping
Why We Recommend It
Lawn and Landscape is a media company that's been around for several decades bringing industry news and articles to landscapers in print and digital forms. The online articles cover industry research results, new products like Kut Kwick's SM-T4E mower, and good landscape business practices.
Location
Michigan-based, Work Done Across US
Industry
Residential and Commercial Landscape Design
Why We Recommend It
Deborah Silver started Deborah Silver and Company Inc in 1986. Since then, she's opened garden supply stores Detroit Garden Works and Branch Studio. Being an artist, Deborah has done a lot in landscape design. Her journal style blog contains photos and tutorials and displays her creative landscape work. If you're looking for landscape design inspirations, bookmark her blog for ideas!
Landscape blogs are a great way to stay connected and updated in the industry, so make sure to give your favorites a follow.
Be sure to keep your eye on the Equipter Blog for business tips and tricks, and check out the RB3000, the self-propelled dump trailer that transports all sorts of landscaping materials.