Exhibiting at a home show isn't cheap. Your business is making a significant investment in time, money, and people power—but the payoff can be just as big if you go into the show with a strategy for success. Many factors play a role in having a profitable show, and these home show pre-show marketing tips will give your roofing, contracting, or HVAC business a healthy jumpstart.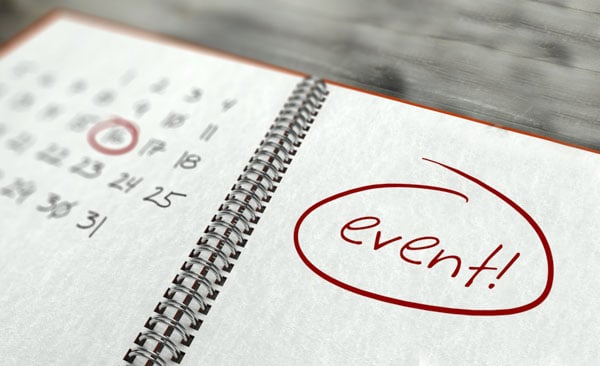 What to Promote Before the Home Show
Giveaways & Prizes: Build pre-show excitement by promoting any giveaways, prizes, contests, etc. Remember to establish and share specific guidelines regarding entries, rules, and restrictions.
Discounts & Show Specials: Whether you're offering a free extended warranty on roofing or a sweet deal on a new HVAC system, prime potential customers to book projects by announcing your show-only discounts and specials.
Live Product Demonstrations: If you're able to demo the equipment your crew uses to complete jobs cleanly and professionally, like an Equipter CR8400 mobile crane or the RB4000 Roofer's Buggy, set and publish demo times so attendees can plan to stop by your booth to get in on the action.
Ask an Expert: Homeowners expect to gather information during these events, but you can extend an extra warm welcome by inviting prospects to stop by your booth and ask questions about their roof, home, or HVAC system. This is a great way to share your expertise and create an opportunity to set up a future onsite consultation with the homeowner.
How to Promote Your Home Show Booth
Get Social: From Facebook to Twitter to LinkedIn, social media channels can be critical tools for letting homeowners know you'll be at the show to answer questions and solve problems. Start publishing and sharing related posts at least one to two weeks before the event.
Promote the Booth on Your Business Blog: Your small business blog for roofing, contracting, or HVAC is another natural channel for home show marketing. Plan to write at least one show-related entry one to two weeks before the event starts.
Attach Show Promo Materials to Invoices: That customer may not need a new roof or HVAC system anytime soon, but he or she may have friends who do. Slip event promotional materials, like postcards or flyers, into invoices and statements for easy referrals.
Continue to Market During the Event: Home show marketing doesn't stop when the event opens. Continue to promote your business on social media throughout the event. Post photos, share live demo videos, or provide "behind the scenes" tidbits to keep your brand's name at the top of attendees' minds.
Learn more about leveraging home shows to boost your business by checking out these favorites:
Build a stronger, more profitable HVAC, contracting, or roof replacement business with tips and guidance you can use and get more tips on home show success and more on Equipter's Facebook Page.