No matter how prepared a roofing company may be, accidents will happen. One of the most dangerous (and most common) causes of injury in the roofing industry is falling. When installing a new roof, one slip could be a matter of life and death.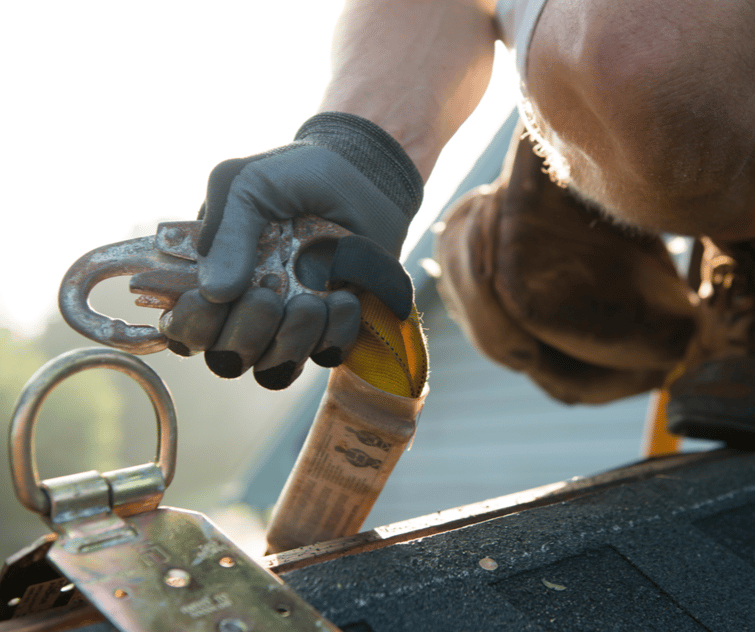 All roofing company owners need to make sure employees are protected on the job, especially as temperatures begin to drop. These roofing fall protection tips can help keep job sites safer for roofing crews and reduce the risk of workers' comp claims.
1. Invest in fall protection training.
The sooner you get the job done, the sooner you can move on to the next. But if you're not putting the right safety precautions into practice, you risk losing crew members to what could be fatal accidents.
In the construction and roofing industries, OSHA requires fall protection for individuals working at elevations of at least 6 feet. OSHA also requires employers to provide training for all employees who may be around fall hazards. Crew members must go through fall protection training, including how to use the protection system(s) chosen by your company, before they begin the job. It's also important for them to know each person's responsibility according to the company's emergency procedures.
If you're not sure where to begin, check out our list of roofing safety resources, including training assets, roofing safety equipment, and other safety initiatives.
2. Make the crew aware of all roof damage.
Soft spots on the roof where it's been damaged by bad weather or leaking can pose a major hazard for roofers. Review the results of the initial roof inspection with your crew before the project begins. Make sure they know where all the danger zones are before they even climb the ladder.
3. Secure your roofing tools.
Trying to catch bumped tools as they slide down the roof also poses a huge threat to roofers' safety. This can easily be eliminated by using rope or bungee cords to secure the tools to the roof and keep them out of the way. Familyhandyman.com even suggests making an accessible hand tool storage solution with a 5-gallon bucket and roofing bracket.
4. Keep extension ladders and other roofing tools inside when not in use.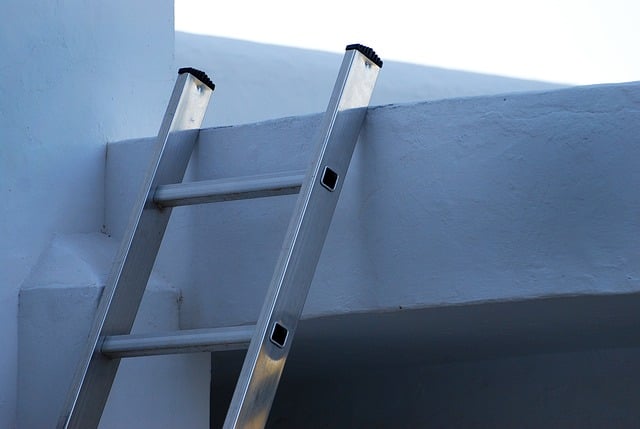 Even when roofers are using the most gripping and durable shoes, slippery extension ladders and scaffolding will increase the chance of losing their balance. Storing this equipment out of the elements will prevent dew or frost from forming on the rungs, better protecting your crew members when they use the equipment on the next job.
Make sure your crew's roofing tools are checked and cleaned regularly to keep them functioning properly. This also helps prevent delays in production. (Nobody wants to climb a ladder caked in dirt or work with a broken tear-off shovel!)
5. Use smarter roofing equipment.
Technology is always changing, even for the roofing industry. Provide your crew members with tools that streamline efficiency and virtually eliminate cleanup so they can complete each job sooner without sacrificing quality.
One piece of equipment especially useful to roofers is the Equipter RB4000. This self-propelled dump trailer reduces the risk of falling off a ladder on the job by cutting the number of trips crew members make on and off the roof all day. The RB4000 easily lifts materials and tools up to 12 feet, right to the top of the roof, and after it's unloaded, crew members can shove between 15 and 20 square of tear-off debris right into its container.

Roofing fall protection should be stressed all year long. Any new employee should undergo fall protection training before stepping foot on a roof, regardless of his or her experience level. Share your roofing fall protection plan with all employees so they know the company's policies, including what to do if someone falls on the job. Review this plan with your employees regularly.