Many homeowners expect their roofs to be replaced in a week or less. If you're unable to meet that expectation, you may not land the contract that could skyrocket your roofing sales.
So, what can you do to kick up production while maintaining high-quality work?
Take a look at these essential tools for replacing asphalt shingles–the most popular roofing shingles in North America–and owning the entire roof replacement process.
1. The Equipter RB4000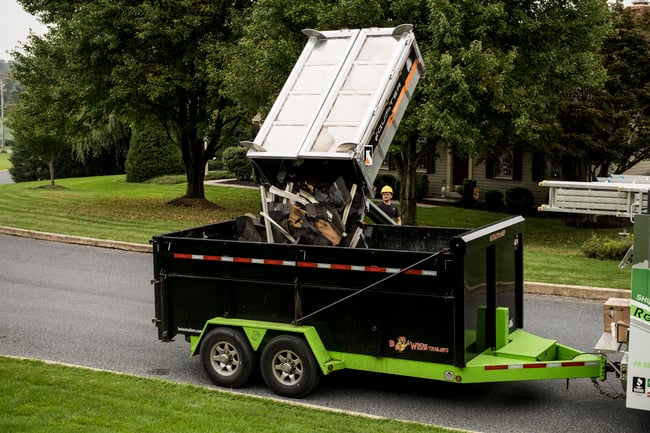 The Equipter RB4000 is one of the most helpful shingle roofing tools on the market. Designed by roofers in 2003 and on the market by 2004, this drivable, liftable dumpster has revolutionized the roofing industry. It reaches up to 12 feet high, and the lightweight aluminum container rolls back 4 feet to protect homeowners' flowerbeds around their homes.
The container of the Equipter is rated to hold 12 to 15 square, keeping the unit light enough to drive across your customers' lawns without leaving ruts. Equipter also makes it easy for contractors to try our most popular product for themselves through the Find A Rental tool. This online search feature pulls from a database of over 200 third-party rental locations across the US.
2. Top-of-the-line tear-off shovels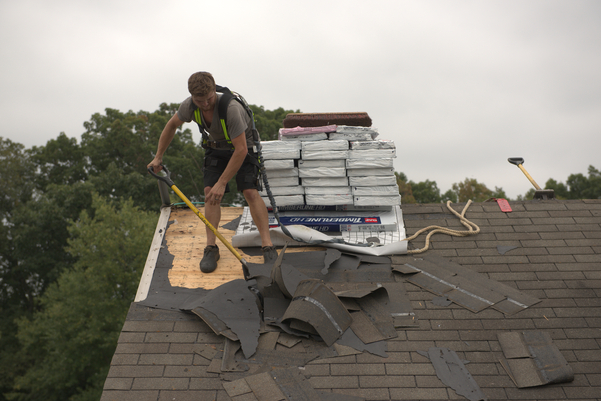 Obviously, tear-off shovels are a must-have on any shingle removal job. But not just any roofing shovel will do. When it comes to these roofing tools, size matters. To stave off back problems, consider investing in tear-off shovels with handle sizes that accommodate how tall your crew members are. And don't forget about the smaller, more narrow-bladed shovels for those hard-to-access corners.
Other aspects to consider when purchasing high-quality tear-off shovels for your crew include but aren't limited to the following:
Handle composition
Shovel teeth
User reviews
Want more info on determining which shovels are right for your crew? Check out Equipter's guide on how to choose the right roofing shovels for your crew for even more info.
3. The Equipter RB2000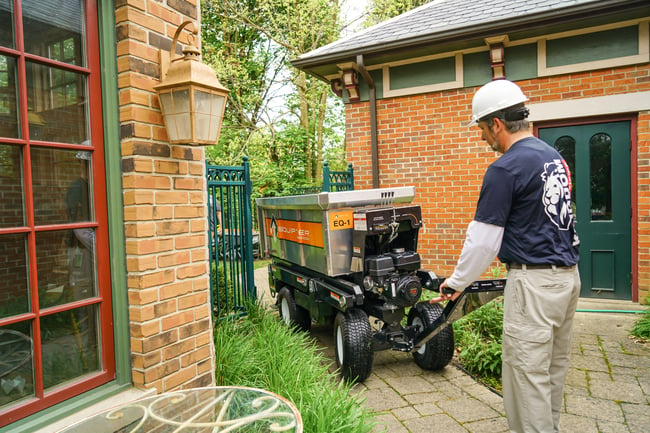 The scrappy baby brother of the Equipter roofing dumpsters, the RB2000, makes the perfect portable dump container to access narrow alleys and entryways. The self-propelled RB2000 is less than 3 feet wide and reaches up to 7 feet, helping you keep roofing trash off the neighbor's lawn when you're working on a house in a city or small town.
4. The Equipter Stow-A-Brake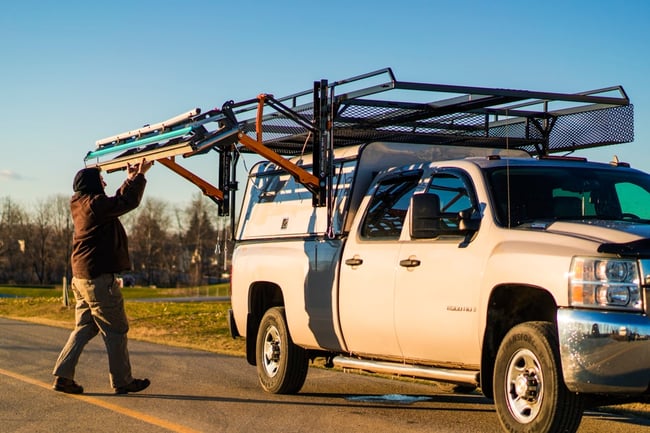 Equipter's lesser-known product, the Stow-A-Brake, takes flashing brake storage and setup to a whole new level. This brake storage system stays mounted to a standard ladder rack before, during, and after use and only takes one person to set up. When brake setup is this simple, you'll reduce the risk of on-site injuries and save yourself and your crew even more time without sacrificing quality production.
Shingle roofing tools and equipment for every contractor
Having the best tools for the job makes roofing easier and elevates customer satisfaction. Make sure you're ready to rock this roofing season with shingle roofing tools that speed up production. Check out Equipter's full line of roofing equipment to help with your debris management and roof replacement needs.