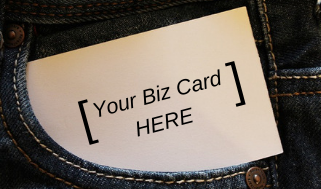 The business card is far from dead. Sure, hundreds of thousands of companies are going digital, but don't let that stop you from leaving a lasting impression with prospects. Mix old school and digital marketing techniques on your roofing business cards to keep your company top of mind.
What to Consider Before Designing Your Roofing Business Cards
Before deciding what to put on your roofing company's business card (aside from the obvious logo and company name), consider your marketing strategy and the size of your company. Should you invest in customized or generic business cards? Take a look at the tips below to help you make that decision.
Define Your Budget
The Small Business Association advises that 7-8% of a company's annual gross revenue should be spent on advertising and marketing. Business cards fall into the marketing category. Analyze your marketing budget before investing in an endless supply of custom business cards that may become outdated if you need to change essential info like a physical address or telephone number.
Decide Who Needs Custom Printed Business Cards
If you have a sales team, you'll likely need custom cards with each person's name, position, and contact info. This helps build professionalism and rapport with prospects, but keep in mind the more individualized business cards you need to print, the more money you'll likely be spending.
If you own and operate a roofing business yourself, it is possible to save money on business cards while still creating a powerful first impression on your prospects. Just take a look at our helpful tips on what to include and how to design your roofing company's business cards.
What to Include on Your Roofing Company's Business Cards
While a memorable logo and crafty roofing company name can catch the attention of potential customers, you also need to make it as easy as possible for them to contact you or find your business online through the info on your roofing company business cards.
Contact Info
Of course, we have to cover the basics. A simple piece of cardstock with just a company name and logo isn't practical for prospects. Be sure to add the following so your potential customers can reach you ASAP:
Phone number (direct and business, if separate)
Email address
Physical address (if applicable)
Website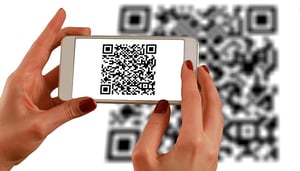 Only 51% of small businesses have websites, and not all are actively updated. Adding a website URL and QR code to your business card instantly gives you a one-up on your industry competition. You can find free QR code generators online that allow you to create and download a custom QR code to add to your business card that will lead to your company website.
Get even farther ahead and stay ahead of the competition with a few easy tips for running a roofing website.
Social Media Handles
Most homeowners nowadays access social media sites like Facebook and Instagram nearly every day. Don't miss your opportunity to connect with them on social media platforms if you aren't connected already. Here are a few ideas for displaying social media channels on your new business cards:
Full URLs featuring your usernames or page titles (e.g., www.facebook.com/equipter)
Usernames for profiles (e.g., Twitter: @equipter)
Icons of social media platforms where you have profiles
Did You Know: In July of 2019, LinkedIn added a new feature that allows you to add specific services to your profile, which lets users find you or your company when they do specific searches for relevant service providers.
Tips for Designing the Best Roofing Business Cards
Creating custom roofing business cards isn't as hard as it sounds, even if you're not the most tech-savvy roofer. Companies like VistaPrint and MOO Print guide you through the design process and even provide a variety of business card templates to choose from if you're just starting out or pressed for time.
To design attractive, effective roofing business cards, we've put together the following few tips:
Use easy-to-read font types and sizes
Avoid too many different fonts
Add your logo to the back, too
If you're on a tight budget, consider creating generic business cards that feature only the basic contact info and social profiles of your roofing company.
Do you have a marketing strategy for your roof replacement company?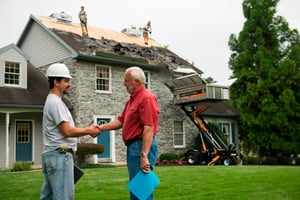 Business cards are just one feature in a solid marketing strategy. From choosing a business name to developing and maintaining a website, creating and executing a marketing strategy for your roofing company doesn't have to be a challenge. Check out our article How to Market a Roofing Company for more ideas on how to develop or improve your strategy.
Don't forget marketing materials to set your roofing company apart from the competition! The New Roof No Mess® marketing program provides materials that highlight the RB4000 to roofers and contractors who own or regularly rent the RB4000.
Have some more creative ideas for roofing business cards? We'd love to hear or even see them! Share your design ideas or images on our Facebook page to get the convo going.