There's a wide array of roofing tools and equipment available for roofers like you to use for every part of the job. From software for contact and schedule management to small hand tools to larger pieces of innovative equipment, each plays an essential part in making your roofing process efficient.
Which tear-off tools are right for your crew?
So, which tools will help you get the tear-off part of the job done faster?
1. Tear-off shovels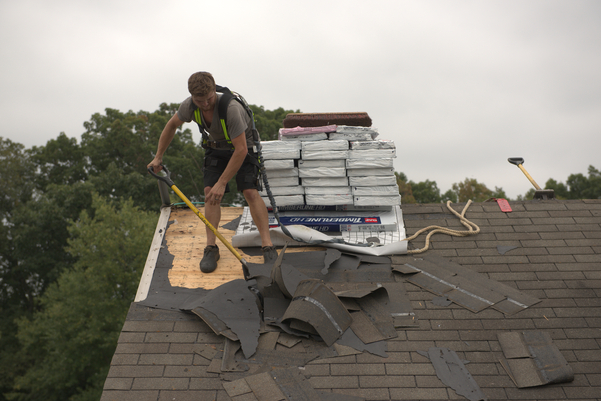 Tear-off shovels are one of the key components in your roofing tool arsenal. The right shovel not only makes crews more efficient but also reduces physical stress on roofing crews so they're not exhausted by the time tear-off is complete.
Investing in the right tear-off shovels for you and your crew isn't as simple as purchasing the cheapest ones at your local supply shop. It's a process with many different variables to consider. Here are just a few:
Weight
Reinforced fiberglass-handled tear-off tools are lightweight and durable. Lightweight shovels are easier on your crew members' arm muscles and backs.
Shovel teeth
Different tear-off tools often have different shovel teeth. Some tools have teeth on the front and back, and some tools have multiple layers of teeth to tackle nails and asphalt shingles more efficiently.
Size
Investing in shovels that are the right sizes for your crew members will help them achieve better results faster. Then they won't be fumbling with handles that are too tall or too short to allow them to work efficiently. It's also wise to have small sizes available for tight spaces.
Keep in mind that each person on your crew may have a preference. Asking for their input–and actually taking it into consideration–will help your crew members feel more valued.
What else goes into choosing tear-off shovels for you and your crews? Take a look at this in-depth guide Equipter compiled that also features five of the industry's most popular tear-off tools. Click the button below to get the guide for free now.
2. Pry bars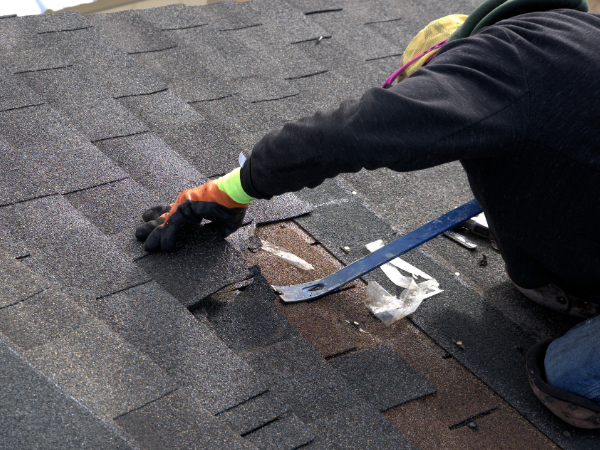 Every roofer's dream is to leave no nail behind, but that's not always achievable with a shovel alone. Pry bars, also called crowbars, are handy for pulling out nails that didn't come out with the shingles during tear-off. They're also great for loosening roof decking during a replacement job.
If you're not ripping off an entire roof, a standard pry bar is ideal for tearing off individual shingles when repairing a leak in your customer's roof. With so many functions, having a pry bar in your tool bag is essential.
Not sure which pry bar to start with? Check out these pry bar reviews.
3. Claw Hammers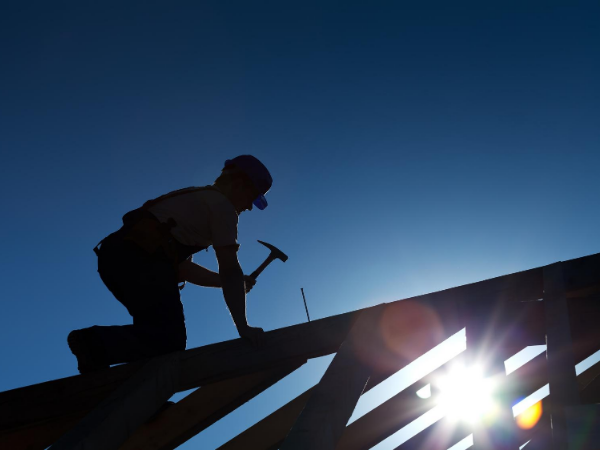 Pry bars aren't always perfect for removing nails and staples in narrow spaces. Claw hammers come in handy for this need and, of course, your basic hammering needs. Whether it's to drive in that one annoying nail or pry a stubborn staple out of the decking, hammers come in handy for so many small jobs.
Check out some specific must-have hand tools fellow roofers work with on a regular basis.
4. Self-propelled dump trailers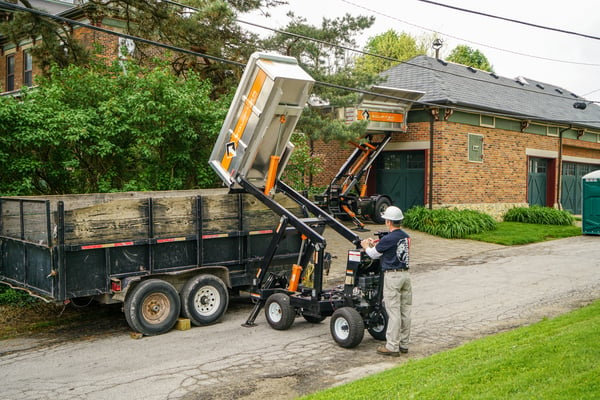 As a roofer, some of the most important tools that you can invest in for your company and crews are the self-propelled dump trailers by Equipter. With the RB4000 raising up to 12 ft and the smaller units–the RB2500 and RB2000–reaching up to 7 ft, Equipter's dump trailers catch roofing debris at the roofline with ease.
After the dump trailer's container is filled, it takes just one crew member to drive it to an onsite dumpster to dump the debris. Being lightweight with wide tires, these innovative trailers leave your customers' yards and landscapes rut- and damage-free. They also reduce ground labor costs, replace tools like wheelbarrows, and enhance overall job site efficiency.
Consider the roofing materials you're removing.
It's important to use the right tools based on the type of roofing you're removing. While some tools are more effective at removing asphalt shingles, there are others that do better at removing slate or clay tile roofing.
This article contains just a few of the many useful roofing tear-off tools for installing roofs the right way. Be sure to do your research when determining which tools are right for you and your crew, and don't forget to grab a free copy of Equipter's tear-off shovel guide.