Your HVAC tools can make your job easier—or harder. If you want to get the job done right, it's a must to use tools that let you work quickly and efficiently. Add these best HVAC tools to your truck and tool belt.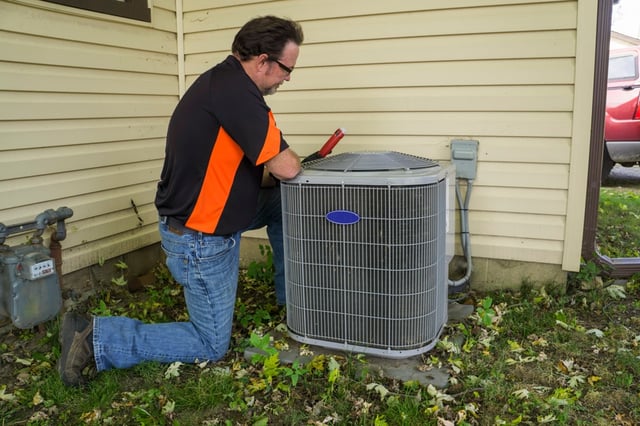 All HVAC pros need a basic kit that includes must-have hand tools, like hammers, needle nose pliers, screwdrivers, levels, measuring tapes, a step ladder, and more. In addition, you'll want to use more specialized tools that help more accurately diagnose and repair HVAC units.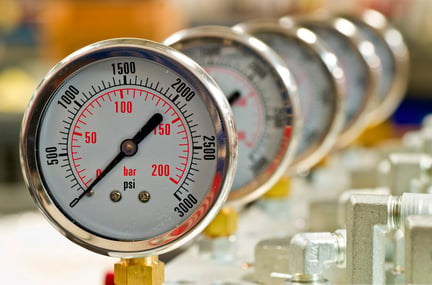 Digital Multimeter
A digital multimeter (DMM) is an essential diagnostic tool for many HVAC professionals. This testing tool measures two or more electrical values, like ohms, volts, and amps. Manufacturers offer a range of models, from basic, bare-bones meters to full-functioning models that offer bells and whistles, like an LED flashlight or temperature probes.

Equipter CR8400 Compact Mobile Crane
When it's time to install an outdoor HVAC unit, a compact mobile crane, like the Equipter CR8400, does the heavy lifting in places you wouldn't dare use a conventional crane.
The CR8400 crane is self-propelled with a tight turning radius, so you can drive it virtually anywhere on the job site. Plus, its wide, weight-distributing tires and lightweight construction mean you can use it without worrying about leaving tracks or ruts in a customer's landscaping—a factor any homeowner or facilities manager will appreciate.
The standard CR8400 mobile crane has a GVWR of 7,500 lbs. with a reach potential of up to 23 ft. In addition, you can customize the mobile crane's configurations or add optional features, like remote control, that help you work smarter.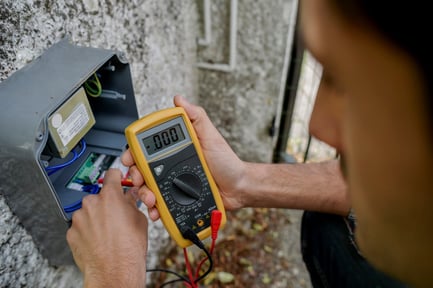 Manifold Gauge Set
These HVAC tools let you read gas or liquid pressure within an enclosed cooling system so you can troubleshoot and make repairs. Analog gauges are common, however, they may require you to use a conversion chart. Digital manifold gauges eliminate the need to make conversions, which means you may be able to diagnose the situation more efficiently.
Sheet Metal Tools
When you're working with ducts, you'll want tools to install and fit sheet metal onsite. Here are some of the best HVAC tools essential for getting the job done:
Tin snips for right, left, and straight cuts
Shears
Hand seamers
Crimpers
Folding Bar
Awl

Refrigerant Gauges
These HVAC gauges help you determine if a unit has a leak or if you need to perform an evacuation and recharge. You may want to stock your HVAC tool kit with two gauges to prevent cross-contamination between systems that use HFCs and those that use HCFCs.
Once you have the right tools, grow your business with these no-nonsense productivity tips and our article, "26 HVAC Blog Ideas to Market Your Business."